Mob Wives
'Mob Wives' Star Drita D'Avanzo Arrested On Multiple Gun & Drug Charges — Drita's Neighbors Snitched On Her!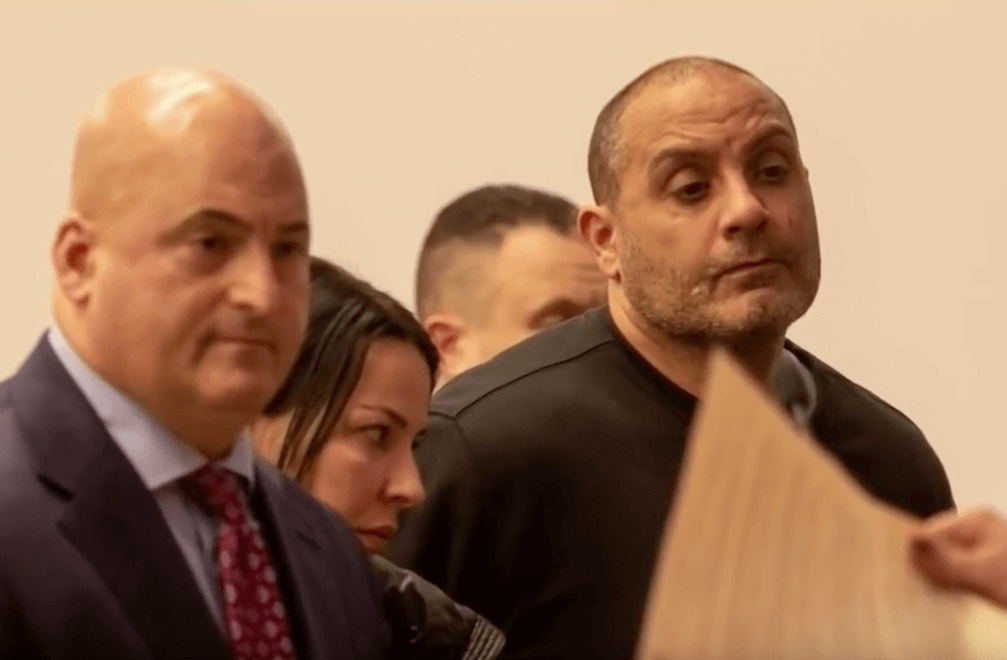 Former Mob Wives star Drita D'Avanzo and her felon husband, Lee D'Avanzo, were arrested on December 19 for weapons and drugs.
NYPD police conducted a raid on Drita D'Avanzo's Staten Island home on December 19 and discovered two loaded guns, a large quantity of marijuana and assorted pills – including painkillers, anxiety meds, and a scale to weigh the drugs.
Read Also: Mob Wives Thug Drita D'Avanzo Threatens to 'Smack the F-ck Out' of Farrah Abraham!
The violent Mob Wives star appeared before a judge on Friday, Dec. 20 — she was arraigned on drug and weapons charges, along with her husband, Lee.
Cops say the bust took place after Drita's neighbors snitched over concerns of suspicious activity at her home.
Read Also: Mob Wives Drama: New Cast Mate Natalie Didonato Throws Shade At Natalie Guercio On Twitter
Drita D'Avanzo, 43, works as a makeup artist, and her husband Lee has been locked up for robberies for a large part of their marriage. He's best known as the leader of a Bonanno and Colombo crime farm family.
Watch: 'Mob Wives' Star Drita D'Avanzo Caught On Video Violently Fighting Woman — Victim Hospitalized! 
The mom of two bonded out on $15,000 bail but her husband, Lee, still remains in custody. 
Drita D'Avanzo has a reputation for fighting people and currently has a few restraining orders against her.
Read Also: Drita D'Avanzo Caught Lying & Begging VH1 Producers Not To Rehire Karen Gravano In Fear Of Her Life!
Drita's hot temper has previously gotten her into trouble.
Back in 2016 she was arrested following an argument that turned violent. The reality star threw punches at another woman in the Tottenville neighborhood of Staten Island after a verbal dispute between the ladies escalated. 
Cops said that Drita punched the other woman a number of times, causing a cut on her lip and swelling to her head. The victim's identity has not been revealed.
The couple have two young daughters.
Stay Connected With All About The Tea: Twitter Ι Instagram Ι YouTube