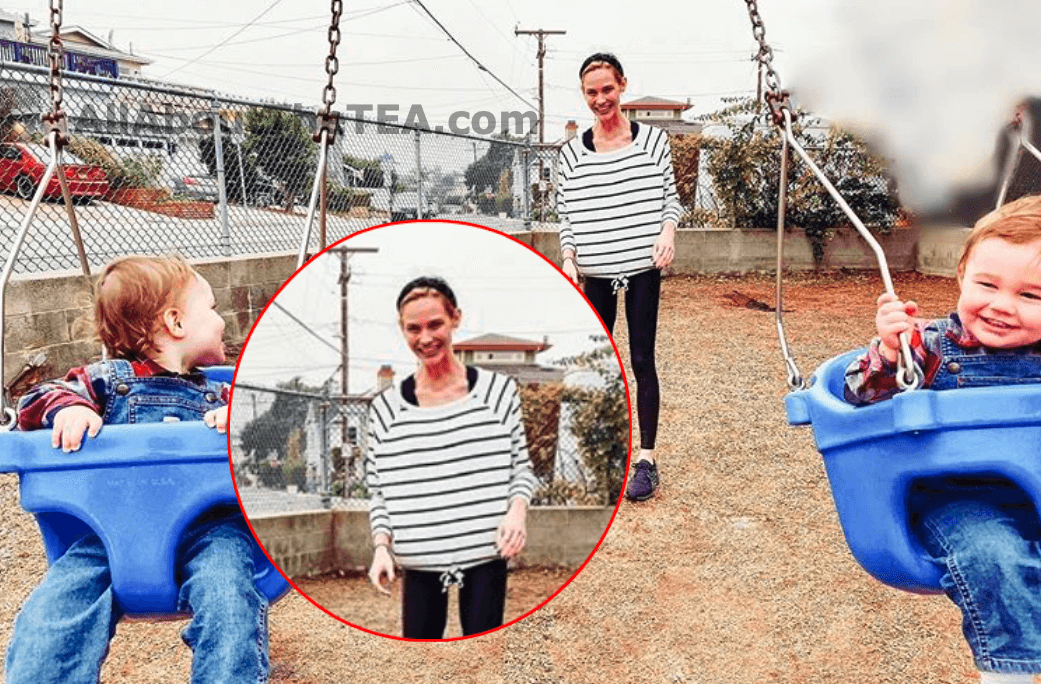 Meghan Edmonds has admitted to poor eating habits amid claims the The Real Housewives of Orange County alum looks anorexic thin.
The drama  started on Friday, when Meghan Edmonds, 35, shared a photo on Instagram showing herself at the park with her kids, playing on a swing set. "Pushing each other along every day," she captioned the photo.
A fan commented, "You look very skinny. I know you have a lot on your plate. And I can only imagine how hard it is to juggle it all. Take care of yourself momma, you can't pour from an empty cup. Sending you love ?."
To which Meghan Edmonds responded, agreeing she's "too thin." She added, "I'm a stress non-eater," she wrote, "I'm working on it."
A source close to the family reached out to AllAboutTheTEA.com to shed some light on Meghan Edmonds' extreme thin frame.
"Before they had kids, Jim thought Meghan needed to be more toned and he made her lift weights." A source tells AllAboutTheTEA.com. "Since then she's been obsessed with being thin as rail."
"Then after she had the twins she started taking HCG injections." A source revealed to AllAboutTheTEA.com. "Her friend, Jessica, owns the med spa where she gets the injections done in St. Louis."
HCG reduces feelings of hunger and support weight loss by redistributing body fat from the thighs, stomach, and hips. According to the FDA, popular diet products containing HCG state that they reset the body's metabolism and fix abnormal eating habits.
"Now she rarely eats with all her stress. You could say she's starving herself to spite Jim but it doesn't seem to be having an affect on him." A source told AllAboutTheTEA.com.
As reported, Jim and Meghan Edmonds recently reached a custody agreement of their three children, on Wednesday, November 27.
The judge granted 50/50 joint custody and Meghan Edmonds,35, is PISSED with the deal while Jim Edmonds, 49, is super happy because that cuts Meghan's child support down significantly.
EXCLUSIVE: Jim Edmonds' Steamy Affair While Meghan Was Pregnant With Twins EXPOSED — D*ck Pics, Threats, Hush Money & More!
A family insider tells AllAboutTheTEA.com that Meghan Edmonds is not happy with the judge's decision because, "50/50 custody drastically cuts the amount of child support Meghan will receive from Jim, and she was hoping Jim would just give her full custody."
The couple's split turned ugly quickly after Meghan Edmonds accused Jim Edmonds of "having an affair" with their former 22-year-old nanny before Jim filed for divorce on Friday, October 25. Jim fired back, calling the cheating allegations, "dangerous, irresponsible and hurtful."
Stay Connected With All About The Tea: Twitter Ι Instagram Ι YouTube