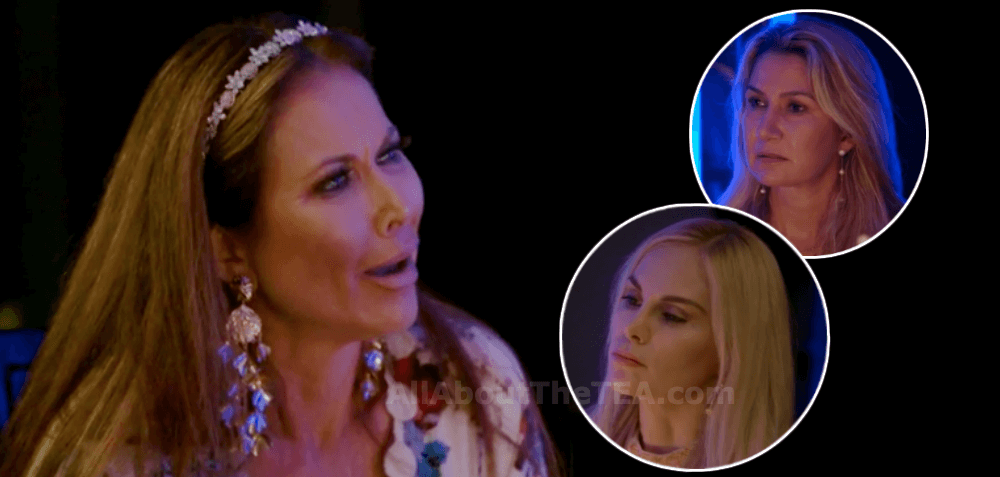 Welcome back to an all new episode of the The Real Housewives of Dallas, Thailand style.
This week's episode opens with LeeAnne Locken and Kameron Westcott butting heads over the ladies' wild evening out in the red light district. LeeAnne is seething with anger and screaming at Kameron that they just participated in the exploitation of sex workers but in a shocking turn of events Kameron bucks up at LeeAnne and tells her that if she didn't want to go, she didn't have to.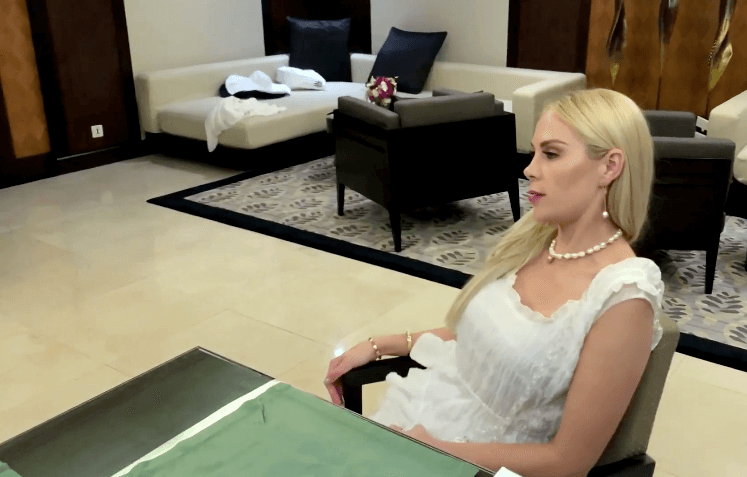 Kameron Westcott then proceeds to tell LeeAnne Locken that she has never been yelled at by an adult like that in her life. This seems to bring LeeAnne back to reality as she simmers down a bit, explaining that she was worried about Kameron and didn't want her to go by herself.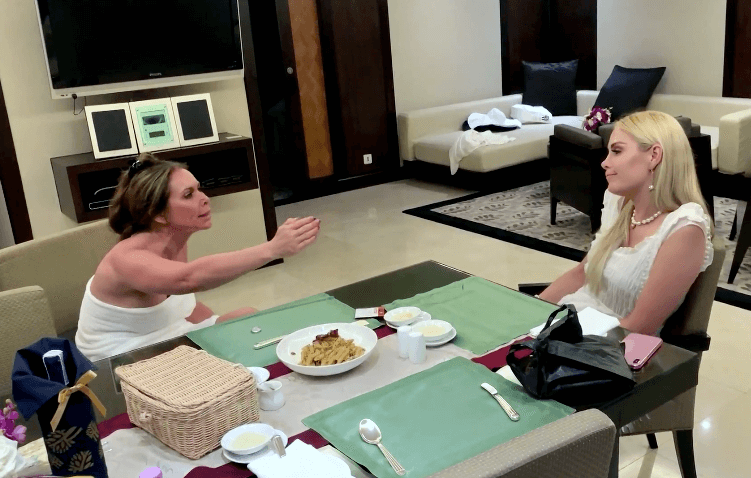 The next morning Kary Brittingham and D'Andra Simmons discuss the previous night's events (aka drama) over breakfast. D'Andra reveals in her talking head interview that later in the evening once they got back, Kameron was hysterical after talking with LeeAnne, worried that her reputation in Dallas will be ruined for going to the red light district. Kary makes no bones about it, that she believes this was just another manipulation of Kameron on LeeAnne's part, wanting to make her feel guilty. D'Andra agrees with her, stating that she thinks LeeAnne feels threatened that Kameron and Kary are getting so close. Where's one of those friend contracts when you need them???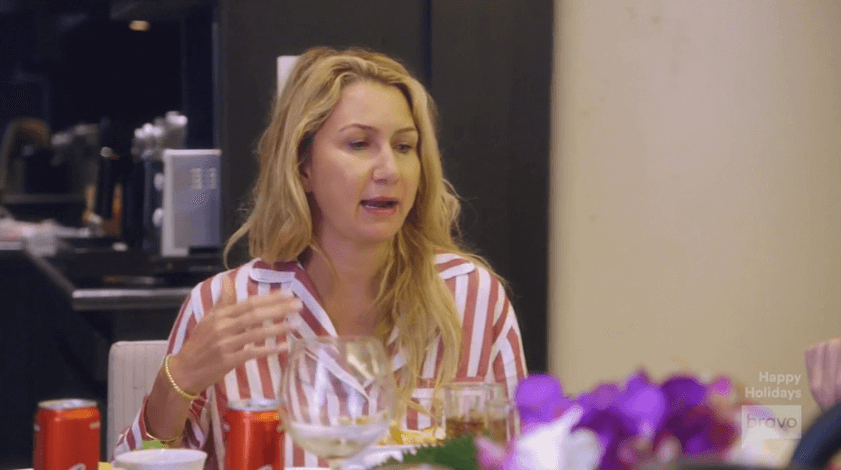 Stephanie Hollman's husband, Travis, finally arrives in Thailand by way of a Tuktuk. Stephanie and Brandi Redmond recount their night out in the red light district. Travis seems shocked when the ladies tell him that Kameron went to the red light district also. You and LeeAnne both, Travis.
Once Brandi excuses herself, a visibly worried Travis confesses to Stephanie that he's still not been able to get a hold of his dad and he doesn't believe he's been taking any of his medications either. Poor Travis.
Kary Brittingham confesses in her talking head interview that she feels blindsided by LeeAnne after their confrontation and that she's seen a different side to LeeAnne, and it's not a good one.
LeeAnne Locken chooses to spend the morning enjoying a spa day for one. She admits that going to the red light district definitely triggered her and that she genuinely feels bad for making Kameron cry.
Meanwhile, Kary, Kameron and D'Andra meet up to go jewelry shopping together. While out shopping, Kary flexes her muscles as a hustler, bartering for high-end bags and jewelry. She reveals that negotiating is a way of life in Mexico and it nearly got her in trouble once she moved to the U.S. Apparently it's frowned upon to offer to pay a cop right on the spot after getting pulled over for speeding. Oops.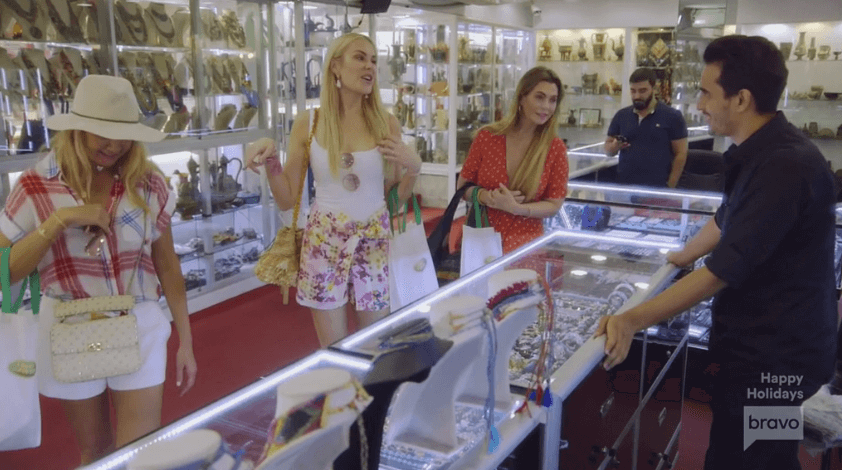 While  shopping, the subject of conversation eventually makes it's way back to the drama between Kameron and LeeAnne, with Kameron revealing that she doesn't exactly remember the words LeeAnne Locken used while yelling at her because she was caught so off guard. She compares LeeAnne to a scary dog that essentially bit her with no warning. YIKES. D'Andra is adamant that LeeAnne is jealous of her and Kary's friendship before asking her if she's ever said anything bad about Kary to her. Insert the montage of footage showcasing just that here. But instead of coming forth with that information, Kameron glazes over it and sticks to her story that LeeAnne's only ever mentioned that she thinks Kary doesn't like her. Hey Kameron, your nose is growing. Later in her talking head, she confesses that she doesn't speak up and tell the truth out of fear of ruining the rest of their time and pouring gasoline on the proverbial fire that is this drama-filled trip.
'RHOD' Newbie Kary Brittingham Attacks LeeAnne Locken's Wedding Planner 'Go Lick Leeanne's Asshole' & Threatens To 'Go Mexican' On Him!
Meanwhile, Stephanie is busy planning a romantic pool day complete with strawberries and champagne, but not for who you'd think. It turns out the rose petals, bubbly and assorted chocolate dipped fruit is not for Stephanie's husband, Travis, but rather her one true love, Brandi. Stephanie reveals that the special treatment is all in an effort to help Brandi relax, following all of adoption drama she's had to deal with back at home. BEAVIS AND BUTTHEAD 4LYFE.
Stephanie and Brandi discuss the drama surrounding Kameron and LeeAnne and Brandi makes no bones about it that she thinks LeeAnne's full of it and she can no longer deal with her. Stephanie agrees that she thinks LeeAnne's starting to lose control of Kameron and that's causing a lot of friction. Stephanie hopes that Kameron can start to stand up to LeeAnne and Brandi questions whether or not Kameron is actually scared of LeeAnne, adding that a lot of people are. Unfortunately their romantic date is eventually broken up by Travis as he jumps in the pool and splashes water all over the two love birds and their chocolate dipped bananas. Damn it, Travis.
Later that night at dinner the ladies are pleasantly relieved to arrive at a beautiful, condom-free restaurant. Phew! The tension, between Kameron and LeeAnne is so thick, however, that you could cut it with a knife. The ladies discuss their drink orders and LeeAnne seizes the moment to test the waters, making a casual statement to Kameron that she "can be mad at her but not about her drinks." Kameron, however, profusely denies that she's mad at LeeAnne. Hey Kameron, your nose is growing again.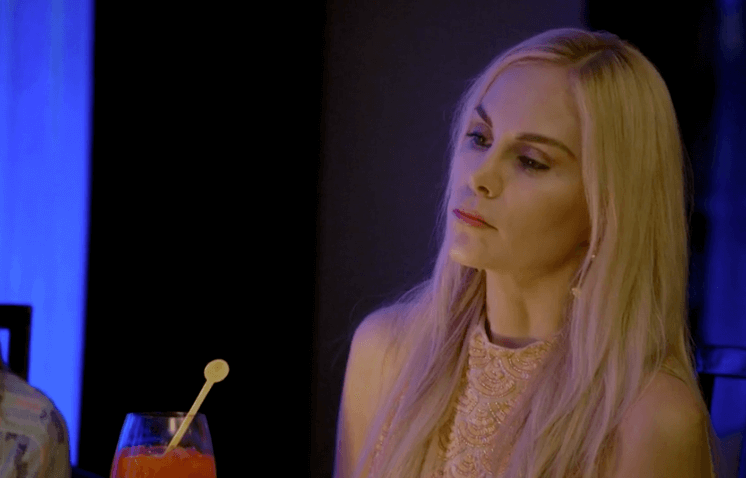 Kary Brittingham wastes no time inserting herself right in the middle of the drama, pointing out that it was not fair for LeeAnne to yell at Kameron and asking her why she came to to the red light district if she was so uncomfortable. LeeAnne maintains that she went along with the group because she felt safer if everyone stuck together. Kary quickly points out that they don't need LeeAnne to babysit them. Then she accuses LeeAnne of manipulating Kameron in order to get her to behave the way she wants.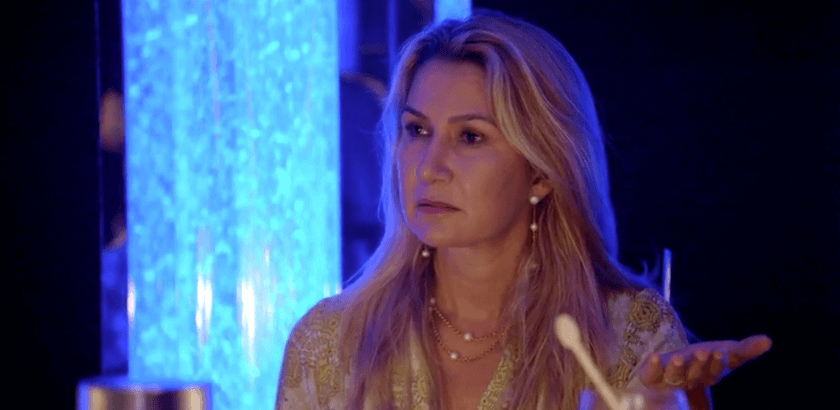 LeeAnne then points the finger at Kameron and asks for her opinion as to whether or not she feels that she was manipulated by her. Pinocchio, er– I mean Kameron has a hard time articulating her feelings and asserting herself in the midst of the chaos. She is adamant, however, that LeeAnne reacted the way she did because of her past upbringing. Insert Kary's tiny violin here.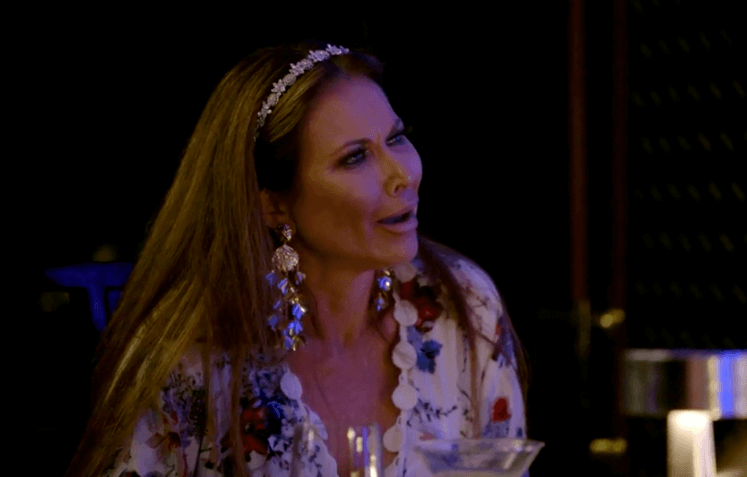 The dinner takes a turn for the worse when LeeAnne and D'Andra go head to head and LeeAnne challenges D'Andra to a throw down on the roof. D'Andra quips back that she will "throw her a** off it." Ladies, ladies, can we please save the trashy brawls for an episode of Cops? That's not what the Housewife viewers are here for. Or maybe they are…
Brandi cuts to the chase and asks Kameron if she's afraid of being honest with LeeAnne and Kameron vehemently denies it. Kameron  then asks the entire table if they think she is LeeAnne's pet. *Crickets*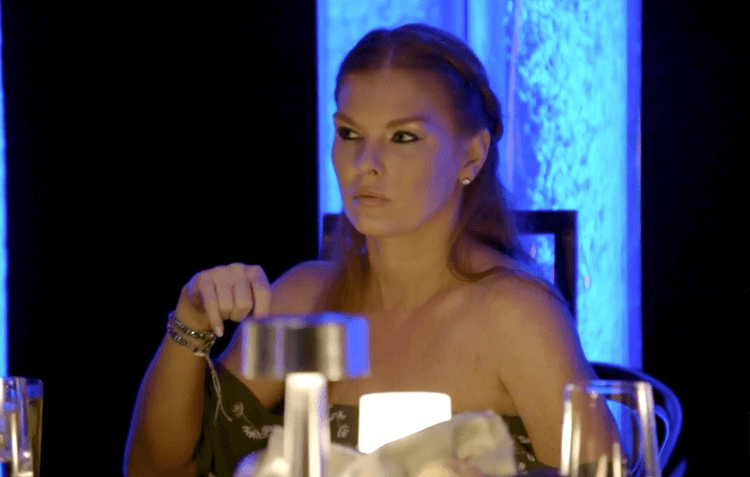 Brandi seems to have had all she can stand and tells Kameron that she finds it hard to believe she can't draw the connection between LeeAnne's behavior after what appeared to be a good night out and her apparent jealousy over Kameron's budding friendship with Kary. She goes on further, citing LeeAnne's behavior after the elephant sanctuary, accusing her of making it all about herself to which LeeAnne seems genuinely gobsmacked. D'Andra starts to pile on and in an act of despair, LeeAnne asks for a show of hands of how many would prefer that she leave the table but much to everyone's suprise, it's Brandi who storms away from the table with Kary running after her.
Back at the table, LeeAnne apologizes to Kameron yet again. Stephanie tries to lighten the mood, referring to their dinner as "the last supper from hell" while LeeAnne cries over her caprese salad before eventually making a dramatic exit of her own.
The episode concludes with Kameron arriving back to her room but instead of being greeted warmly by her roomie she's met with a door slamming in her face. The two ladies eventually seem to hash it out and come to some sort of agreement but something tells me what happens in Thailand doesn't stay there.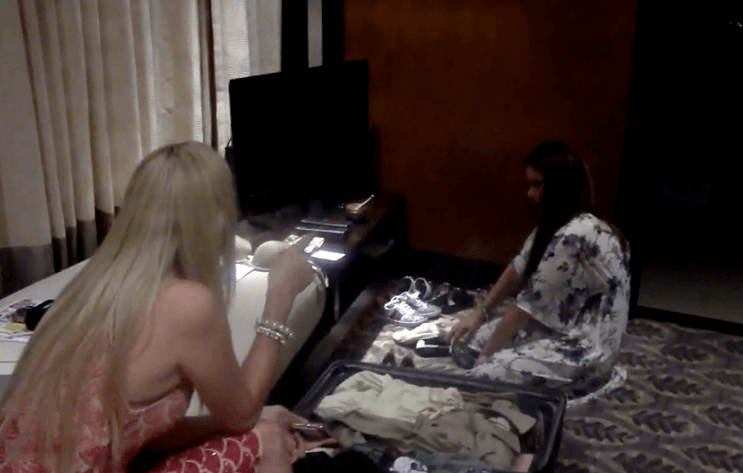 Next week on Real Housewives of Dallas as the ladies inevitably bring all of the drama back with them to the LoneStar state.
Stay Connected With All About The Tea: Twitter Ι Instagram Ι YouTube