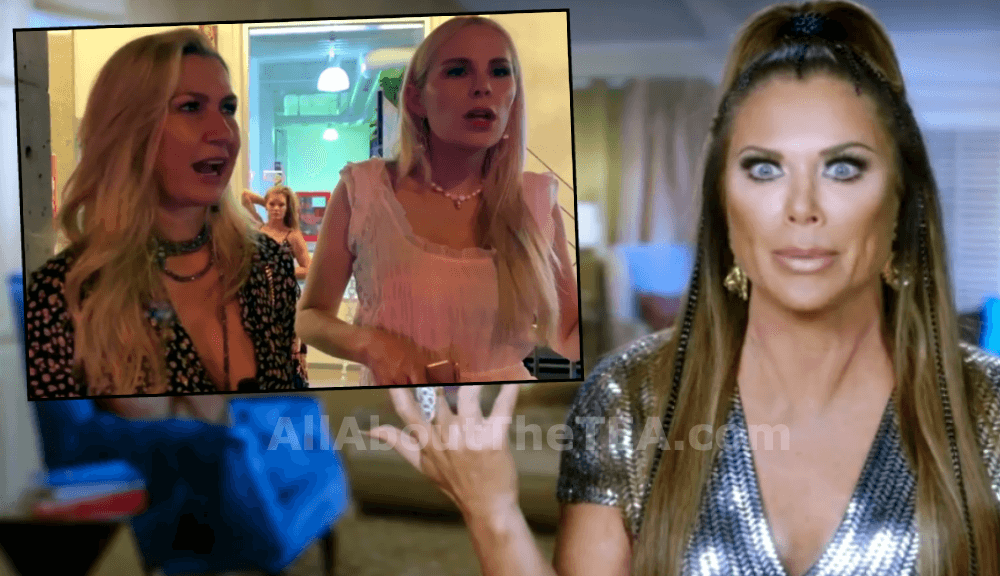 After a long Thanksgiving break hiatus, The Real Housewives of Dallas are baaack!
This week's episode of The Real Housewives of Dallas opens with the ladies meeting bright and early at the hotel lobby before setting off to an Elephant sanctuary. While waiting on LeeAnne Locken and Kameron Westcott to come down, Kary Brittingham asks the rest of the ladies why LeeAnne got so upset the night before at the dinner table. Stephanie Hollman explains that the critiquing of the dress is what hurt LeeAnne's feelings.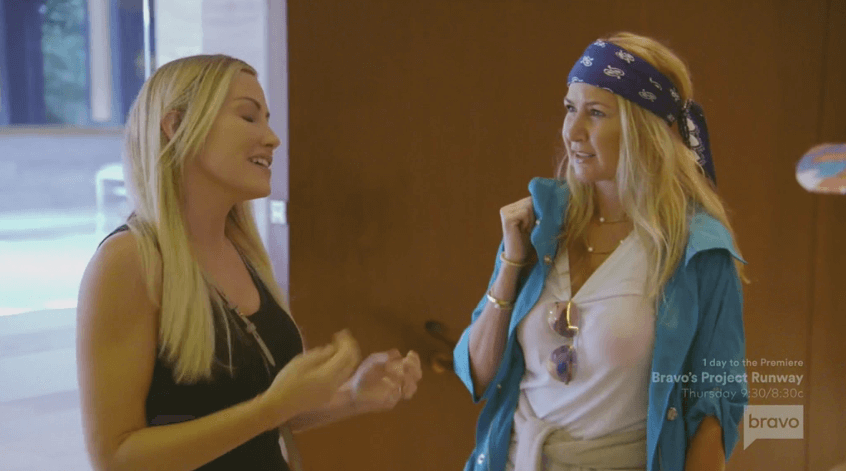 D'Andra Simmons maintains that she was actually being supportive by purchasing the dress and that her wearing it was not meant to be a dig at LeeAnne. In the midst of explaining herself, LeeAnne and Kameron appear and things get a little awkward as LeeAnne looks at D'Andra and announces "I'm right here if you want to disrespect me." YIKES.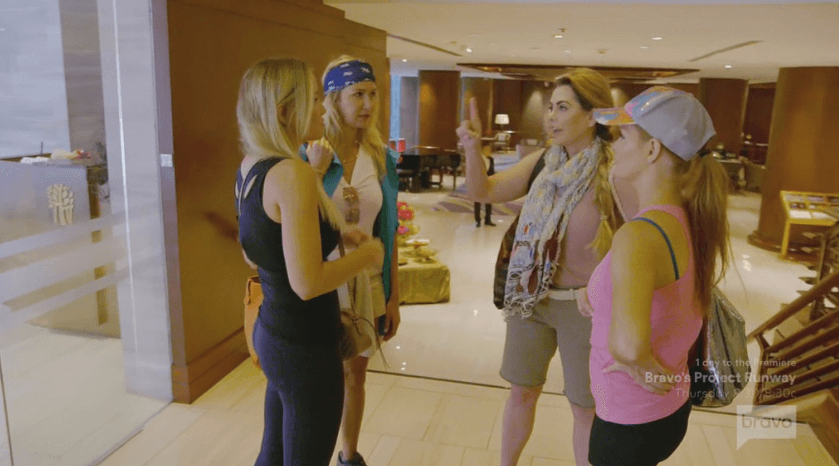 Once the ladies are all in the van, Kary Brittingham tries to explain her behavior the previous night to LeeAnne Locken and says that her comments about the dress were only meant to be funny and not rude. LeeAnne tries to draw a comparison to Kary's jewelry asking her how she would feel if she referred to it as anal beads. OH WAIT. LeeAnne seems to receive Kary's explanation and it appears the L'Infinitygate drama is on pause for now at least.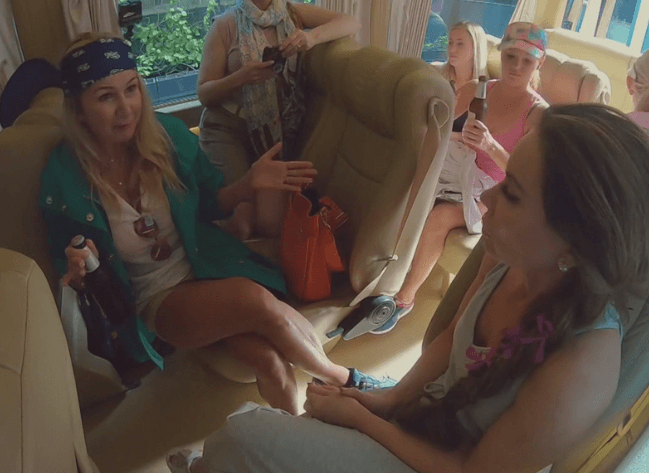 While on the way to the sanctuary the ladies play an innocent drinking game of "Never Have I Ever" in which we learn that all of the ladies including Kameron have had sex in a public place, although Kameron doesn't think that an apartment complex stairwell is considered "public."
The ladies arrive at the sanctuary in blistering 102-degree heat. Can someone explain why Kameron Westcott is in a fluorescent pink raincoat? ANYONE???
The guide at the sanctuary allows the ladies to feed the elephants and pet them. All of the ladies appear to get somewhat emotional when learning about the hardships the elephants have endured but LeeAnne Locken seems to be the most affected. Later, in her talking head, she admits to feeling as though she can relate to the elephants explaining that at three years old she was put on the carnival and told to "perform."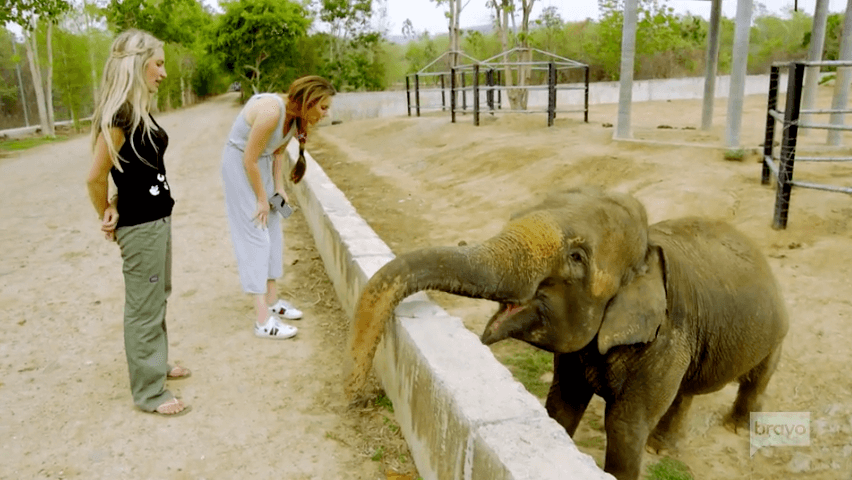 Back in the van, the ladies bond over their day at the sanctuary and Kary Brittingham pledges to never ride an elephant again. LeeAnne appears to breakdown and blurts out that "any elephant you can ride has been broken" and "as a human who knows what broken is, it's horrible." The ladies all grow quiet, but Brandi doesn't appear to be taking the bait and later confesses in her talking head interview that LeeAnne's behavior frustrates her and she questions why LeeAnne felt the need to make the elephant sanctuary about herself.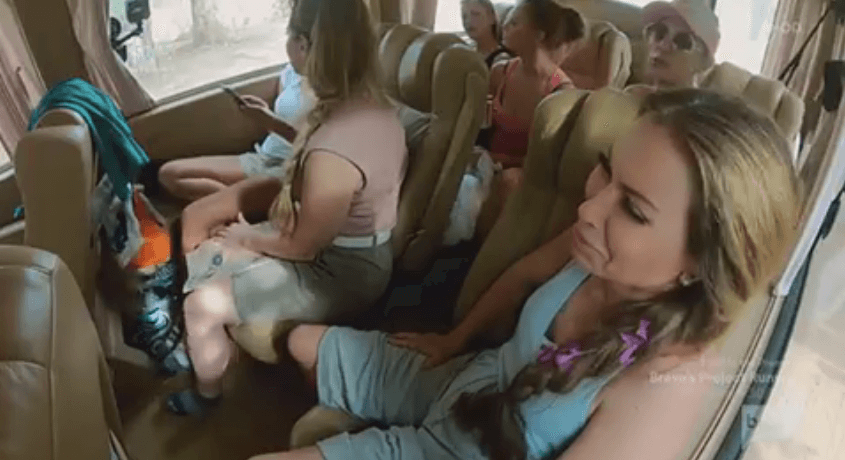 Back at the hotel, the ladies decide to order room service and call it an early night but not before a bombed-out-of-her-mind Brandi pays LeeAnne and Kameron a visit. She admits to taking a sleeping pill and the ladies seize the moment to grill her for information.
Kameron Westcott asks Brandi what all was said before they arrived in the lobby earlier in the day and Brandi admits that D'Andra said she was just trying to be funny with the dress but confesses that she thinks she was trying to be a little asshole. Leave it to Brandi to not mince any words, especially after a sleeping pill… or five.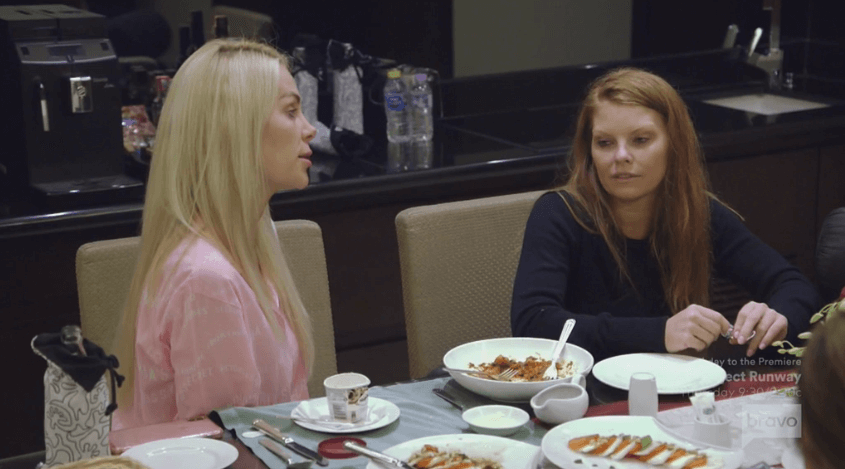 Day three begins with a trip to an outdoor market where D'Andra samples fried squid and the ladies all buy matching friendship bracelets, much to LeeAnne's chagrin.
Kary, Kameron and D'Andra Simmons discuss L'Infinitygate over Thai foot massages. D'Andra doubles down stating that it was all a big joke but Kameron quickly points out that it could've been seen as a joke but not once they started pointing out the defaults of the dress. Kary agrees with Kameron but maintains that LeeAnne didn't handle it appropriately. Kameron points out that both of the ladies also have rocky histories with LeeAnne and says that if she were in LeeAnne's position her feelings would have been hurt too. Kary seems to take Kameron's words into consideration and later acknowledges that she doesn't fault Kameron for taking up for her friend because that's the kind of friend that she tries to be as well.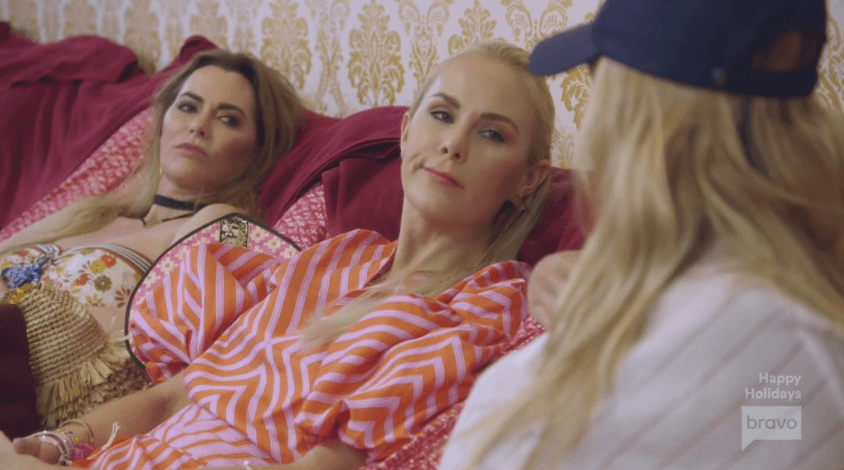 Back at the hotel, the ladies get ready for a night out in Bangkok. D'Andra Simmons talks on the phone with Mama Dee (who she has listed in her phone as "ICE Mom") and gives her the CliffsNotes version of L'Infinitygate. She also mentions that Brandi accused her of being mean to LeeAnne to which Mama Dee exclaims that she would have "told Brandi off!" Better watch out Brandi, Mama Dee's got it out for you.
'RHOD' Newbie Kary Brittingham Attacks LeeAnne Locken's Wedding Planner 'Go Lick Leeanne's Asshole' & Threatens To 'Go Mexican' On Him!
The ladies head out in the van for a dinner at a restaurant by the name of Cabbages & Condoms, a recommendation by Travis. Once there, however, they quickly realize that although the restaurant's condom artwork is unique and fun, unfortunately, the food falls pretty flat.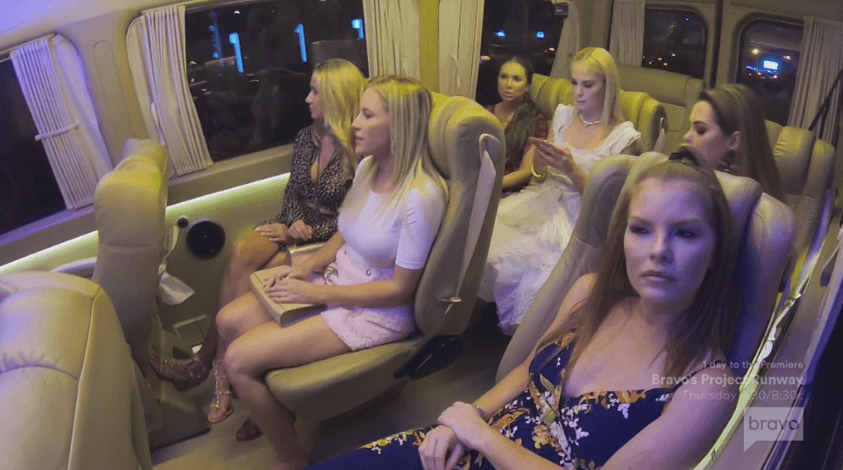 LeeAnne Locken takes a moment at dinner to reveal that she realizes Kary was annoyed with her comments about her wearing her hat in the temples and explains that she was just trying to not offend anyone. Kary Brittingham admits that the comments did bother her and that she hates being told what to do. It would appear that, even briefly, the two are beginning to see eye to eye.
The discussion then turns to L'Infinitygate once more and in a surprising turn of events Kary and D'Andra apologize for their part in hurting LeeAnne's feelings. LeeAnne later confesses that she believes the apologies to be complete BS but in an effort to take the high road she accepts them.
The ladies decide to embark on a trip to the red light district for a night of drag queens and ping-pong shows but not before Brandi attempts to blow a balloon animal out of one of the restaurant's many condoms. Wonder if I could hire her for my daughter's next birthday party?
On the way to the ping-pong show, LeeAnne Locken expresses her reluctance to go but ultimately decides to tag along, seemingly in an effort to be a good sport and stay with the group.
It appears, however, that the ladies got way more than they bargained for, as they run out a mere 15 minutes after arriving, all visibly disturbed at what they just witnessed. LeeAnne is quick to point out that self-proclaimed red light district veteran Kary was the first one to hightail it out.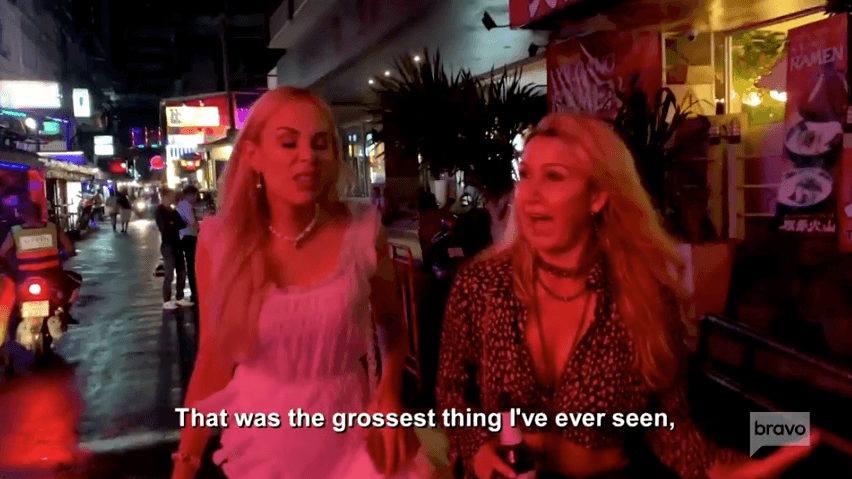 The ladies order cabs back to the hotel, much to Brandi and Kary's dismay who were just getting started on what they perceived as a fun night out.
Once back at the hotel, Kameron makes her way back to her room to find a very triggered LeeAnne. LeeAnne angrily asks Kameron if she's aware of how many sex workers they just looked at. Kameron seems bewildered and shocked to be met at the door by her roomie in that manner.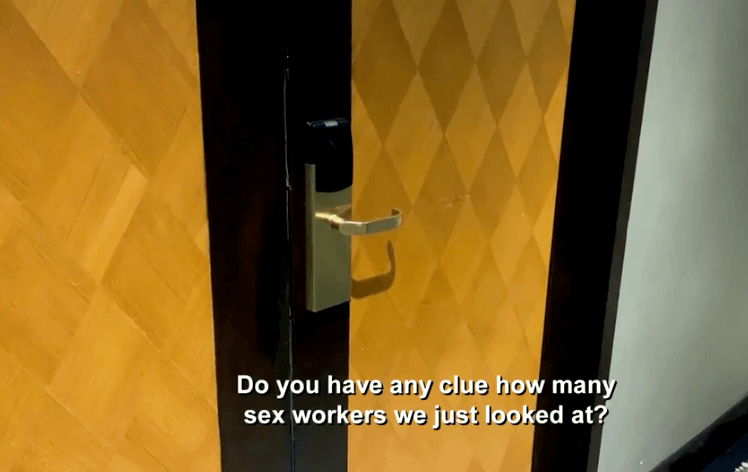 Will Kameron find her voice with bestie LeeAnne, or will she cower at the face of controversy? Tune in next week to find out.
Stay Connected With All About The Tea: Twitter Ι Instagram Ι YouTube