Married To Medicine
Quad Webb Drags Dr. Heavenly Kimes For Exposing Her Sexual Affair With Rapper Common While He's Dating Angela Rye!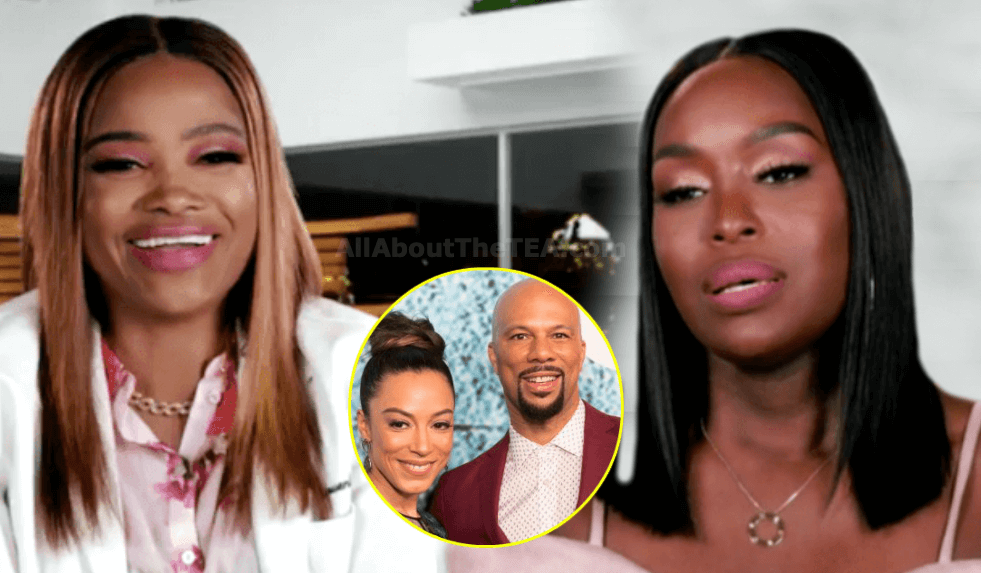 During the December 1st episode of Married to Medicine, Dr. Heavenly Kimes blurted out that Quad Webb had sexual relations with rapper/actor Common and now Quad is clapping back.
In the episode, the ladies played a game of "Shag, Marry, Kill" — when Quad Webb is asked whom she would marry and before the Sister Circle host could respond, Heavenly interjects and screams "Common, b-tch."
Heavenly Kimes follows up by saying, "She done already f-cked him. I'm sorry, did I get permission to share that???"
Quad Webb immediately denied Heavenly's allegations stating "Absolutely not" and explains that the rapper and actor is currently dating someone.
Quad Webb spoke exclusively with BET and addressed the messy allegations.
"Rumors get started when a person wants to think more about the ratings and less about loyalty and friendship" and stating that she has no idea why Heavenly would jeopardize their friendship that way.
"I am so very disappointed in Heavenly Kimes, and I don't think she realizes the repercussions of making such false statements. Common is in a flourishing relationship and he may marry Angela one day. He does not need a terrible rumor like this to ruin their Black Love. I respect Common and Angela Rye as two very intelligent and beautiful people that are doing amazing things for our people." Quad Webb further elaborated.
Common, 47, is currently in a committed relationship with the smart and beautiful CNN commentator, Angela Rye.
"What Heavenly did was an attack on my professional reputation as a talk show host. My professional life is completely independent of my personal life." Quad Webb claims.
She concluded with, "Her actions are not the actions of a true friend. What is most hurtful is that we were close for the last 2-3 years and what she did was very lowbrow and inconsiderate. Once again, a Black woman trying to tear down Black women."
This is not the first time Quad Webb has been caught with another woman's man. As exclusively reported by AllAboutTheTEA.com, Quad cheated on her ex-husband, Dr. Gregory Lunceford — with Mariah Huq's brother-in-law at the time and got her ass whooped. 
EXCLUSIVE: Quad Webb-Lunceford Cheated on Husband with Mariah Huq's Brother-In-Law & Got Her Ass Kicked!
Married to Medicine airs Sunday nights, at 9:00 pm ET, on Bravo. 
Stay Connected With All About The Tea: Twitter Ι Instagram Ι YouTube