EXCLUSIVE: Shiva Safai Dumps Mohamed Hadid Because He's Broke & Stop Paying Her Bills Plus Mohamed Files Bankruptcy!
Mohamed Hadid has fallen on hard times financially and when the money disappeared, so did his gorgeous model girlfriend, Shiva Safai.
AllAboutTheTEA.com can confirm that Shiva Safai split from Mohamed Hadid in late February 2019 after a blowout fight over money and Mohamed asked for his ring back.
"After Mohamed started having money problems he changed…he became a different man," A rock solid source tells AllAboutTheTEA.com. "They [Shiva Safai and Mohamed Hadid]started fighting more and he cut off her line of credit with Neiman Marcus and stopped paying all her credit card bills. He told her to get a job and she was offended."
The snitch continued, "Since they met in 2012, Mohamed has supported Shiva financially. She moved in with Mohamed weeks after meeting him."
Read Also: Gold Digger! A Side-by-Side Look At Yolanda Foster's Mirror Marriages & Divorces
Mohamed Hadid, 71, asked Shiva Safai, 39, to marry him in 2014 — he proposed in Bali on New Year's Eve. Their relationship was bliss for many years as the former wealthy man wined, dined and spent millions on his much younger lover. Things started falling apart as Mohamed Hadid's bank account started dwindling and he allegedly started lying about the situation.
"Mohamed started having serious money issues and that's when their relationship started to suffer." A source shared with AllAboutTheTEA.com. "He stopped taking her on luxury vacations, the gifts stopped then he stopped paying her bills."
"During their last heated fight, he asked for his ring back and that was the final straw for Shiva." A rock solid source revealed to AllAboutTheTEA.com.
"They stopped sleeping together by late January and by March she moved out and is staying with a girlfriend in the hills [Hollywood Hills]."
Read Also: Carole Radziwill Calls Out Yolanda Hadid For Stealing Her Boyfriend's Photo!
As AllAboutTheTEA.com readers know, Mohamed Hadid is having major financial troubles.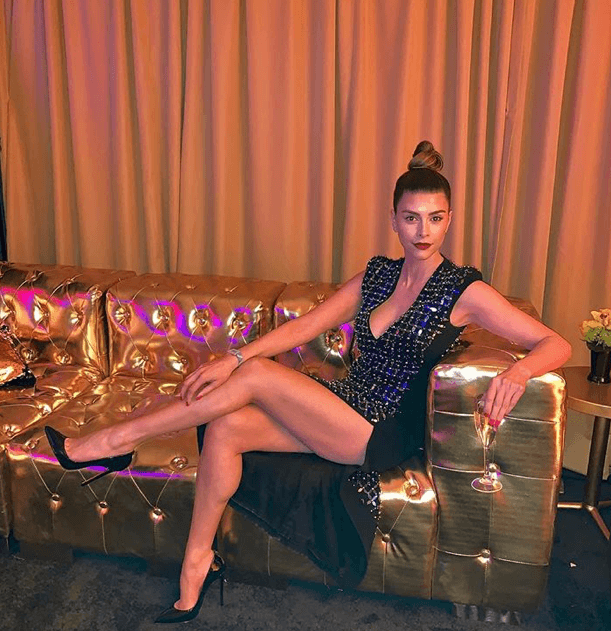 In earlier November, the father of Gigi and Bella Hadid was ordered by judge to demolish his Bel-Air mega mansion — as it was deemed dangerous and an eye sore. The court documents state that the mansion needs immediate attention and to be physically secured or protected from the weather.
The ex-husband of former Real Housewives of Beverly Hills star Yolanda Hadid was sued by his neighbors over the ginormous property — they claim the third floor and pool deck on hulking house was illegally built and unstable — and a judge agreed. The judge ordered the demolition of the third floor and the pool deck ASAP. 
Read Also: Mohamed Hadid Is BROKE and Can't Afford To Demolish His Bel Air Mega Mansion!
On Wednesday, Mohamed Hadid's company, 901 Strada LLC, filed for bankruptcy, according to court documents obtained by AllAboutTheTEA.com. The real estate tycoon has declared the company is between $10 million and $50 million in debt.
According to the bankruptcy filing, Mohamed Hadid claims he's over $386,000 in debt to a design and management company and over $200,000 in debt to a building materials company. He also says he owes over $93,000 to a demolition company, over $46,000 to a welding company and over $35,00 to plumbers.
Share your thoughts on Mohamed Hadid and  Shiva Safai's break up and his bankruptcy filing. Sound off in the comments!
Stay Connected With All About The Tea: Twitter Ι Instagram Ι YouTube