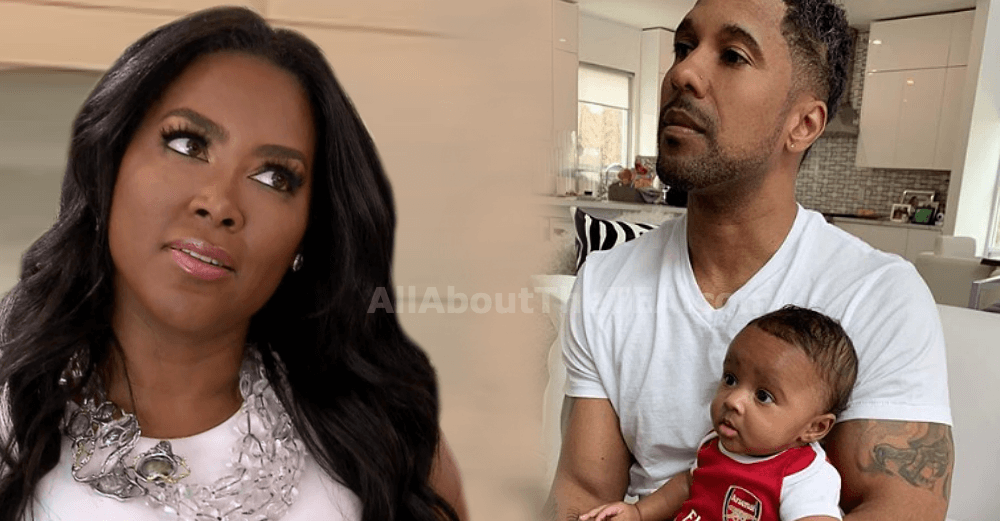 Kenya Moore's Jealous and In Competition With Her Baby!
Normal, healthy mothers are proud of their children and want them to shine but a narcissistic mother like Kenya Moore perceives her child as competition!
Since the season 12 premiere of The Real Housewives of Atlanta, Kenya Moore has exhibited jealously towards her infant daughter, Brooklyn Doris Daly, over the affection she receives from her daddy, Marc Daly. 
Read Also: Kenya Moore Desperate To Reconcile With A Reluctant Marc Daly — He's Declined To See Her Since Breaking Up!
Kenya Moore's crumbling marriage to Marc Daly is currently airing on season 12 of the Real Housewives of Atlanta and the former beauty queen has an issue with the close relationship between her alleged husband and their infant daughter.
"It's been difficult, Che," Kenya Moore told her cousin during the November 17 episode. "Being here by myself, now more than I've ever been… It's just been a strain on the relationship."
Kenya added, "I waited 'til 47 years old to have a child, but now I'm like, 'I have this, and I have this husband,' so how do I make my household work now?'" she said. "And I don't know if I have all the answers… When Marc does visit, we rarely have date night. His sole focus is the baby, and less on our relationship."
Kenya Moore then admitted to being jealous of her own baby.
"Marc and I had a beautiful beginning," she continued. "There were always flowers and sweet messages and phone calls. And now, am I a little jealous because he puts so much attention on Brooklyn?… I want my daughter to have all the love in the world from her dad, but I want some too!"
Many RHOA fans were alarmed that baby Brooklyn was being envied by her own mother and blasted the former Miss USA on Twitter. 
Some other fans pointed out that baby Brooklyn may suffer retaliation, put-downs, and punishments by her mother as a result of her jealousy.
Do you think Kenya Moore is jealous of her baby? Share your thoughts in the comments!
Stay Connected With All About The Tea: Twitter Ι Instagram Ι YouTube