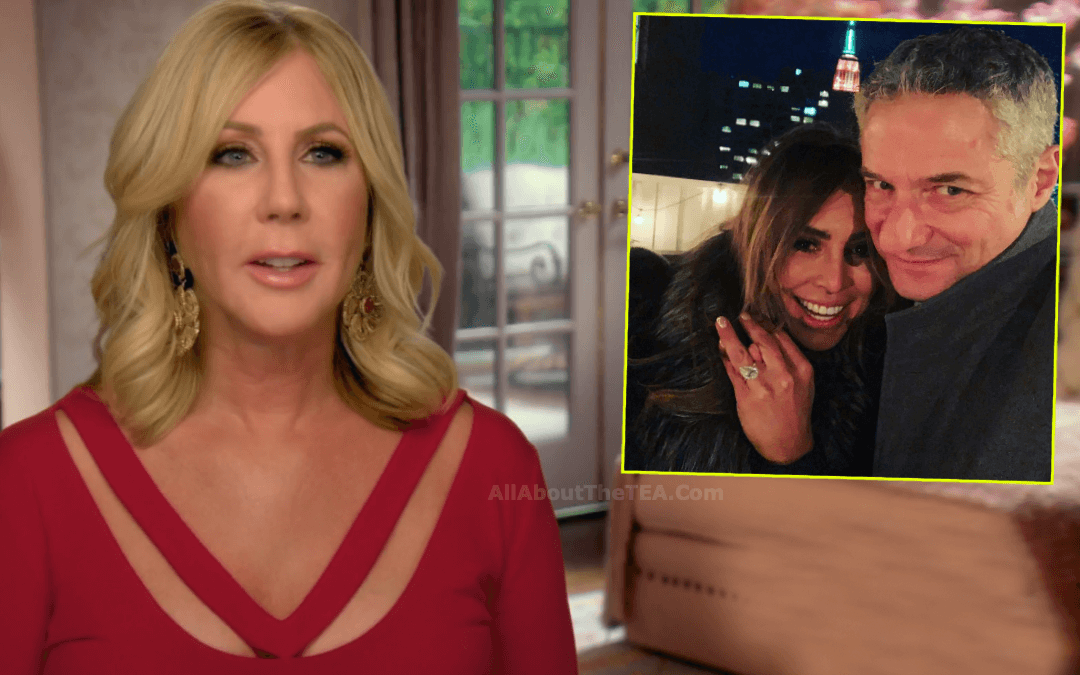 Vicki Gunvalson is sharing her two cents on Kelly Dodd's engagement to Rick Leventhal.
After dating only three months, Kelly Dodd, 44, announced that she's engaged to Rick Leventhal, 59, and Vicki Gunvalson is perplex by the news.
"I don't understand it," Vicki told HollywoodLife on Nov. 16. "Is it a storyline? Is it because she has to be with him like, in a marriage situation, right away? She'd known him three months? I don't understand that."
The OG of the OC calls out the highly suspicious quickie engagement especially since Kelly's 13-year-old daughter, Jolie Dodd, barely knows Rick Leventhal.
"What's the rush? I mean, it's a very responsible thing to do, to be married. She's has a 13-year-old daughter. I don't believe Rick has ever spent a lot of time with [daughter] Jolie, if at all. If my mother got re-married and I was 13, I'd want to know who she's marrying and spend time with them. I don't understand the rush. I don't understand the motive, I don't understand the rush."
EXCLUSIVE: Bravo Orders Kelly Dodd Into Anger Management After 'Violent' & 'Unhinged' Spa Outburst!
"I'm handicap because I don't understand it. I mean, she just started dating him. She already asked [ex] Brian [Reagan] last season if she could get married. She wants to be married, so did I, but we're almost four years in. Personally, I think, it's irresponsible, but it's none of my business. You asked my opinion and as from that, I don't understand it."
Kelly Dodd has revealed that her daughter has never met her new fiance in person, only through FaceTime. Yet, she moving full speed ahead planning an October 2020 wedding.
Vicki Gunvalson is questioning Kelly's motives with moving so quickly are, and she admits she should take a page from her own book before jumping into marriage.
Vicki provided an update on her own future nuptials to fiance, Steve Lodge, 60.
"We knew it would be about a year engagement," Vicki said. "We're married in our eyes just not in the eyes of God, yet. We haven't done our vows or anything. We live together. We've lived together for two and a half years. There's no red flags on my end, none on his end."
Kelly Dodd has been feuding with most of her Real Housewives of Orange County costars and Vicki Gunvalson recently dropped a lawsuit against Kelly Dodd over defamatory remarks.
New episodes of The Real Housewives of Orange County airs Tuesdays, at 9pm ET, on Bravo!
Stay Connected With All About The Tea: Twitter Ι Instagram Ι YouTube