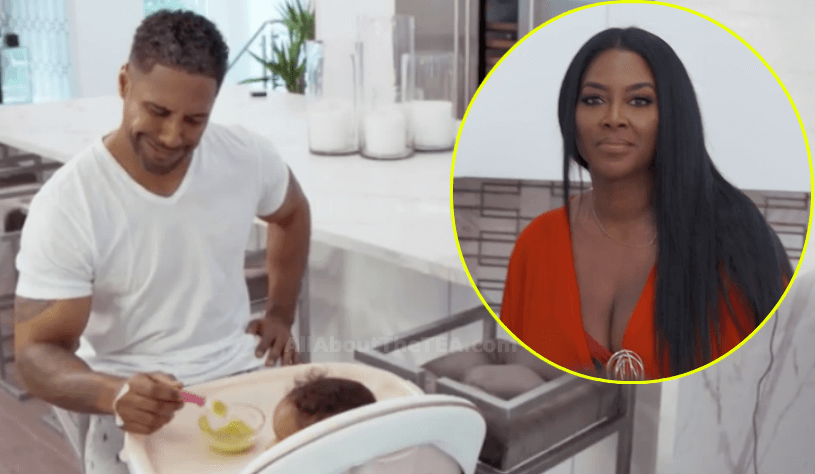 Kenya Moore's Husband Struggles to Fake A Happy Home!
This week's episode of The Real Housewives of Atlanta opens with Eva Marcille house hunting with her newfound best friend Cynthia Bailey in tow. According to broke Eva Marcille the two-bedroom condo she and her family are currently residing in is simply not cutting it anymore. Eva states that security is of utmost concern when looking for a new home, as she is still trying to stay ten steps ahead of her daughter's biological father. The ladies arrive at the showing the realtor has set up and Eva doesn't seem overly impressed with the home and even refers to it as "little" despite its five bedrooms, six bathrooms, and 3700 square feet. Also, don't forget to drink every time you hear the word "cute" come out of Eva or Cynthia's mouth.
NeNe Leaks Exposes Cynthia Bailey's FAKE Engagement To Mike Hill — Says Cynthia's Trying To Secure 'RHOA' Job!
Cynthia Bailey made sure to throw a little friendly shade and ask Eva if she's sure she can afford the 775K house, what with her "financial ruins" that Marlo Hampton and NeNe Leakes were speaking of last season. Eva assures her that she has indeed already been prequalified by a loan specialist.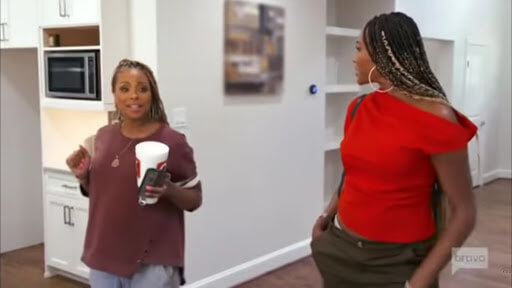 Speaking of NeNe Leakes, the girls take a moment to discuss the upcoming pride march in NYC and their inevitable face to face with her on the float. Cynthia maintains that she's not going to let NeNe ruffle her feathers, especially since she's taking Noelle with her this year.
Porsha Williams pays Tanya Sam a friendly visit at her home. Tanya wastes no time getting down to the nitty-gritty and asks Porsha how she's feeling about all of the Dennis drama. Porsha admits she has good days and bad days. According to Porsha, during therapy Dennis blamed her for the affair, claiming that she was not emotionally available. Porsha denies that and pulls out ALL of the receipts from her phone showing pictures of the two of them looking very much in love during that supposed time.
Meanwhile, across town, Kenya Moore has a heart-to-heart with her cousin, Shay. She confesses that things have been very hard with her husband, Marc Daly, being absent and says that the relationship has become strained. According to Kenya Moore, they have had zero alone time and his sole focus of their relationship is now their child and not their relationship. Kenya even discloses that Marc doesn't like for Brooklyn to not be in the bed with them. That's definitely going to make certain things tough. Kenya also admits that she even wrestles with feelings of jealousy at times for the amount of attention he pays their daughter instead of her.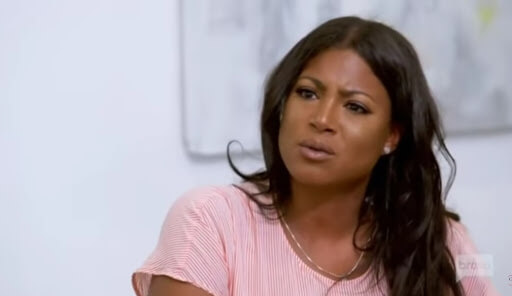 Cut to what we've all been waiting for — our very first look at OG, NeNe Leakes , and her husband Gregg Leakes who is now cancer-free. Amen! The scene opens with Gregg and NeNe getting glammed up for an American Cancer Society infomercial they are filming. As ambassadors, they share their experiences as both the patient and the caregiver and the toll cancer takes on both participants. NeNe explains that although the cancer is gone, the healing is still far from over for them as a couple. The relationship was already in a rocky place before Gregg's diagnosis. Once she had to become the sole caretaker for Gregg, the relationship hit a serious rough patch that almost destroyed them. Gregg admits his cancer diagnosis was tough on the both of them but that Nene did her very best as his caretaker. God bless that sweet man!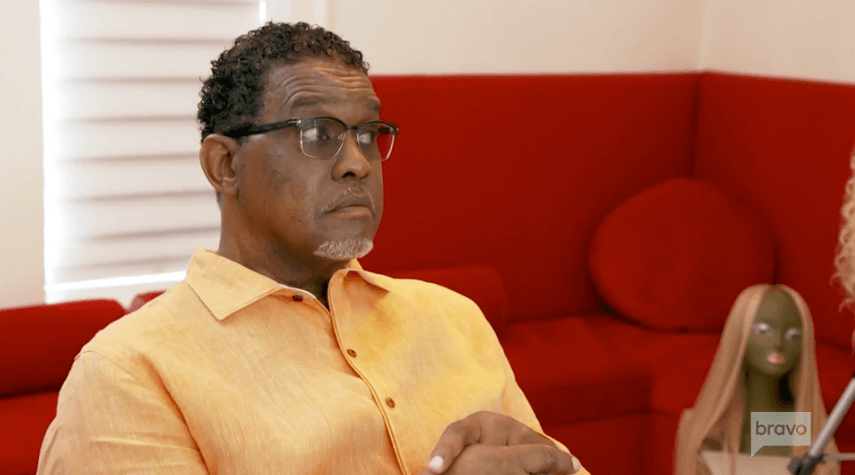 NeNe Leakes is adamant, however, that she is not the same person she was last year. She admits that she wasn't the perfect caregiver but feels she was judged a lot by the ladies in the group. Nene expresses her anxiety about seeing Cynthia Bailey at the upcoming Pride March and reveals to Gregg that she did try to reach out to Cynthia via text a couple of months prior but never heard anything back. Gregg encourages NeNe to take the high road and own up to her involvement in the falling out and NeNe seems willing to take his advice.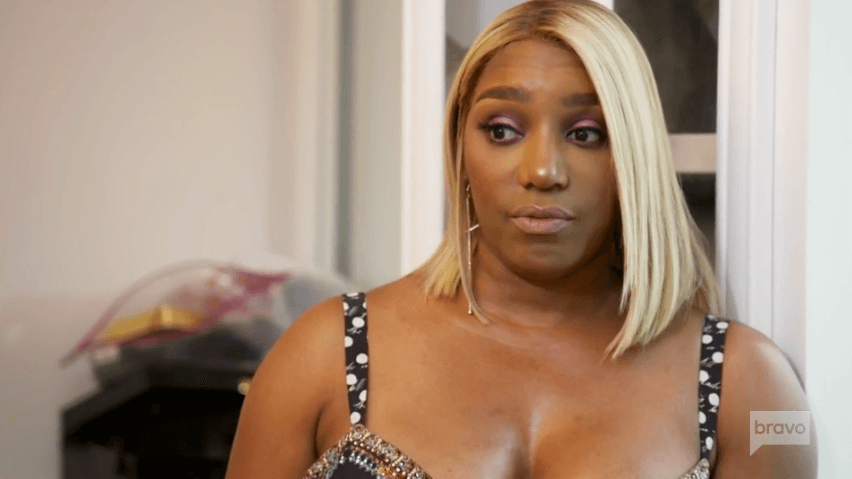 Kandi Burruss is especially annoyed because she doesn't want anything to come between the progress that she and Porsha Williams have made recently. and her husband, Todd, meet for lunch and FaceTime with their surrogate. Todd remarks at how crazy the surrogacy feels and ponders the idea of surrogacy etiquette and what that actually entails. The light conversation becomes more heated as the two bump heads over the fact that Todd recently took his adult daughter to a strip club. Hey, maybe Kayla just really likes the food there. (Isn't that what all men claim to go to strip clubs for?) Kandi feels as though she can't say too much about what he does with his own daughter but makes it very clear that when it comes to the children they share, she will be very vocal.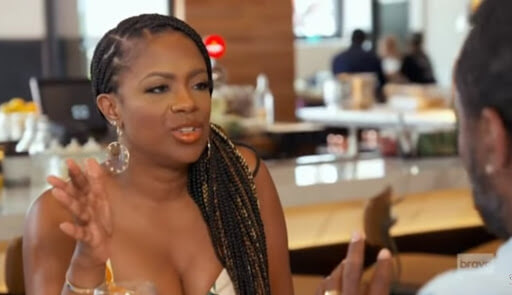 In a rare sighting, we FINALLY catch a glimpse of Marc Daly in the flesh. HE DOES EXIST! He enters the room and immediately asks Kenya Moore what's on the menu for breakfast. Unfortunately for Marc, Kenya's refrigerator is ill-equipped for the task. She does manage to whip up a beautiful breakfast of pancakes, bacon and fruit but he seems none too pleased with her efforts.
Kenya Moore mentions celebrating Marc's birthday sans Brooklyn but that doesn't seem to go over well either. He makes no bones about it. They will not be going ANYWHERE without the baby. So much for that alone time, Kenya Moore. The tension is so thick, you can cut it with a knife and their cringeworthy exchanges and glances is foreshadawing of what's to come.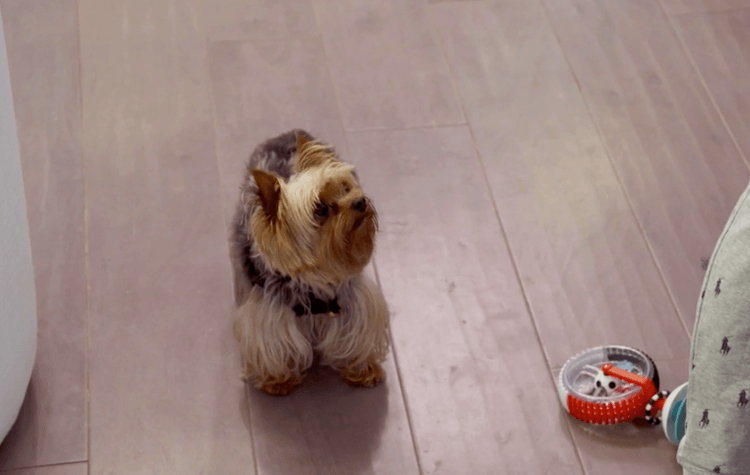 Cut to the highly anticipated Pride March in New York City. The ladies seem to all be in positive headspace regarding their face to face on the float, that is until an interview surfaces with NeNe referring to Cynthia as "weak" and "desperate." It would appear all bets are off after that.
I would be remiss if I didnt mention that this has to be the crossover episode of our Bravo dreams. We are gifted with sightings of Kelly Dodd (RHOC), Gizelle Bryant (RHOP), Tinsley Mortimer (RHONY), Melissa Gorga (RHONJ), Sonja Morgan (RHONY), Reza Farahan (SHAHS), Margaret Josephs (RHONJ), Captain Sandy Yawn (Below Deck) and of course Daddy Cohen himself.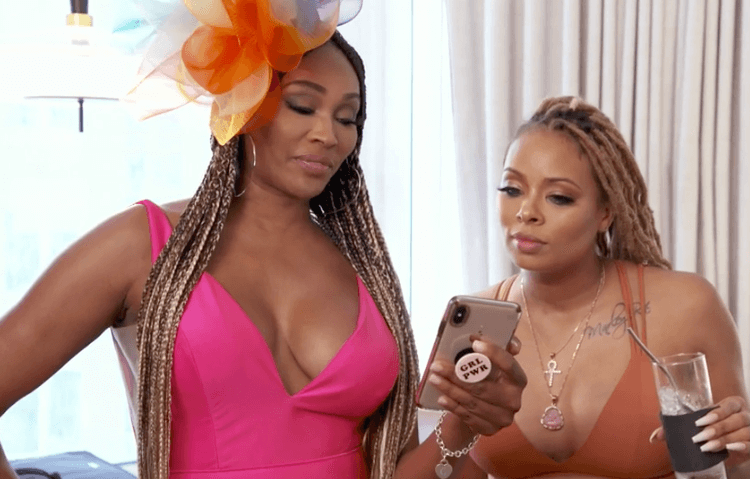 The episode wraps as NeNe boards the float and runs smack dab into Cynthia. Will the ladies be able to put the drama aside for the greater good of the March or will they cause a ruckus on the float? Tune in next week to find out…
Stay Connected With All About The Tea: Twitter Ι Instagram Ι YouTube