Real Housewives of Atlanta
NeNe Leaks Exposes Cynthia Bailey's FAKE Engagement To Mike Hill — Says Cynthia's Trying To Secure 'RHOA' Job!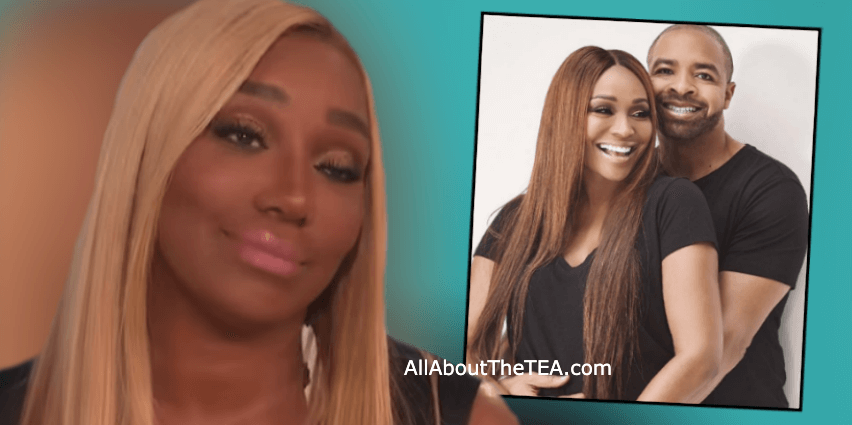 Cynthia Bailey has been recently telling the world that she and her boyfriend, Mike Hill, have plans to tie the knot soon.
The Real Housewives of Atlanta star is expected to announce their engagement as part of her storyline in season 12, but fellow Housewife, Nene Leakes made a bombshell revelation about Cynthia and her sportscaster boyfriend, Mike Hill's relationship. 
RELATED: Dorit Kemsley Exposed For Delivering 'Vanderpump Dog' To Kill Shelter & Lying About PK's Dog Bite!
During an appearance on ABC's The Talk Monday, NeNe spilled explosive tea about the couple's impending engagement.
"I would announce the same thing if I was trying to get another season on the show." NeNe told The Talk co-host, Eve.
"Everybody has to have a storyline." NeNe continued.
RELATED: Cynthia Bailey Says She's Glad to Be Free of NeNe Leakes & Claims Their Friendship Wasn't Real!
Then Sheryl Underwood inquired, "Are you saying [the relationship] is not real?"
"I'm not saying it's not real. I'm just saying, people do anything for money, honey." Nene responded.
In regards to the Sunday, April 7th airing of The Real Housewives of Atlanta season 11 reunion, NeNe shared her thoughts on who surprised her the most.
"All the cast members know and producers know, I don't love the reunion. And it was something that I went to them and said, 'Can we have a reunion?' I basically helped create it and now I hate it… I know when I walk out there the gun is pointed at my head, because I am the original 'housewife."
She continues: "The person that surprised me the most… Eva, I must say, because as you watch the season there is nothing that I ever did to her to make her say that." On returning for another season, Leakes reveals, "Oh yeah, this is my show. Whether they want to receive it and accept it, I started this show…The only way I don't return is if they didn't want me back."
Watch the full interview below:
Do you believe Cynthia Bailey's  upcoming engagement to Mike Hill is real? Share your thoughts below!
Real Housewives of Atlanta season 11 reunion part two airs Sunday, April 14, on Bravo, at 8:00 p.m. ET.
"Like" us on Facebook  "Follow" us on Twitter and on Instagram