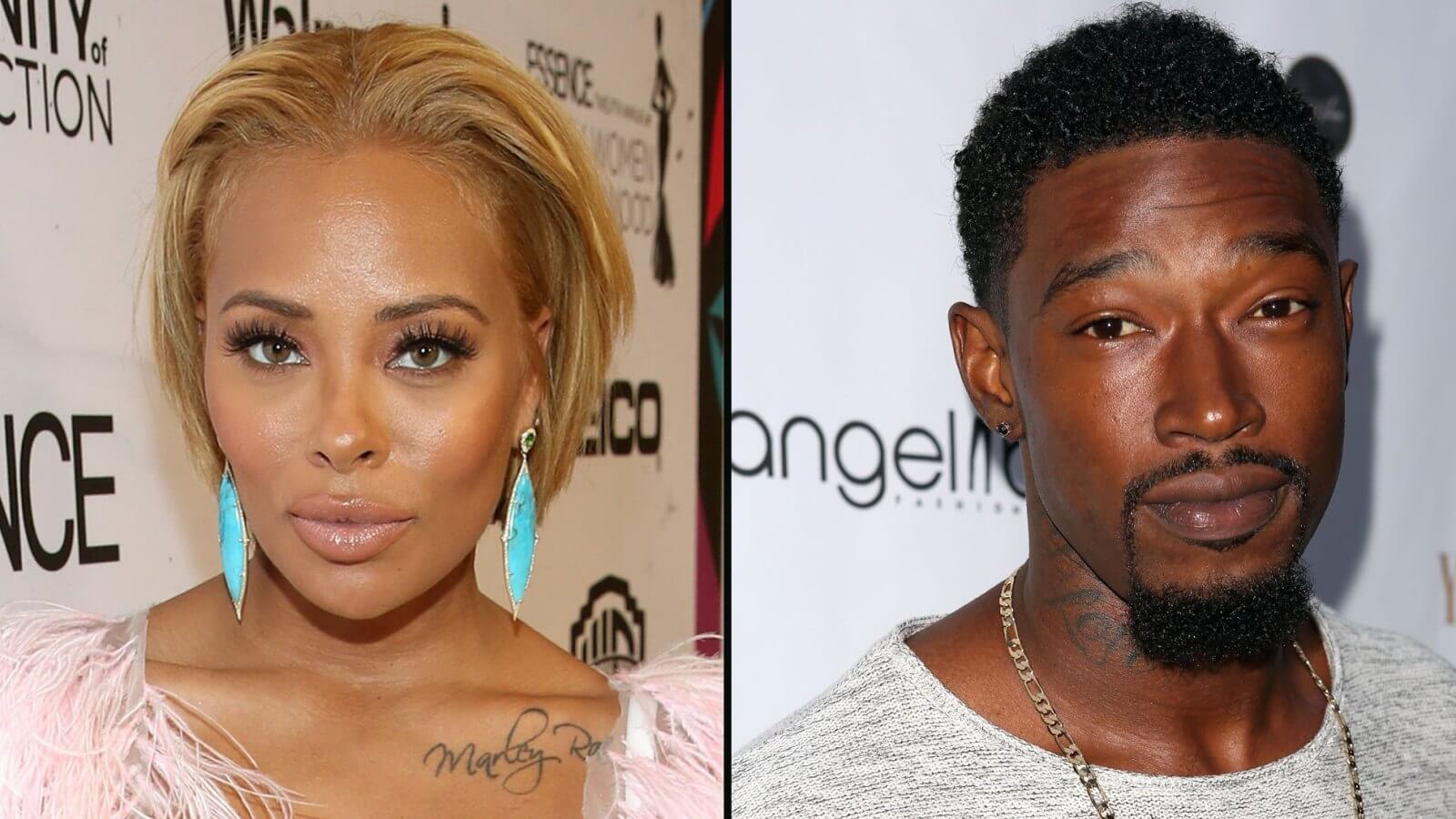 Eva Marcille's baby daddy, Kevin McCall, was recently arrested for getting into a fight with court security and The Real Housewives of Atlanta star is speaking out.
On November 5, Kevin McCall was in court to attend a custody hearing regarding his 5-year-old daughter, Marley Rae, that he shares with Eva Marcille.
Eva Marcille guest hosted Wednesday's live episode of The Real and blasted her "crazy" ex Kevin McCall over his unruly courthouse antics.
"So, this is what's so crazy about it, because he was arrested going into court for a case he filed against me. So, more recently, he drew a suit against me for child support, which is amazing 'cause he's never given a cent and I've raised our child," she said. "I recently changed my daughter's name from his last name to our family name, which is Sterling, and he now wants to reverse that change. So, we were actually going to court."
Read Also: Eva Marcille Talks Season 12 "Snake" Severely Fractured Friendships Within RHOA Cast!
In August, Eva decided to change her daughter's last name from the child's biological daddy's name to her new husband's last name, 'Sterling.'
Eva Marcille and her ex-boyfriend Kevin McCall went through a messy public breakup. Earlier this year, Eva opened up about Kevin being physically abusive to her while she was pregnant. "[The abuse] didn't start for me until I was pregnant with Marley. And then about a month after having Marley, it didn't stop; it got worse," Marcille explained. "And it got worse with her."
She also expressed that she feels unsafe, "I have had to move five times, and I still feel a sense of uneasiness. He's just so petty sometimes. I've walked outside of my balcony before and he's been standing in the dark. And it is the scariest feeling ever."
"My husband is an attorney — Michael Sterling — and he was going to court on my behalf, and I guess while [McCall] was going into court, he got into a fight with security because he's crazy, like I've told the world a million times, and got arrested, and apparently has some cases that were pending already," she stated on The Real. "He's on probation for domestic violence against someone else, and so that case is in a few months, and now he's being detained for something else."
Press play to watch below:
The former Next Top Model winner credits her husband and job at The Rickey Smiley Morning Show for helping her "keep it together" while her ex has his run-ins with the law.
"The people that I work with are great, and I think that kind of helps me through my day," she said. "'Cause the inevitable is going to happen. He's gonna get arrested, he's gonna be crazy, and it's gonna start drama in my life. But the way I kind of get through that is I just latch onto those that love on me."
The Real Housewives of Atlanta airs Sunday nights on Bravo, at 8:00 p.m. ET. 
Stay Connected With About The Tea: Twitter Ι Instagram Ι YouTube