Married To Medicine
RECAP: 'Married To Medicine' Tensions Run High Between Contessa & Her Husband!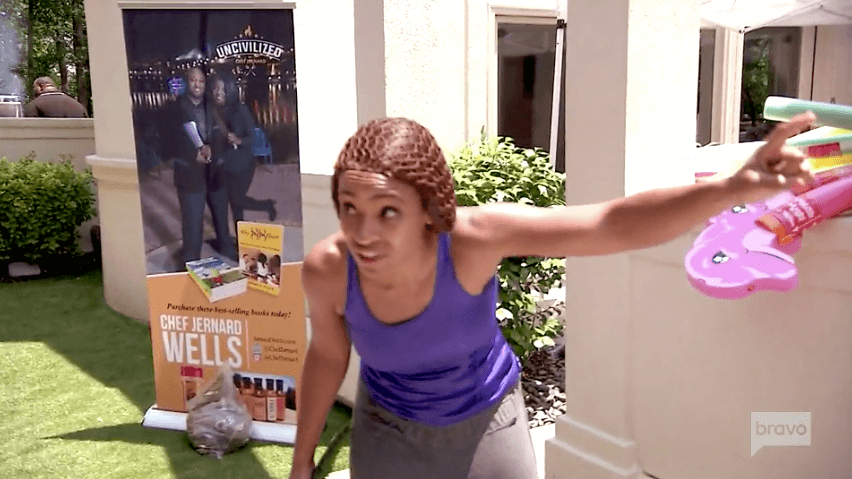 Welcome back to another episode of Married To Medicine. This week's episode opens up with Quad Webb and Dr. Heavenly Kimes discussing Dr. Simone Whitmore and Toya Bush-Harris walking out of Quad's birthday party. It appears that Quad does realize she may have ruffled some feathers by praising all of her friendships with the Sister Circle ladies and inadvertently shading her other friends.
Tensions are still high at the Metcalfe residence as Dr. Contessa Metcalfe and Dr. Scott prepare for their children's carnival-themed birthday party. Dr. Contessa feels that Dr. Scott is disinterested in her since she's quit her program and moved back to focus on her family. Her mommy guilt for missing all three of her children's birthdays while she was gone is also at an all-time high and she admits that the extravagant birthday bash is a way for her to minimize some of that guilt… all to the tune of fifteen thousand dollars.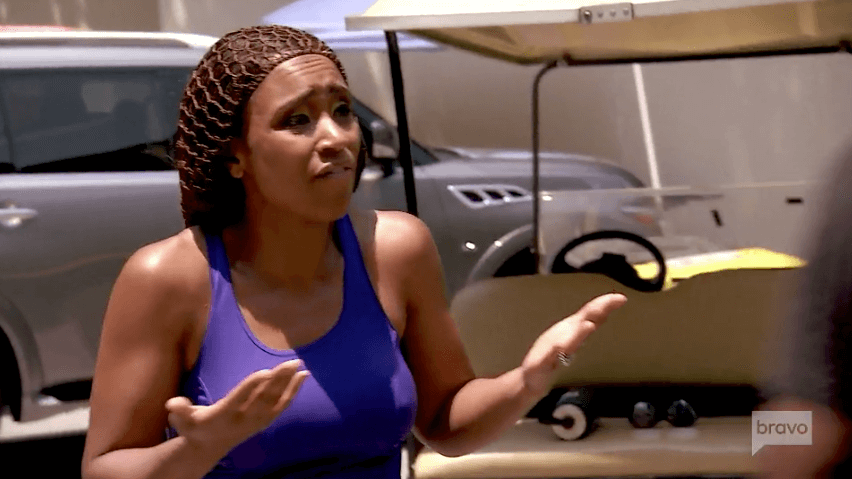 Dr. Heavenly takes it upon herself to act serve as a matchmaker for Quad and orchestrates a dinner for Quad and herself to sit down and interrogate meet with not only one but two gentlemen. Quad, however, only knows she's meeting one man at dinner. Let the games begin.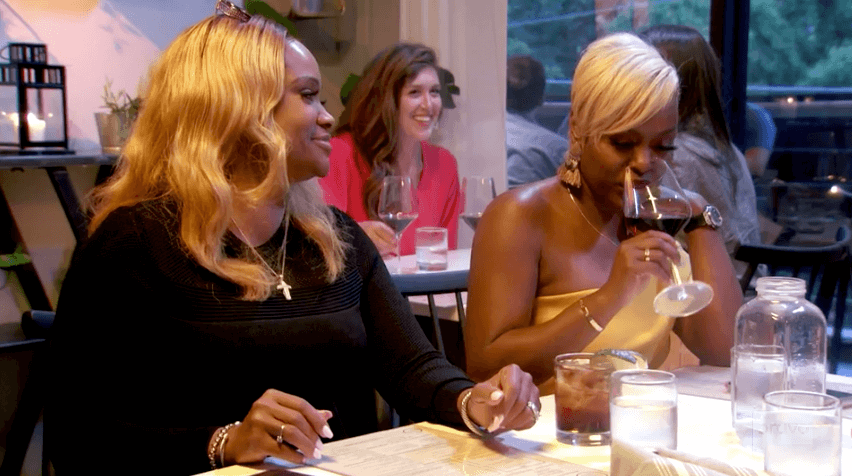 The first gentleman is a dentist by the name of Dr. Henry Cook. Dr. Heavenly cuts straight to the chase and demands to know his credit score. According to Dr. Henry, he doesn't know that information. Strike one. He also confesses that he has a young child that he is unable to see AND baby mama drama. Strike two AND three. The man never stood a chance.
Enter Dr. Heavenly's Plan B, Dr. Freddie Wakefield, also a dentist. Anyone noticing a pattern here? According to Dr. Heavenly, Dr. Freddie owns an oral implant center and is indeed a multimillionaire with good credit. He's also divorced and has two adult children. He explains that his marriage didn't work because his ex-wife isn't as ambitious as he is. Quad asks him if he's sure he's not just full of himself to which replied he's confident but not arrogant. Dr. Heavenly concludes the date by telling Dr. Freddie that his time is up and he is free to go but not before stopping to pay the bill on his way out.
The episode takes a sharp turn as Buffie Purselle comes in for an appointment to see Dr. Simone. Buffie confesses to Dr. Simone that she discovered a lump under her arm six months prior.  Because of her family history of cancer, she is understandably shaken. Dr. Simone performs a breast exam and believes it to be extramammary tissue and nothing more serious but does recommend a diagnostic mammogram just to be sure.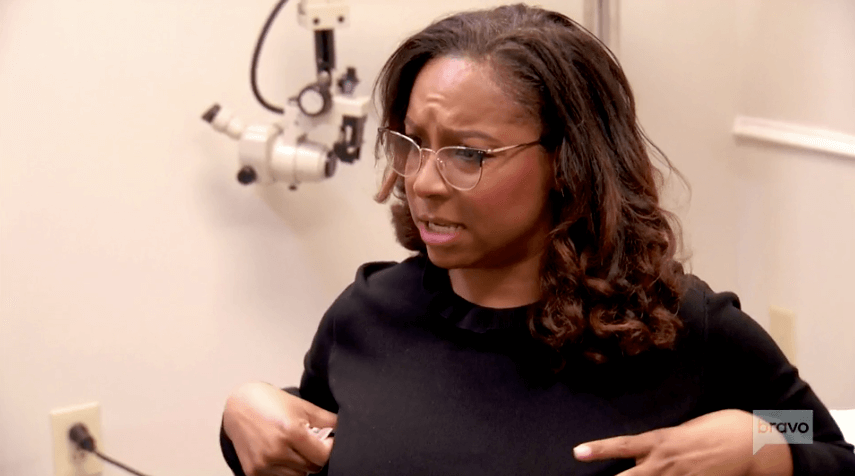 Meanwhile across town Dr. Jackie Walters and Curtis stop by her new office to check on the progress of the construction. Curtis hints around at Jackie about slowing down a little bit but Dr. Jackie doesn't even consider that a possibility.
Back at the Metcalfe residence, Dr. Contessa and Dr. Scott continue to butt heads as they work to get the house in order for the party that's starting in precisely thirty minutes. Dr. Contessa continues to bark out orders not only at the staff but at Dr. Scott too.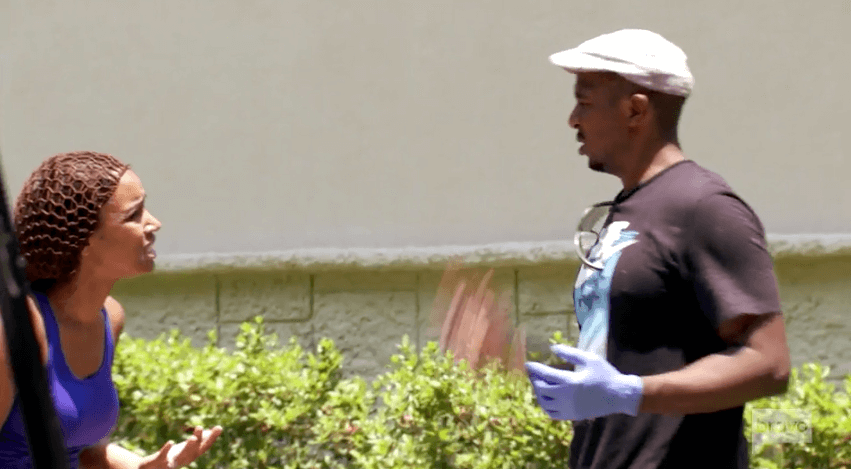 The party is in full swing with a trackless train, performers walking on stilts, a dunk tank and a spa party bus (that almost tore up Contessa's driveway) and a hundred children running amuck as all of the ladies arrive.
Dr. Jackie and Dr. Simone have a heart to heart about how much pressure Dr. Jackie is under with the new office being built, her home renovation and her book. Dr. Simone advises her to slow down and consider putting one or two things on hold but as usual, the advice falls on deaf ears.
'Fight Your Big Bitch For Being Ugly!' Mariah Huq Drags Heavenly Kimes Husband For Attacking Dr. Adyin Huq!
Dr. Scott confides to Cecil that he and Dr. Contessa are considering couples counseling and Cecil agrees that it's probably a good idea. At the same time, Dr. Contessa confides in Dr. Heavenly. She says that they never talk about the hard issues and that's causing some disconnect.
While cutting the cake Dr. Scott picks up one of their daughters at the same time Dr. Contessa walks up and hits Contessa square in her new breasts. That hit made the situation with Toya from last season look like a love tap. Wonder if he'll be accused of doing it on purpose too?
The party eventually winds down and Dr. Contessa apologizes to Dr. Scott for stressing out so much over the party. They make a pact to work harder on their relationship and try to start connecting again.
The episode concludes with Buffie and Dr. Simone going together to the mammogram appointment. The doctor does her own exam and also agrees that the lump is indeed extra tissue. We learn a little more about Buffie in this episode as she confesses in her talking head that she and her husband have struggled to start a family of their own and that's caused a great void in her life.
Until next time on Married To Medicine.
"Follow" us on Twitter and on Instagram