Love After Lockup
'Love After Lockup' Convicts John Slater and Shane Have a Face-To-Face Showdown!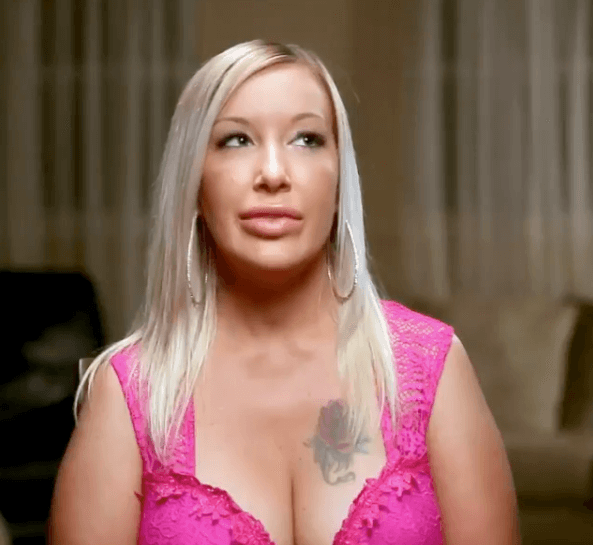 Tonight's all-new episode of Love After Lockup will feature the showdown of the season! Lacey's convict love triangle between Shane and John Slater will finally meet face-to-face and all hell could break loose.
As fans know, Lacey is engaged to both John Slater  and Shane. And on Friday's episode, fiance #1 John Slater gets released from prison. John Slater is supposed to be paroled to Lacey's house to live with her and her four kids. But Lacey is now dating fiance #2 Shane, and this is about to get real messy.
Press play below to watch.
In the preview clip below, Lacey tells Shane that she's planning to meet up with John Slater upon his release but Shane is not having it and demands to come with her. Press play.
In the preview clip below, Shane threatens to "knock John's a** the fu** out." Press play to watch.
On October 27, Shane took to Instagram to blast John Slater's latest arrest for DWI for the world to see. He wrote on the document, "Karma" — likely referring to John's recent Instagram rant about Lacey.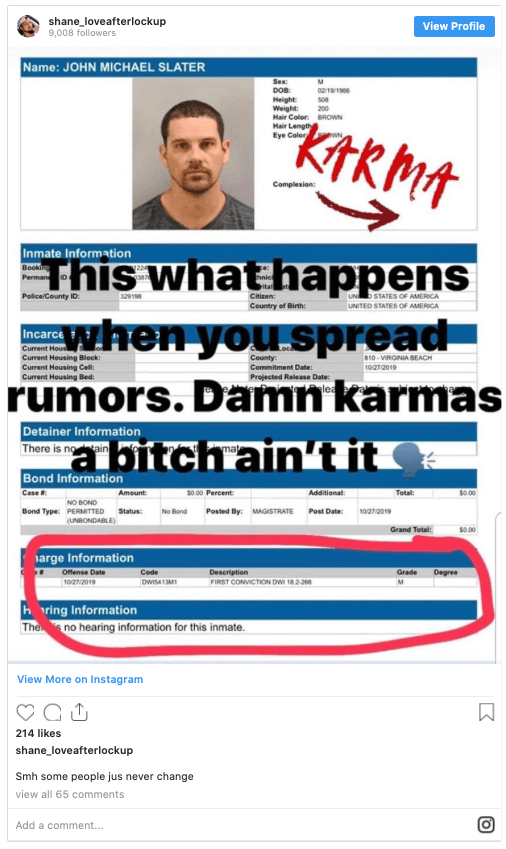 Spoiler alert, Lacey picks Shane, and the two got married in July. Lacey started dating both men while they were incarcerated.
'Love After Lockup': Lacey's Ex-Con Lover John Slater Arrested For DWI After Exposing Lacey Has Herpes!
As reported, John Slater recently went on social media and called Lacey a 'crack baby' and a 'hoe,' in an explosive Instagram rant. According to John, Lacey was molested by her father's brother and Shane infected Lacey with Herpes. 
Love After Lockup airs Fridays nights at 8:00 pm ET, on WeTv.
"Follow" us on Twitter and on Instagram