Exclusive
EXCLUSIVE: Braunwyn Windham-Burke's Mother Called Black Man A Racial Slur During OC Fashion Show Fight!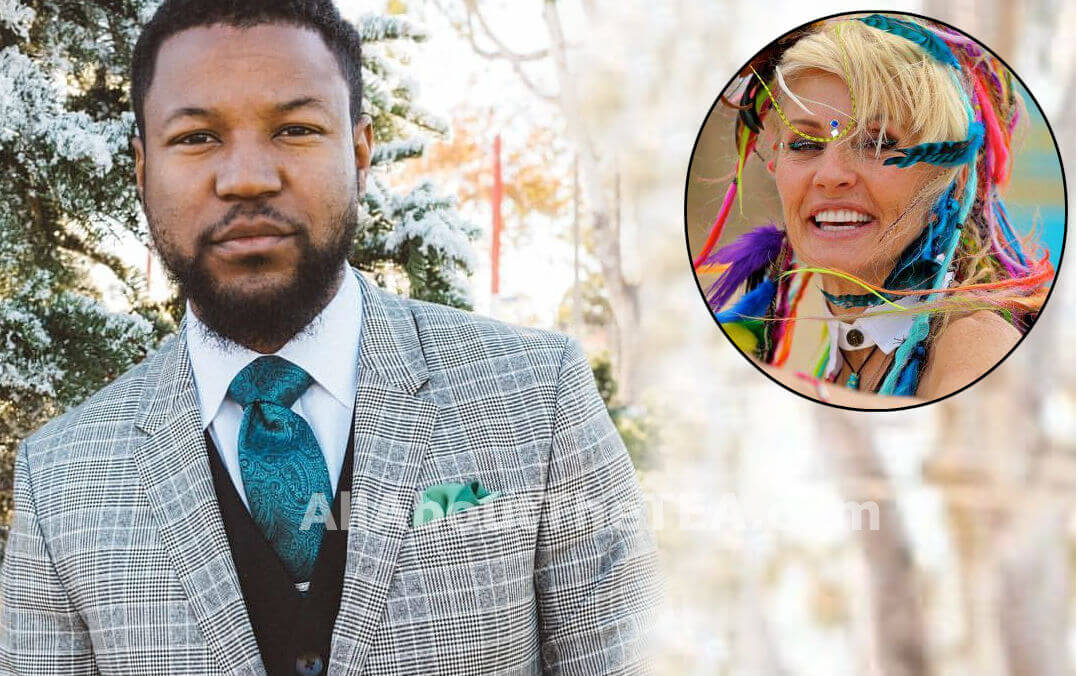 Braunwyn Windham-Burke gathered family and friends to celebrate her 17-year-old daughter, Rowan's OC Fashion Week debut during the October 22 episode of Real Housewives of Orange County.
EXCLUSIVE: Bravo Orders Kelly Dodd Into Anger Management After 'Violent' & 'Unhinged' Spa Outburst!
The teen showcased her new dance wear line but drama erupted when Braunwyn Windham-Burke's mother, Dr. Deb got into a dust-up with a man, Bravo described as a security guard. The rookie's castmate, Kelly Dodd, jumped in the fray and all hell broke loose.
AllAboutTheTEA.com spoke to the man at the center of the quarrel and his version of events drastically differs from what viewers saw on the show.
First thing that was clarified is, Mr. Christopher Keyes, is not a security guard as described on the Bravo reality series, "No, I am not a security guard. I don't know any of those people. I was an official sponsor for OCFW." Mr. Keyes further explained his profession. "I am a luxury realtor."
EXCLUSIVE: Kelly Dodd Banned From Daughter's School Over Violent Fight, She Ran the Victim Off the Road!
While waiting for the show to begin, Dr. Deb runs to the bathroom, then she accused Mr. Keyes of grabbing her arm and a shouting match ensued that drew the attention of onlookers. The "Priestess of Burning Man" loses it — "You need to respect your elders. Oh, my goddess. I went to go to the bathroom and he grabbed me." she claimed during the episode.
However, Mr. Keyes denies grabbing Dr. Deb and clarifies his intentions, "I tapped on her shoulder…attempting to get her to listen (to security's repeated request) as the prompts were to keep people safe and keep things orderly. She didn't like it and made a huge deal out of it."
Apparently, security at the event communicated to the attendees that the area Dr. Deb attempted to enter was restricted but she ignored their warnings.
"Pretty simple. They weren't supposed to be going upstairs. As they had to get the models out of the initial run way to go get ready for the next show. Despite being told to wait and security guards asking them to wait they decided to shoot past." Mr. Keyes explained to AllAboutTheTEA.com.
As the argument escalated between Mr. Keyes and Dr. Deb — Braunwyn Windham-Burke rushed over to find Kathy Marino, cohost of OC Fashion Week, and demands answers. Deb informed her daughter that she was assaulted and harassed. Kathy is taken aback and responded, "I think you're making a false accusation." Kelly Dodd, 44, joined the pack and was ready to fight.
"I then go upstairs a few minutes later and they are going absolutely crazy bullying and berating the director [Kathy Marino] of the show." Mr. Keyes tells AllAboutTheTEA.com.
He continues, "I step in to attempt to diffuse the situation and then she goes crazy on me, all over again about grabbing her when I never did."
The most shocking development from the spectacle was Dr. Deb allegedly called Mr. Keyes a racial slur in the heat of the argument.
"Walking away, I hear a racial slur. She called me a n*gger." Mr. Keyes explains to AllAboutTheTEA.com. "But according to her, I'm just saying that for attention." 
On October 24, Dr. Deb denied the allegation when responding to a fan on Instagram asking if the rumors are true, "Of course not! It's all recorded everything I say is recorded. That guy is looking for his 5 min of fame." Deb responded. 
Stay Connected With All About The Tea: Twitter Ι Instagram Ι YouTube Ι Facebook Ι Send Us Tips