Braynwyn Windham-Burke is Spilling Tea!
Real Housewives of Orange County rookie Braynwyn Windham-Burke's appeared on Watch What Happens Live Tuesday night and dished on Emily Simpson's marriage.
As fans know, season 14 of The Real Housewives of Orange County has documented the couple's rocky relationship. Shane Simpson was completely checked out of his marriage, while his wife shamelessly groveled for his affection.
"I think Emily and Shane have an arrangement and that works for me. They're good parents. I think they're a great family. His family's amazing and they both kind of get something out of it. Every marriage is different and we can't decide what works for them as opposed to what works for us," Braunwyn Windham-Burke said on Watch What Happens Live with Andy Cohen this week.
EXCLUSIVE: Bravo Orders Kelly Dodd Into Anger Management After 'Violent' & 'Unhinged' Spa Outburst!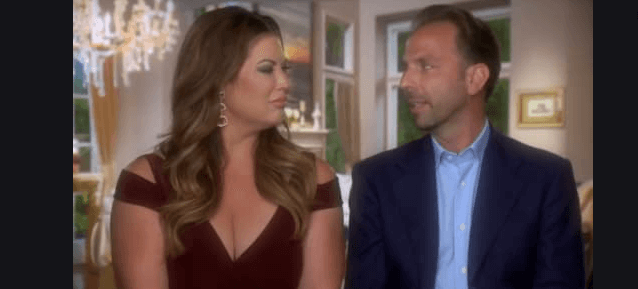 Braynwyn Windham-Burke also shared her thoughts on Emily Simpson's personality and describes her as uptight and withdrawn from the ladies. 
"I mean, I think Emily is [the biggest prude]," she told a caller. "She's the one that says 'I'm only gonna have one glass.' We hang out on the show. We're a cast but we're also friends. And we always go out afterwards and there's usually one person that doesn't join us."
As AllAboutTheTEA.com reported, EmilySimpson's crumbling marriage to Shane Simpson portrayed on The Real Housewives of Orange County was just the tip of the iceberg in the couple's  marriage.
"Emily and Shane are pretty much roommates. They live separate lives, under one roof." A ROCK SOLID source shared with AllAboutTheTEA.com. "They haven't had sex in over a year and sleep in separate bedrooms most of the time."
"What you saw on the show was nothing compared to their relationship in real life. They barely speak unless it's about the kids." A family source shared with AllAboutTheTEA.com."
"Emily is suffering in silence and feels trapped in the marriage." The source explained.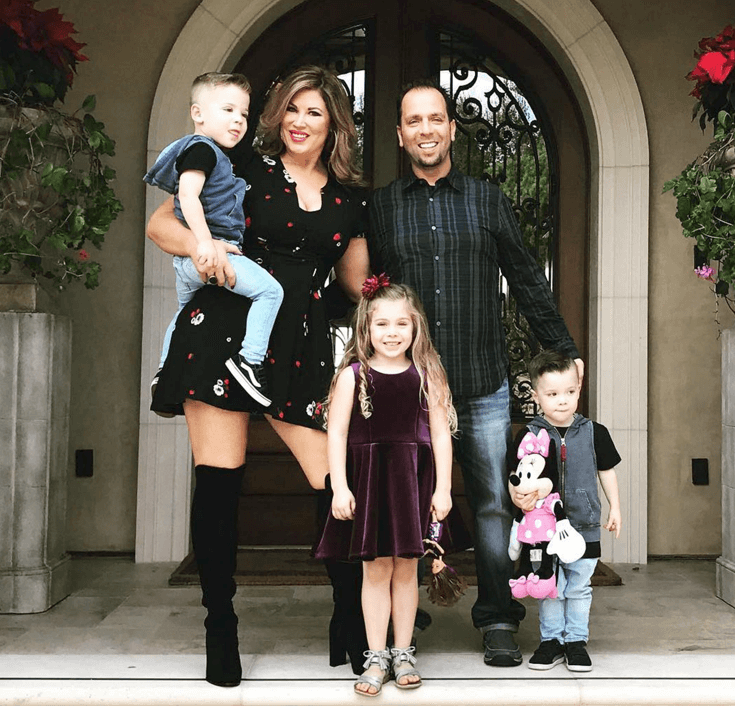 Despite her marriage woes — The Real Housewives of Orange County star has no plans to divorcve because Shane's family allegedly bank rolls the couple's lifestyle. 
"Shane doesn't work and Emily barely does outside of the show…she does not work much as an attorney." A source explained to AllAboutTheTEA.com. "Shane's family pays for their house, cars and gives him an allowance."The source continued: "Shane's father sold a big company years ago and that's where the family's money comes from. Without financial support from his family, Emily and Shane would be in the poor house."
EXCLUSIVE: Emily Simpson's Nightmare Marriage Exposed & The Real Reason She's Stuck With Shane!
Previously, Emily Simpson spoke about her marriage to Shane on Watch What Happens Live — teasing that viewers don't always get to see his softer side.
"Yeah, I mean, I think he's a dick. Like, he's a jerk. He's being a dick. I get it," she said earlier this month. "I'm not trying to make excuses for him, but I see a side of him that other people don't get to see, so I think that's what makes up for it. Like, I know it sounds awful, but then I'm the one who goes home with him at night when we're alone and he says nice things and gives me cards and writes nice things to me."
The Real Housewives of Orange County airs on Bravo Tuesdays at 9 p.m. ET.
"Like" us on Facebook  "Follow" us on Twitter and on Instagram