Married To Medicine
Heavenly Kimes Confesses Mariah Huq Does NOT Use Drugs & Admits 'Anger' Made Her Cosign Quad's Cocaine Allegations!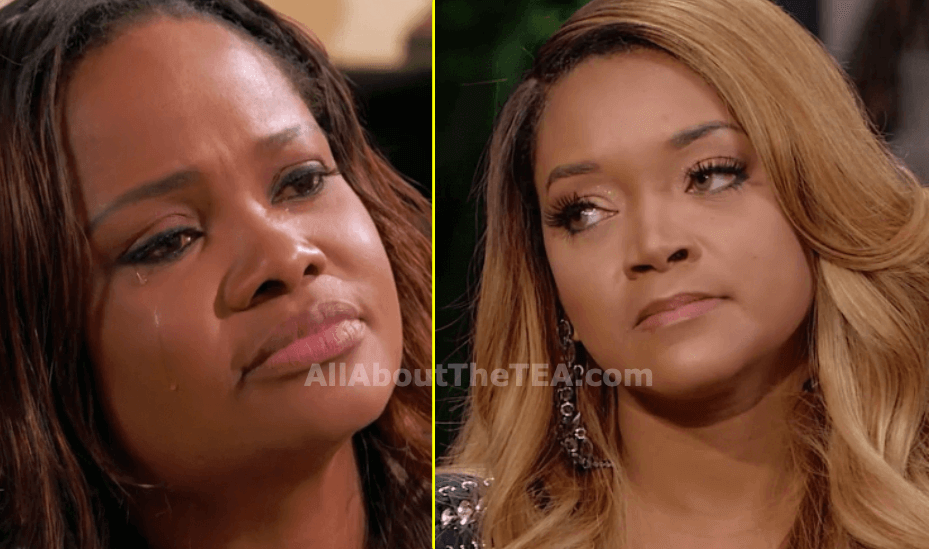 Mariah Huq Does NOT Use Drugs!
On the latest episode of Married To Medicine, Dr. Jackie Walters hosted a "friendship revival" trip to Savannah, Georgia with all the ladies.
The trip begins harmless then drama erupts when Mariah Huq calls out the group for perpetuating Quad Webb-Lunceford's cocaine allegations against her. During a bus ride, Mariah gets emotional because the allegations are 100% false — a total fabrication of Quad Webb-Lunceford.
The mom of two has never done cocaine a day in her life and is disappointed that the other ladies have not come to her defense. She also took extensive drug tests that prove she has never used drugs dating back 10 years.
EXCLUSIVE: Quad Webb-Lunceford Cheated on Husband with Mariah Huq's Brother-In-Law & Got Her Ass Kicked!
But despite Mariah Huq proving she's been drug-free for years, Quad doubled down on the allegations with Heavenly Kimes backing her up, "I believe her," Heavenly shouted in response to the drug allegations against Mariah.
However, Heavenly Kimes did an about-face after Sunday's episode aired that showed Toya Bush-Harris accompanying Mariah to take a drug test and the results were negative.  On Monday, the dentist tweeted, "Let me be clear!!.. I've never seen anyone do drugs !… I don't think anyone does drugs. ….I just think some people lie about other things! #married2med #TeamDaddy."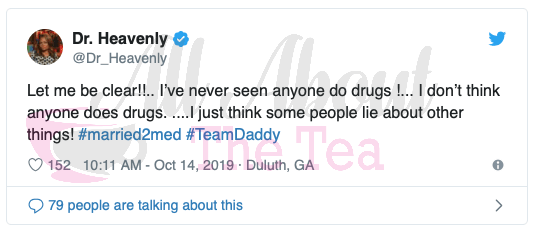 Heavenly admitted that her response on the bus was driven by her personal vendetta with Mariah, "I was angry and misspoke … I thought about it. I don't know what's true or not."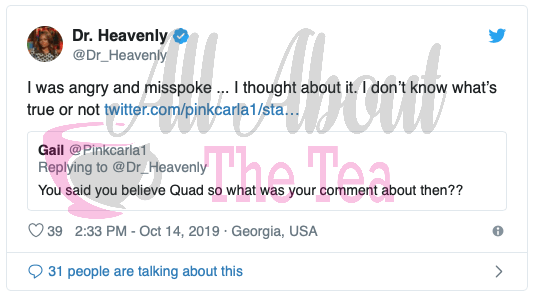 Share your thoughts on Heavenly Kimes new stance on the Mariah Huq drug allegations. Sound off below!
Don't miss Mariah Huq and the Married to Medicine crew on Sunday nights, at 9:00 pm ET, on Bravo. 
"Like" us on Facebook  "Follow" us on Twitter and on Instagram