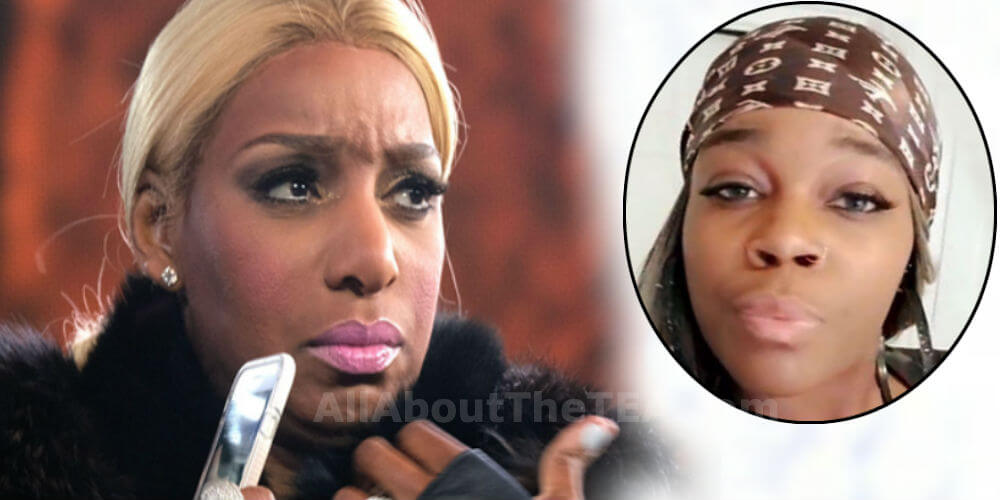 NeNe Leakes son's alleged baby mama Symone Davis is putting their family business on blast again! 
Bryson Bryant's baby mama claims that NeNe Leakes son is a deadbeat dad, who refuses to financially support their son, Blaze Kai Davis — and a broke drug addict.
READ ALSO: NeNe Leakes Being Shakedown For Money By Bryson Bryant's Baby Mama Over Secret Grandson!
Symone Davis, 28, took to Instagram this week to post a photo of Bryson, 30, asleep on her coach, along with a blistering caption. "Let me tell y'all somethin about this bucket head bitch that's laid out on my (old) couch." She begins her post.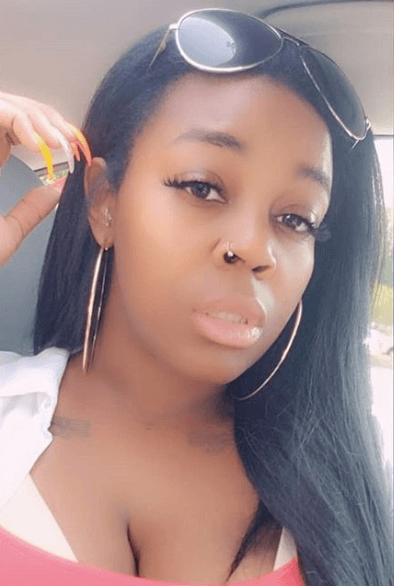 She continues, "He wana make amends with me & be cool (as y'all seen throughout this year) but still continued to do dumb shit. Idc about what he does as long as he takes care of our son! Anywho. He goes on to tell me he wants to do TV with me bc he knows my personality & attitude will make good tv plus he wants to look like a bum getting out of a Lamborghini. Well BITCH YOU GOT THE BUM PART DOWN TO A T!"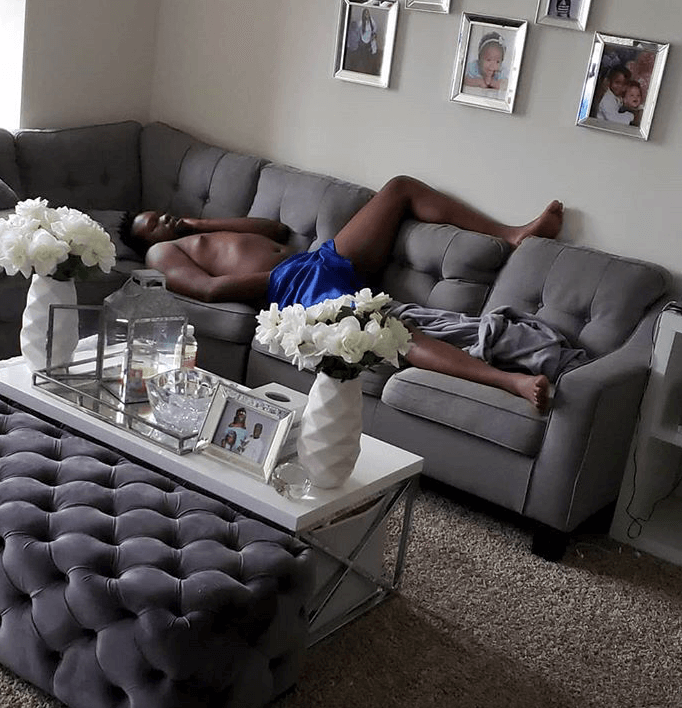 Symone Davis goes onto discuss Bryson's alleged drug use and neglect of the couple's two-year-old, Blaze.
"Then I get messages from all type of bitches saying they seen him doing cocaine & in motels. So I say nvm to doing anything with him. Now here we are another year & Blaze bday comes. He told everyone he was coming to Blaze party…did he show, NOPE! Did he call to tell Bk Happy Birthday, NOPE! But days later calls me asking when am I ovulating so we have another child. The mf ain't bought a sock, diaper, pull up, bottle, happy meal, nothing for Blaze. Yet is always asking me for money or to order him a pizza bc he's hungry." She wrote.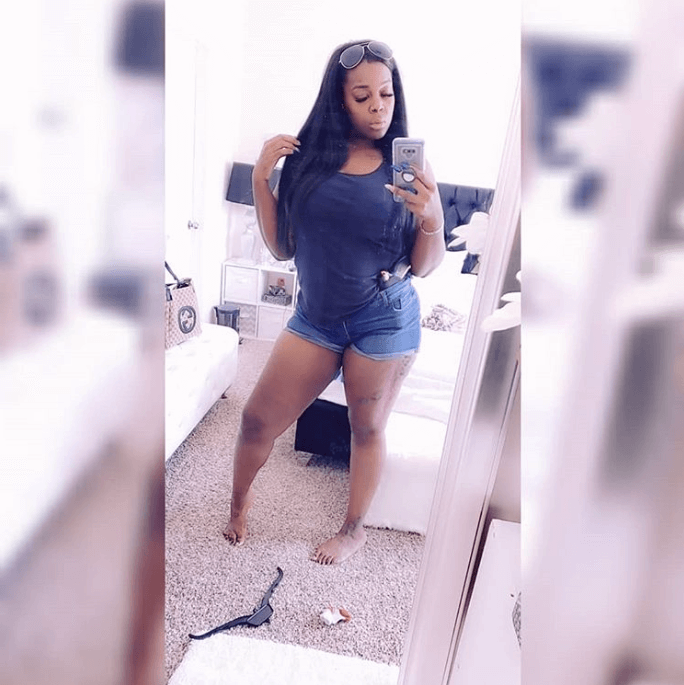 The disgruntle interior designer pulls Bryson's famous mom, Real Housewives of Atlanta star, NeNe Leakes into the drama.
"He won't get a penny from me…LINNETHIA JOHNSON-LEAKES, please get yo over grown son. Although he's living with his dad, I know & understand why Nene will NOT allow him to live with her nor be on The Housewives of Atlanta. 30 years old and a BUM! (There's so much more) Sorry but I'm DONE tryna help his ass. In the voice of the cast [[THE DOOR IS CLOSED??]] BRYSON RASHARD BRYANT?#symonedavis #bricebryant#neneleakes #grown #sad #help#children #imdone #reality #realitytv"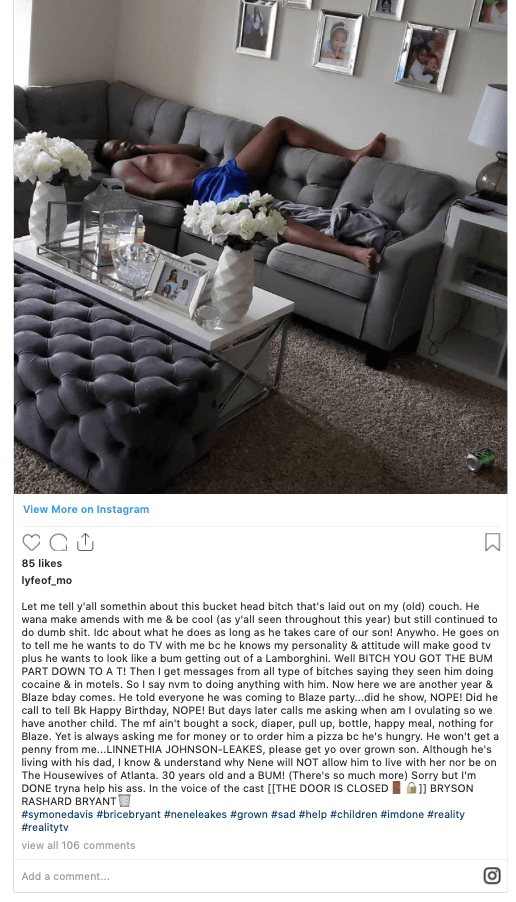 Symone Davis claims she had a fling with Bryson that produced a baby boy. The little boy is 2-years-old — and according to the mom, the Real Housewives of Atlanta grandmother won't acknowledge her alleged grandson.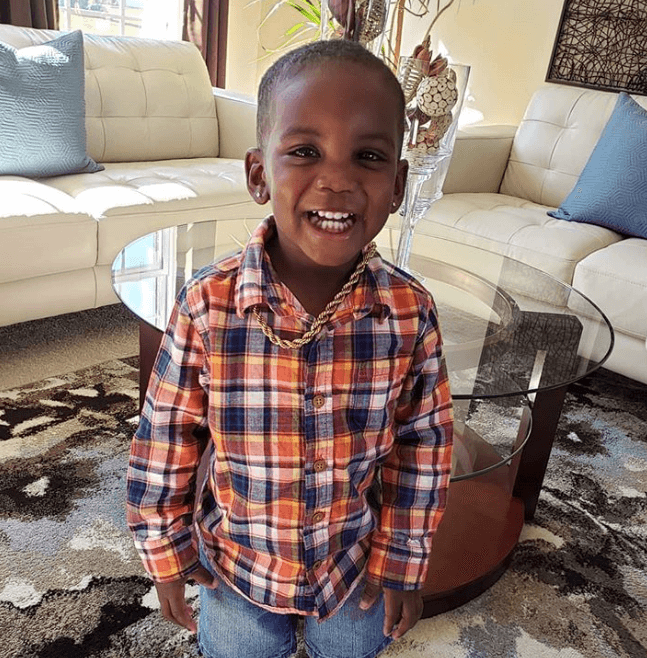 Back in October 2018, Symone dragged NeNe Leakes for not financially supporting her supposed grand baby.
"Nene needs to humble herself," Symone Davis posted on social media. "She didn't come from money, and now that she has some, she's so full of herself. I would love for her to have a relationship with her grandson, but I think it's past that. She's mean and she's not happy."
NeNe Leakes does proudly claim Bryson Bryant's older children.
Stay Connected With All About The Tea: Twitter Ι Instagram Ι YouTube