Real Housewives of Beverly Hills
Kathy Hilton Confirms Tension Still Exists With Kyle Richards & Mauricio Umansky Despite Him Saying 'The Families Have Made Up'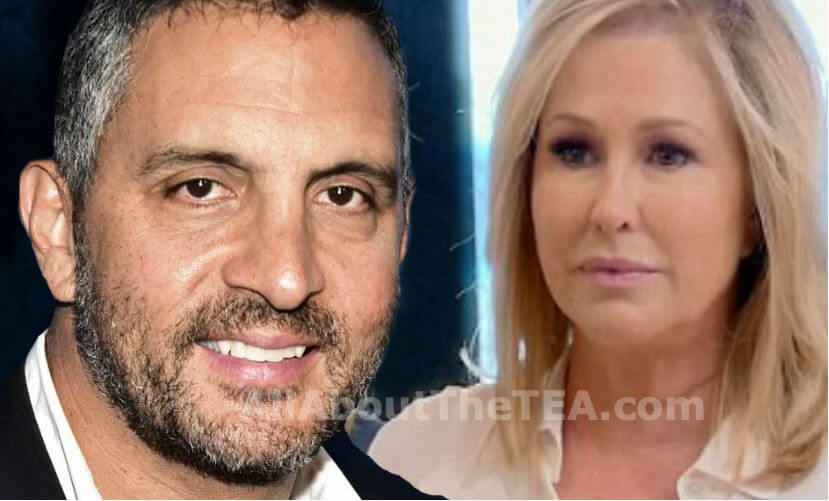 Mauricio Umansky Caught In A Lie?
Earlier this week, Mauricio Umansky addressed the long-standing family feud with his brother-in-law Rick Hilton, and the bumpy road between sisters, Kyle Richards and Kathy Hilton.
The real estate mogul revealed that things are currently in a good place and the feud is over within the family. 
"We're good. We've made up, we're family. The families have made up. We've been good for over a year. We were definitely in a fight for a while. And it was real. But the families have made up and it was fantastic." Mauricio told Inman magazine. 
However, Kathy Hilton made a shocking reveal in All About The Tea's Instagram comment section on Sunday. Kathy Hilton "liked" a scathing comment that contradicts Mauricio Umansky's assertion that the Umansky-Richards-Hilton family discord was dead. The comment states, "Now the truth why @kimrichards11 and @kathyhilton are not so chummy with @kylerichards18," — alluding that she and younger sister, Kim Richards, are not currently  'chummy' with sister Kyle. Press play below to view comment.
Mauricio Umansky claimed that the families have been in a good place for over a year during his interview with Inman.
"We've been good for solidly over a year." Mauricio tells the reporter. "At the end of the day, time heals everything. Eventually when you put family together for different events — Christmas, Thanksgiving, a birthday party — time eventually heals it. And I think that's what happened with us. And thank God."
In early 2018, ahead of the premiere of American Woman, Kyle revealed that while she and Kim were on good terms, the same couldn't be said of her relationship with Kathy Hilton, who seemed to have some issues with the fictional series loosely based on their mom's life as a single mom in the '70s.
As reported, issues between Mauricio Umansky and Rick Hilton have caused the rift in the family. Specifically between his wife, Kyle Richards, and her sister, Kathy Hilton, who is married to Rick Hilton. Mauricio worked for Rick Hilton for many years and left under shady circumstances to start a competitive real estate firm. Rumors swirled about Mauricio's departure for years. 
Did Mauricio Umansky lie about the status of the family reconciliation? Share your thoughts below!
"Like" us on Facebook  "Follow" us on Twitter and on Instagram