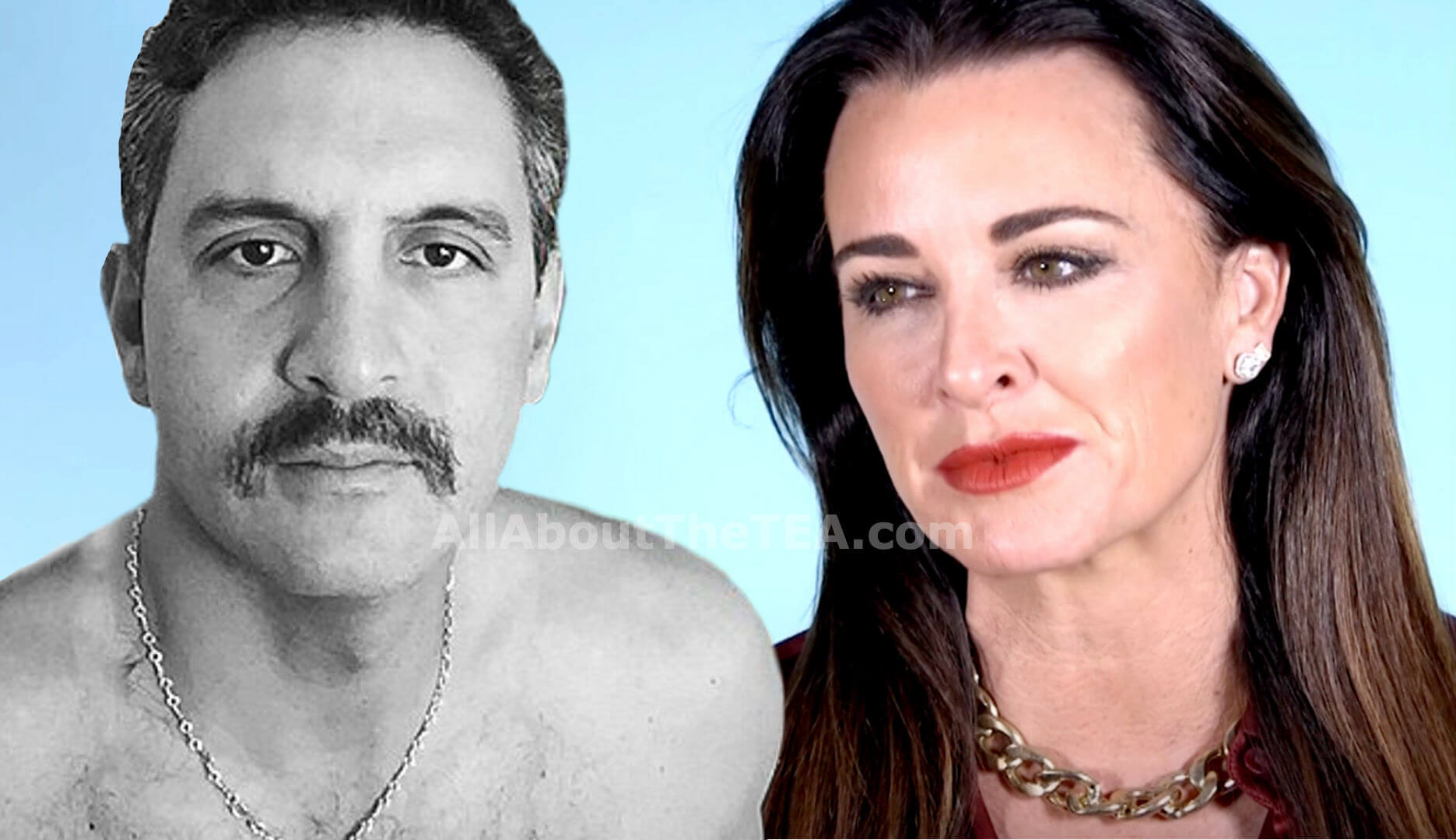 Mauricio Umansky  is finally addressing the mass exodus of his workforce, scandalous lawsuits, and the beef with his brother-in-law Rick Hilton.
As reported, 15% of Mauricio Umansky's company, The Agency's top-ranking employees have resigned since 2018 and joined various competitors including, Hilton & Hyland. Ironically, Hilton & Hyland is owned by Mauricio Umansky's brother-in-law and arch-enemy, Rick Hilton. 
In an interview with Inman magazine, Mauricio Umansky shrugs his shoulders in response to 45 members of his staff quitting — roughly 15% of his labor pool.
"Look, we're not immune to losing agents. We're not immune to the Compass lure of money. We've lost some good agents. Out of the 45 agents that we've lost, I think we've probably lost six good ones. Okay. The other 40, quite frankly — and I don't like to talk bad about people — but I don't give a shit about. They actually opened up space for us to be able to bring in those 110."
Mauricio Umansky justifies the loss with a mathematical equation — explaining that the company hired 155 new agents during the same timeframe that the 45 agents left — which would give them a net gain of 110.
"One of the things that's being completely misreported is that people keep talking about how we've lost 45 agents. But what is not being spoken about is how we've gained 155 agents in the last 12 months, and we have a net gain of 110."
He added, "And ever since we lost all these people, we have done four out of the top six sales in Los Angeles in the last six months: $120 million, 75 million, $72 million, $68 million. And we're less than 1 percent of the population of agents."
In regards to the lawsuit making headlines involving the vice president of Equatorial Guinea and the Agency, Mauricio Umansky claims that he'll be vindicated once his side is told. 
"There are two sides to every story. Mine has yet to be told. It'll be told soon and it is not affecting anybody at The Agency. It's not affecting our daily business, it's not affecting our operations. I don't know one agent who has left The Agency over that lawsuit. If I had to do it again in hindsight, I would do it the same way I did it last time. I wouldn't change a thing."
The Agency also provided the outlet with a statement from Mauricio on the lawsuit, which states that "one day my side will be told and I am very confident we will be vindicated."
READ ALSO: Top-Ranking Employees Quit Mauricio Umansky's Real Estate Firm To Work With Competitor Kathy Hilton Husband's Company 
The lawsuit was brought by Sweetwater Malibu LLC, which is run by Teodoro Mangue. According to court documents. Sweetwater Malibu LLC accuses Mauricio and The Agency of violating duties as a real estate broker and fraud.
According to the seller, Mauricio Umansky did not inform Sweetwater Malibu LLC of much higher offers that were made prior to the sale of the mansion. Mauricio also hid the fact that he partnered with the buyer to purchase the property. One year later, Mauricio sold the home for $69.9 million, at a profit of $37 million. He also allegedly never disclosed he had partnered with the buyer to purchase the property. 
Aside from Mauricio's legal drama, issues with his brother-in-law Rick Hilton have caused a serious rift in his family. Specifically between his wife, Kyle Richards, and her sister, Kathy Hilton, who is married to Rick Hilton. Mauricio worked for Rick Hilton for many years then left abruptly to start a competitive real estate firm. Rumors swirled that Mauricio left under shady circumstances. 
Mauricio Umansky addressed the current status of his relationship with Rick Hilton.
"We're good. We've made up, we're family. The families have made up. We've been good for over a year. We were definitely in a fight for a while. And it was real. But the families have made up and it was fantastic. We've been good for solidly over a year." Mauricio tells the reporter. "At the end of the day, time heals everything. Eventually when you put family together for different events — Christmas, Thanksgiving, a birthday party — time eventually heals it. And I think that's what happened with us. And thank God."
The Real Housewives of Beverly Hills is currently filming it's 10th season.
"Like" us on Facebook  "Follow" us on Twitter and on Instagram