The cast of the Real Housewives of Atlanta are currently in Greece for their annual cast trip and the ladies have already confronted Kenya Moore about her abrupt split from Marc Daly.
The ladies embarked on their cast trip, just five days after Marc Daly announced his split from Kenya Moore, and the couple's online fight.
The ladies accused Kenya Moore of being "fake" about her split from Marc Daly, an insider spilled the tea to Radar Online.
"Kenya is in the hot seat about what is really happening with Marc," the insider snitched to Radar.
"The ladies are confused about why things went south so fast. They don't know what is real and
what is fake with Kenya." The source continued.
NeNe Leakes Knows Kenya's Fake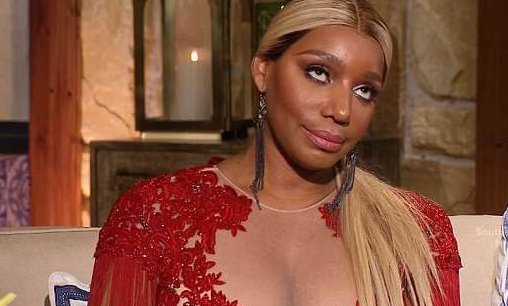 According to the source, NeNe Leakes was main one grilling the former Miss USA — but Cynthia Bailey and Kandi Burruss had Kenya's back.
The End of The Marriage
On September 16, the reality diva and Marc Daly fought on their way to the Tamron Hall Show. In the video below, she explains that Marc was upset with her for posting a photo of him with no shirt on and their daughter on Instagram.
"Mr. Daly was not happy with me for posting a semi-nude picture of himself sleeping with the baby the other day,"
she tells her followers watching the video.
Then Marc chimed in, 'Not happy at all about that picture. Not happy… without my permission," he says with a grimace
on his face.
"He said it was without his permission. I said, "Report me to Instagram," Kenya smugly brushed him off.
"See what I have to live with?" A frustrated Marc responded.
"Kenya has been all about Marc and the baby, even though he only filmed with her a few times,"
the source told Radar. "Everyone thinks she needs to tell the truth about what happened and why
they split up so quickly."
Press play to watch below.
On September 19, Marc Daly provided People with a statement about his split from Kenya Moore, "I have come to the difficult decision to separate from Kenya at this time. Our daughter has two parents that love her very much and in her best interests, this situation should remain as private as possible. I cherish our family's good times together and will continue to co-parent in a loving way. Rumors, innuendo or false accusations only serve to hurt our family and will be addressed through counsel as the law permits. Please respect our privacy during this challenging period."
The Writings On the Wall
As AllAboutTheTEA.com reported weeks ago — the couple's marriage was in major crisis and their 'happy marriage' facade was a farce.
"Kenya has been all about Marc and the baby, even though he only filmed with her a few times,"
the source told Radar. "Everyone thinks she needs to tell the truth about what happened and why
they split up so quickly."
Apparently, Marc Daly's breaking point came when Kenya Moore told him the RHOA producers wanted them to renew their wedding vows on camera.
"That made him feel like the marriage was made for TV and made him mad," the source confessed.
"He felt like he had to film to please her."
Marc Daly's Double Life
AllAboutTheTEA.com spilled the tea about Marc Daly's double life in New York City with another woman.
"Kenya and Marc have been fighting since after they got married." A source tells AllAboutTheTEA.com.
"Marc has always been distant from Kenya and she assumed it was because he lived in Brooklyn
but found out that he's been seeing another woman that he has kids with."
The source continues, "Marc has been seeing this woman for years and loves her very much. He hooked
up with Kenya because she was so willing to pay for everything and helped him get out of debt and
pay his bills." The ROCK SOLID source tells AllAboutTheTEA.com.
"Kenya is too much drama for Marc. After filming that tv show, he [Marc] was done with her. He did not
want to do the show but Kenya demanded that he help her get back on tv." The source dished to
AllAboutTheTEA.com.
Kenya Moore spoke out on the split after Marc gave his statement to People.
"It is with profound sadness that I regret to inform my fans that I am divorcing my husband Marc Daly," Moore said in a statement to ET. "Due to recent and ongoing circumstances, I can no longer continue in the marriage. My sole concern and focus is and will always be my daughter, Brooklyn, my miracle baby. She was made in love and true commitment. I ask for our privacy to be respected moving forward."
The couple married in June 2017, and welcomed their first child, daughter Brooklyn Doris Daly, on Nov. 4, 2018.
"Like" us on Facebook  "Follow" us on Twitter and on Instagram