90 Day Fiance
'90 Day Fiance' Evelin Villegas Caught Cheating on Corey Rathgeber & He Blocks Her On Social Media!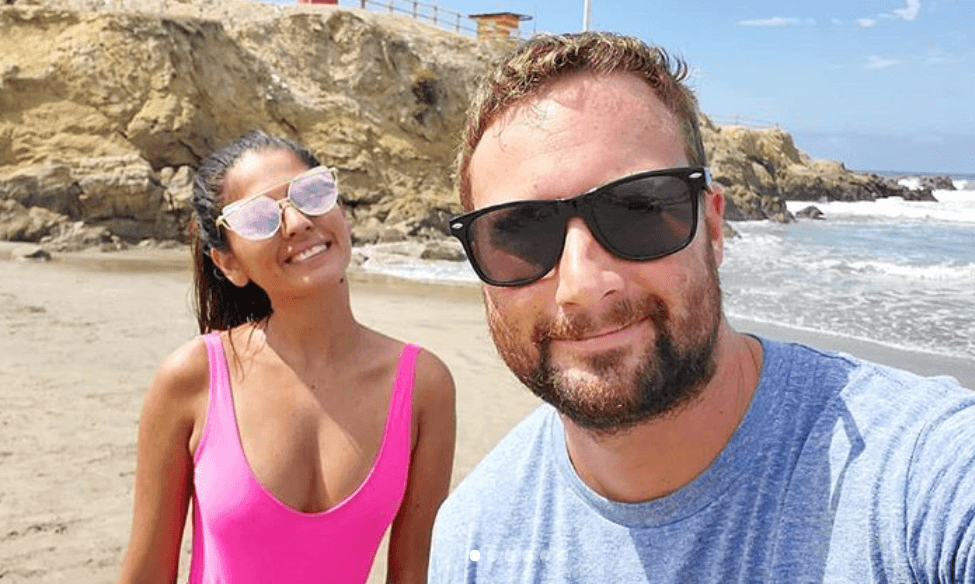 90 Day Fiance: The Other Way couple Evelin Villegas and Corey Rathgeber have called it quits after Evelin was caught fooling around on Corey in a leak from the series.
The couple's relationship was far from perfect on the TLC reality series, with Evelin not appearing too vested in the relationship. She made this very clear when Corey Rathgeber arrived in Ecuador and Evelin Villegas refused to pick him up at the airport.
RELATED: Jenny Slatten Knew Sumit Was Married — The Couple Scammed '90 Day Fiance: The Other Way' Fans!
"You're a big man, and you can come all the way here," she said on the show before adding that she hoped to see him doing things on his own and "convince" her to marry him. She also had expectations for him to learn Spanish, connect to her family and essentially audition to be her husband within the 90 days.
Apparently, Evelin Villegas was filmed discussing a night with her ex-boyfriend while Corey and her were on a brief break. But Corey claims he mixed up timelines and reportedly did not take the info well and suffered a filmed meltdown. TLC reportedly had him sign a "mental health waiver" before showing him the video, leading to him have a breakdown on set requiring consultation with an on-site psychiatrist.
Corey Rathgeber addressed the cheating drama on social media.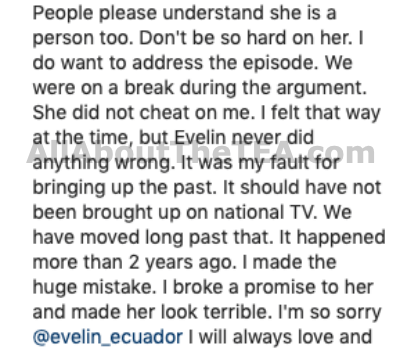 Read Corey's full statement below.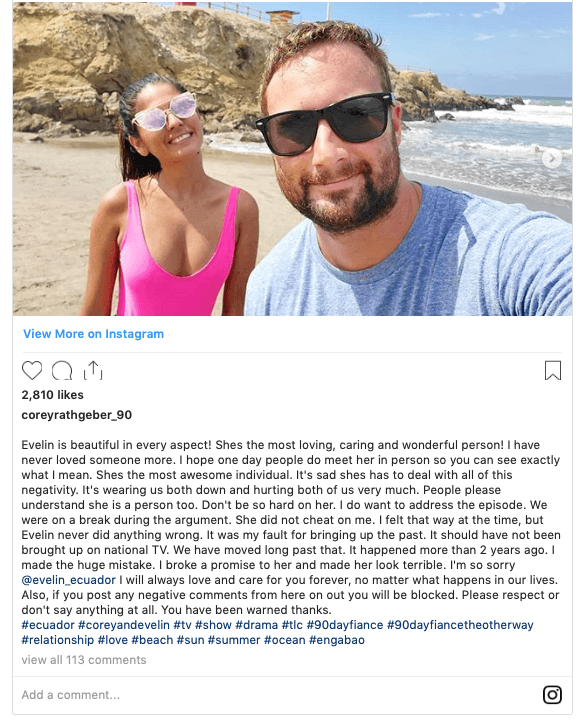 Since then, Corey has returned home and made his feelings known on his birthday by allegedly blocking Villegas on social media and cutting ties. Evelin spilled the beans on social media. Press play below to watch.
As fans know, Evelin Villegas has been banned from the USA for three years over prior tourist visa violations so she won't appear in person at the Tell-All. 
90 Day Fiance: The Other Way airs on TLC Mondays at 9 p.m. ET.
"Like" us on Facebook  "Follow" us on Twitter and on Instagram