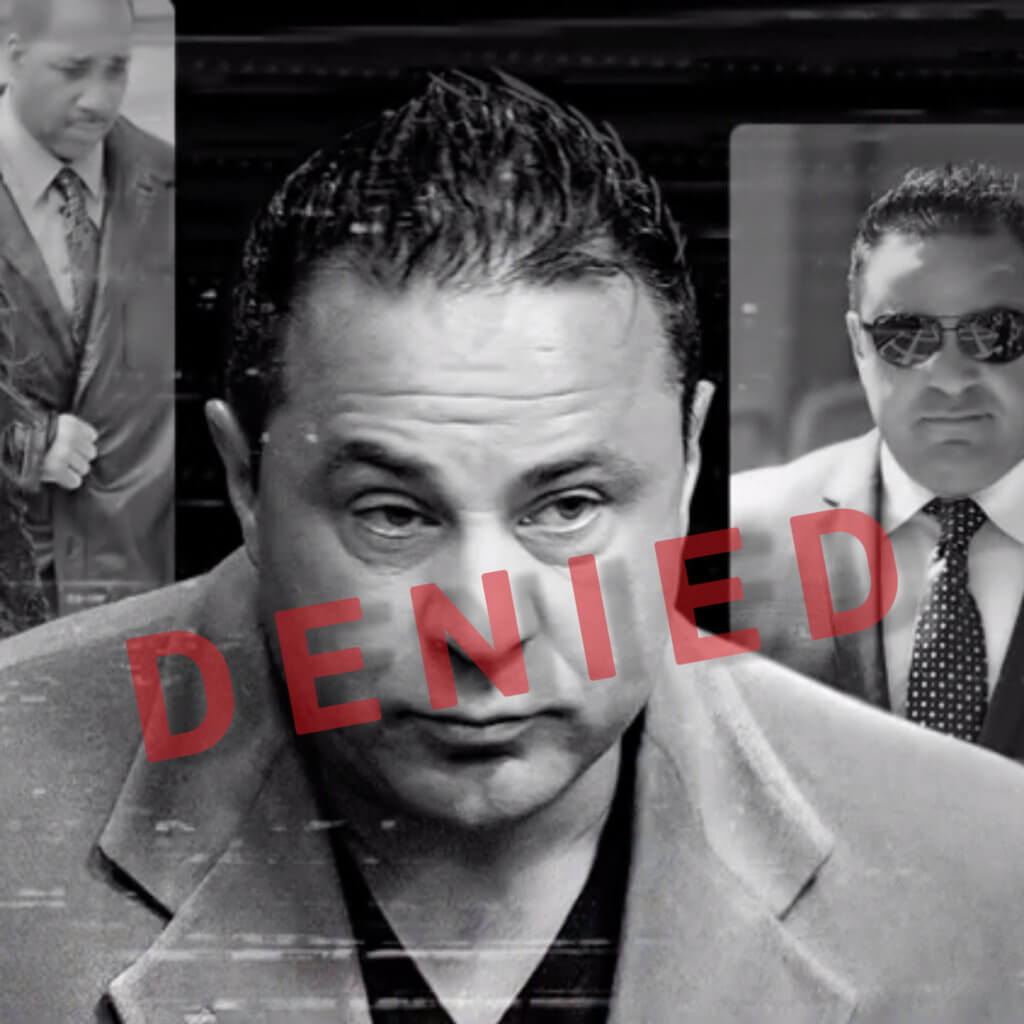 Joe Giudice's request for an extension of time to file a brief in his appeal was denied.
On August 14th, Assistant Attorney General for the Civil Division Joseph H. Hunt submitted a 40 page rebuttal ordering demanding the felon be deported from the United States to his native Italy. Teresa's husband filed for an extension to submit a reply to the Assistant Attorney General and on September 12, the Third Circuit Court shut down his extension request. He must file his response by October 15.
Joe Giudice's legal team initially did not file the correct paperwork, and was in danger of having his entire case thrown out. However, he soon resubmitted the documents, and was considered in "compliance" on September 3.
Joe Giudice, 49, was ordered removed by an immigration judge on October 10, 2018. He filed an appeal to the decision but was denied on April 11, 2019, by the Executive Office of Immigration — which holds as the highest level crime in the U.S.
As reported on September 11, Joe's mother, his brother, aunts, uncles and cousins all attended his immigration court hearing. This court proceeding would determine if the Real Housewives of New Jersey star could be released from an ICE Detention center while he awaits a decision on his deportation appeal.  
Joe's family gave his wife, Teresa Giudice a collective side-eye and did not speak to her but Teresa returned the favor and did not speak to Joe's ailing mother, Filomena Giudice, or his brother, Peter.
And Joe's mother Filomena cried throughout the hearing and shouted, "We just want him home!!!" Causing a major disruption in the court session.
As reported, Joe's family is pissed off with the reality diva's non-chalant attitude towards her husband's deportation crisis and constant partying.
Teresa Giudice revealed on The Real Housewives of New Jersey Season 9 reunion that she's divorcing her husband after he's deported.
"Like" us on Facebook "Follow" us on Twitter and on Instagram