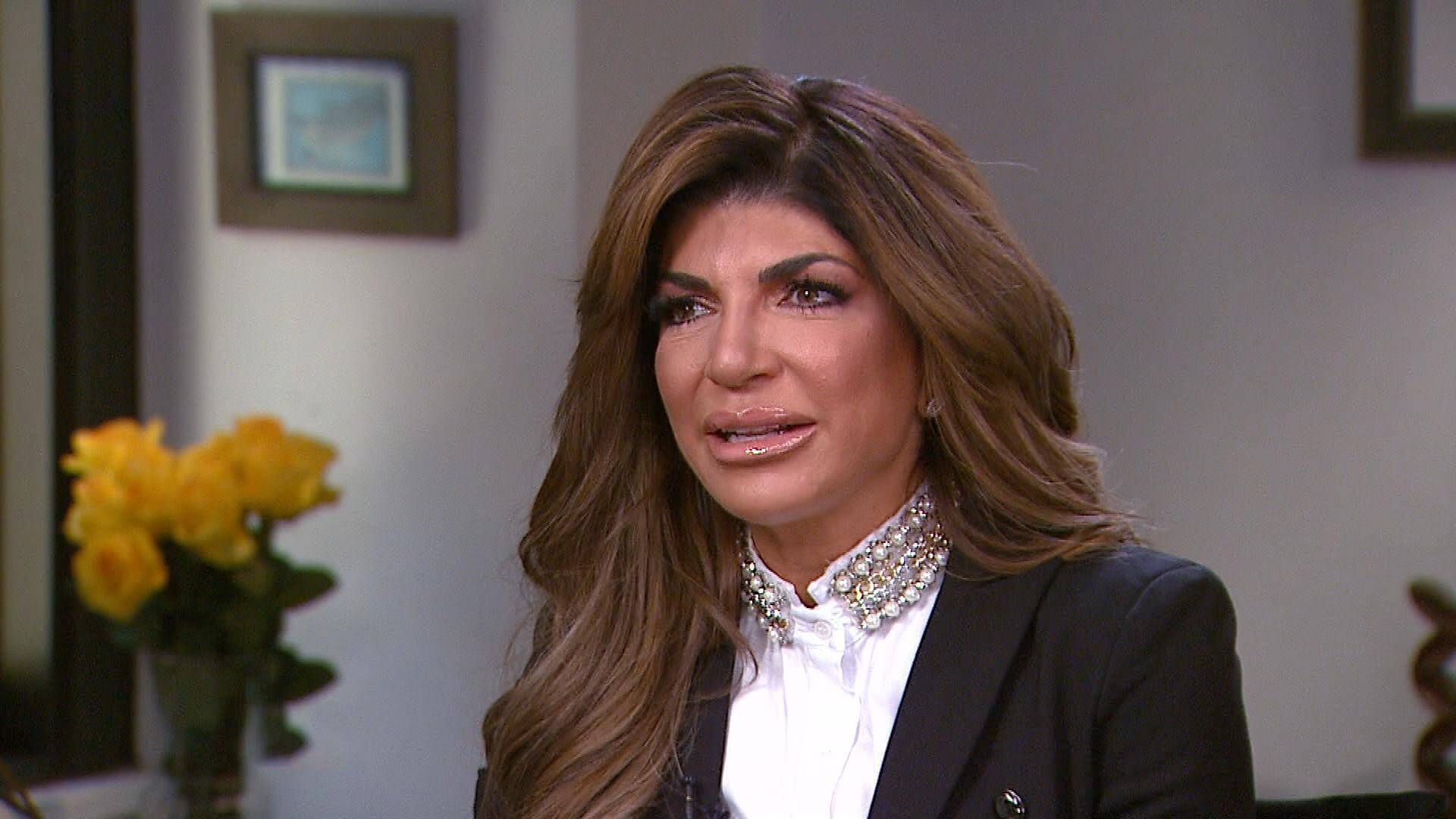 Joe Giudice appeared in court on Wednesday and had the support of his large extended family.
On September 11, Joe's mother, his brother, aunts, uncles and cousins all attended his immigration court hearing. This court proceeding would determine if the Real Housewives of New Jersey star could be released from an ICE Detention center while he awaits a decision on his deportation appeal.  
According to a report by Radar Online, Joe's family gave his wife, Teresa Giudice a collective side-eye and did not speak to her but Teresa returned the favor and did not speak to Joe's ailing mother, Filomena Giudice, or his brother, Peter.
"Teresa arrived separately from Joe's family and "kept to herself," an onlooker told Radar.
As reported, Joe's family is pissed off with the reality diva's non-chalant attitude towards her husband's deportation crisis and constant partying.
RELATED: Joe Giudice's Family RIPS Teresa Giudice For Partying In Greece Ringless During His Deportation Crisis!
Joe Giudice has been detained at ICE's Clinton County Correctional Facility in McElhattan, Pennsylvania for the past six months and wasting away, according to a source.
"He lost so much weight, about 80 pounds," the onlooker said. "He looked sickly, and sad."
During the hearing, Joe's attorney presented a defense for his client based on the Guerrero-Sanchez case — citing a federal court ruled individuals detained for more than 180 days are entitled to a bond hearing. The lawyer argued that since he's been in ICE custody since March, he is eligible for release. 
Joe's attorney argued for supervised release, and promised his client's total cooperation with ICE.
"He just wants to be here with his wife, brother and family," he said. "Law enforcement will be monitoring him, plus the media will be following his every move. So I disagree he is a flight risk."
The prosecutor disagreed and argued that Joe's a convicted felon and should not be eligible.
"Given his sentence, 41 months in prison, two years of supervised release that led him to immigration custody, he is a flight risk and a danger to society," the prosecutor said. "He has numerous interactions with police. He has a family here and there is reason to believe that he won't turn himself in to ICE custody if he is ordered deported."
Joe's mother Filomena cried throughout the hearing and shouted, "We just want him home!!!" Causing a major disruption in the court session.
Joe Giudice and his mother Filomena
The judge will issue a ruling on the case via letter.
On March 14 2019, Joe Giudice was released from federal prison in Allenwood, Pennsylvania and immediately transferred directly to an immigration detention center in Pennsylvania.
Following Joe Giudice's departure from the United States, he will be permanently forbidden to lawfully reenter the U.S. again. Giudice won't be allowed to visit his wife and four daughters in America, but they can certainly visit him in Italy.
RELATED: Joe Giudice's Family In Italy Preparing For His Deportation From America!
As reported, Teresa Giudice revealed on The Real Housewives of New Jersey Season 9 reunion that she's divorcing her husband after he's deported.
If he's denied bond, Joe will request to be deported immediately, reports Radar Online.
"It's been horrible, and he doesn't want to rot away [in detainment] any longer. The moment he is denied, he said he will pull his appeal and get ready to go to Italy," the source said.
Share your thoughts on Joe Giudice's deportation dilemma in the comment section below!
"Like" us on Facebook  "Follow" us on Twitter and on Instagram