Real Housewives of Potomac
'RHOP' RECAP: Karen Huger & Ashley Darby Fight Over Michael Darby's Sexual Assault Charges In Cayman Islands!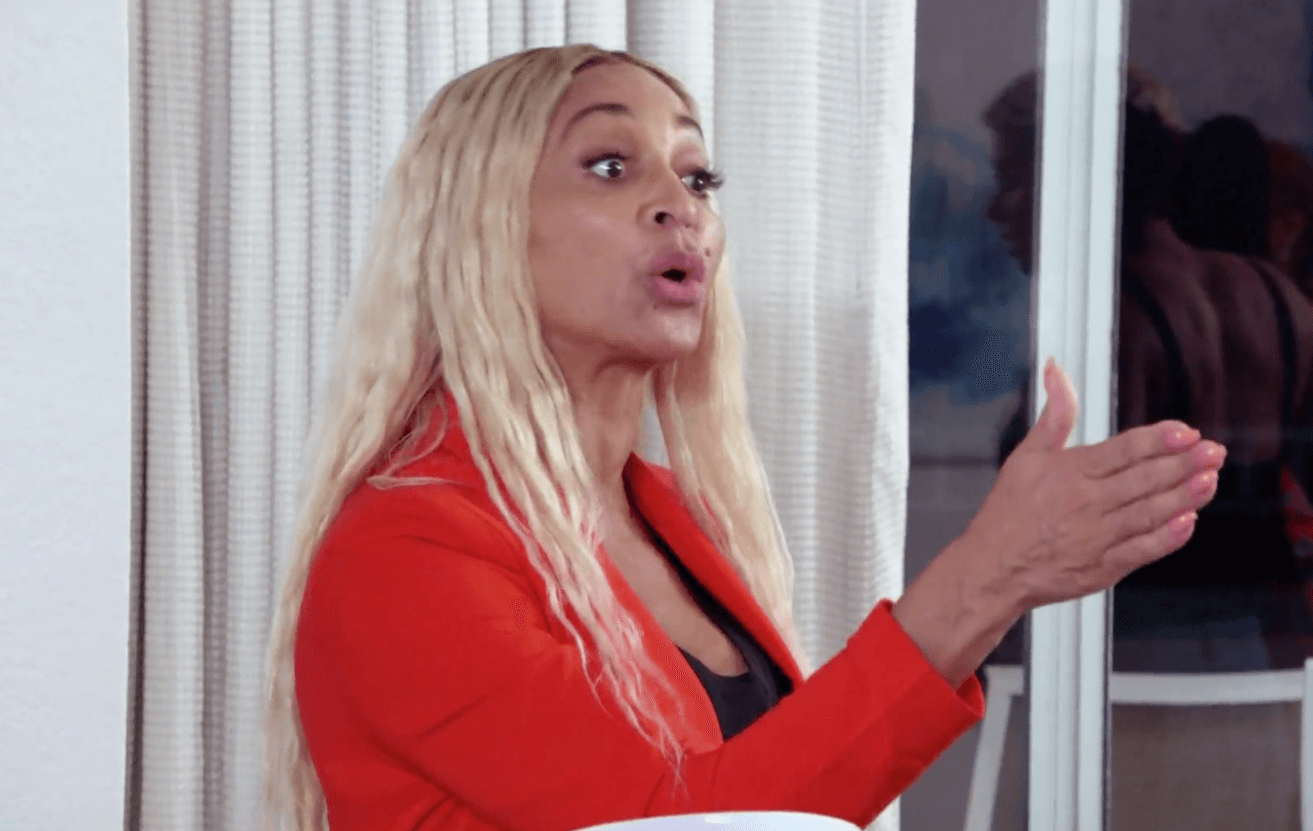 Michael Darby was "completely exonerated" after police dropped sexual assault charges due to insufficient evidence, but Karen Huger has doubts about his innocence.
On Sunday's episode, the Grand Dame of Potomac and Ashley Darby  got into a heated war or words in the Cayman Islands. 
'RHOP' Fans Drag Candiace Dillard For Calling Ashley Darby A Roach That 'Laid On Her Back' For Money & A Racial Slur On the Same Day She Gave Birth!
"I had my opinions and I told you that I needed him to be vindicated. And dismissal is not a vindication," Huger, 56, told Ashley, during a cast trip to the Cayman Islands. "His charges were dismissed, it didn't make him innocent … I needed him to be proven guilty or innocent."
"You need to understand what I'm asking, because of what I've been through," added Huger, who previously said she was raped as a college student. "I have my personal feelings … I'm not here to lynch your husband … It's not a personal attack and I am not aiming to hurt you. … [But] there is a lingering question over Michael's innocence or guilt."
RHOP cameraman, Orville Palmer claimed Michael groped him in September 2018, while filming a scene in the basement of costar, Monique Samuels's home. Though the charges were dropped in October due to insufficient evidence, many of Ashley's costars believe the Australian businessman is guilty — due to his past history of groping men and his questionable sexuality. 
Charges of felony assault as well as misdemeanor improper sexual contact against Michael, 60, were dismissed by a Montgomery County court in October due to insufficient evidence.
Michael later admitted, during in an interview on Fox-5 D.C., that he had "bumped into the cameraman" whom he presumed was Palmer. "He said, 'Don't do that,' and I said, 'I'm sorry' and I moved on," Michael recalled. "It was instantaneous."
It's Michael's own admission of contact that has Karen Huger uncertain of his innocence. 
"Your husband took to Fox-5. He said that there was contact," Huger told Ashley during the trip. "And I'm sorry, contact without consent along the way is questionable."
"Dismissal is not innocent or guilt. It's just dismissal," Huger told audiences. "The fact that contact happened and it ended up at this level of severity with charges is beyond me that something didn't happen."
Ashley, 31, quickly sprung into defense mode — going hard against Karen.
"He has been vindicated," Ashley said. "Karen, do you understand how any of this stuff works? Do you understand the court of law in any capacity? … He has been cleared according to the court of law."
But Karen held her ground and went toe-to-toe with Ashley. "I like Ashley. I separate Michael and Ashley. But I'm not going to back down on that," Huger said. "He is not innocent!"
Their intense shouting match was broken up by the other ladies and after collecting themselves they readdressed the topic later that evening. 
"I have to be transparent. I don't want to start a friendship with you without you knowing how I felt about that particular incidence in your life. Now you know. But my position was to never hurt you," Karen told Ashley. "I'm Team Ashley. I just want to be very clear. This is not an attack, this is a support of you. And I want you to understand that my concern is for you. I do know emotionally you have been through hell and I'm not here to kick you."
Karen then went on to point out to Ashley how often times rapists aren't convicted for their crimes, a reason she said she was so upset but ultimately apologized. 
"I'm apologizing to you right now, Ashley," Huger said. "And I hope you receive this. It's going to take a while for us to move in the right direction. Do I see that? Yes. Did I say what I needed to say in order for us to be in an honest place with you? Yes, I did. Could the delivery have been better? Yes, it could have. And for that, I regret that."
Whose side are you on Karen Huger or Ashley Darby ?
The Real Housewives of Potomac airs Sunday nights, on Bravo, at 8:00 p.m. ET.
"Like" us on Facebook  "Follow" us on Twitter and on Instagram