'RHOP' Fans Drag Candiace Dillard For Calling Ashley Darby A Roach That 'Laid On Her Back' For Money & A Racial Slur On the Same Day She Gave Birth!
Candiace Dillard and Ashley Darby's nasty feud has spilled over to social media and has fans fired up!
The Real Housewives of Potomac star took their beef to an all-time low when she hurled insults at fellow co-star, Ashley Darby, on the same day she gave birth — and fans reacted harshly.
Candiace first crossed the line when she referred to Ashley as "bed wench" on social media. Bed wench is a racist term that refers to a slave woman whose job was to sleep in their slave master's bed, keeping it 'warm' so that when the slave-master was ready to have sex with them, they would be readily available.
"I would LOVE for you to pop me with that forever 21 bag you bought with your concubine allowance so I can bust you upside your raggedy head for provoking me. I HAVE TIME, BED WENCH. #RHOP." Candiace tweeted on July 7.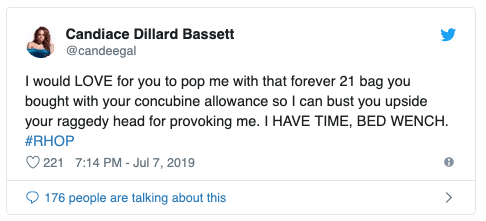 In a second tweet, Candiace hurled more derogatory insults at Ashley: "WHERE IS YOUR INCOME, ROACH??? You laid on your back to get the two dollars you DO get. I BEEN had jobs while you turn tricks to pay YOUR MAMA's rent. Don't. Come. For. Me. You won't win. #RHOP." the reality diva posted on July 7.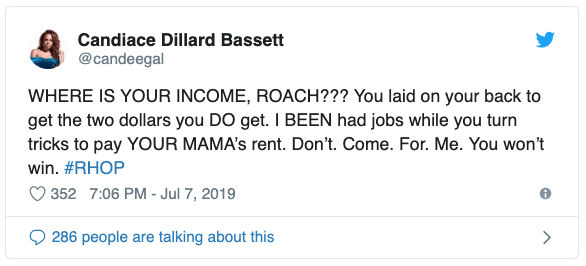 Many fans responded to Candiace's post with critical remarks.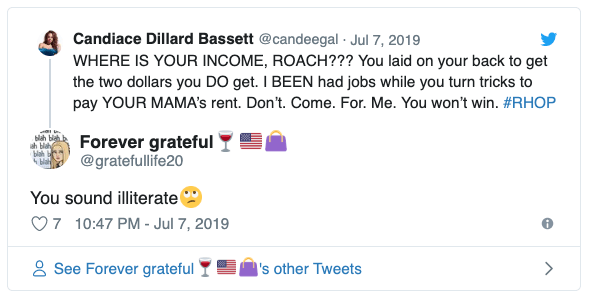 One fan pointed out that Ashley just had a baby and urged the reality diva to show some decency — but Candiace was smugly dismissive.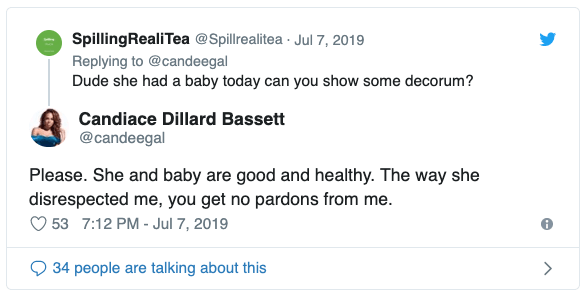 Another fan remarked that Ashley is financially secure from her husband (laying on her back) — while Candiace depends on her mother, Dorothy, for monetary support.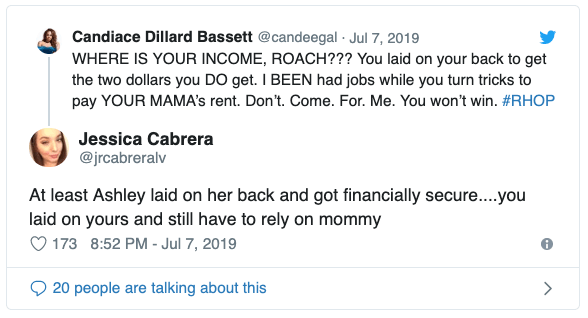 Numerous RHOP fans made note of Candiace's own messy financial quagmire — living under her mother's roof while her mom funds her lifestyle. 
How Their Beef Started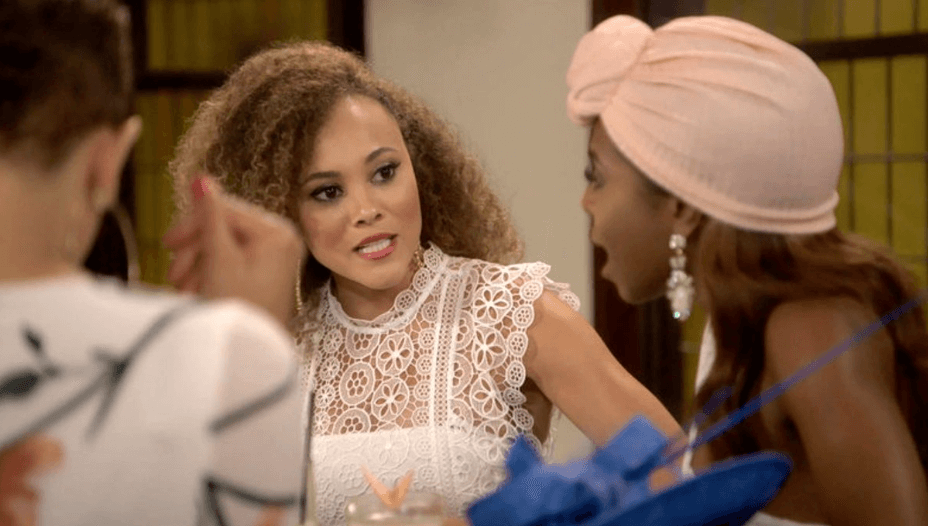 Tension between Candiace Dillard and Ashley Darby erupted during a New Orleans cast trip — Candiace accused the new mom of not really wanting to get pregnant because of her hard partying and claimed that Ashley faked her miscarriage. "If Ashley was really serious about having her baby then she would be saying, 'No, I don't want anything to drink 'cause I'm trying to get pregnant,'" Candiace said during a talking head confessional.
Ashley Darby Gives Birth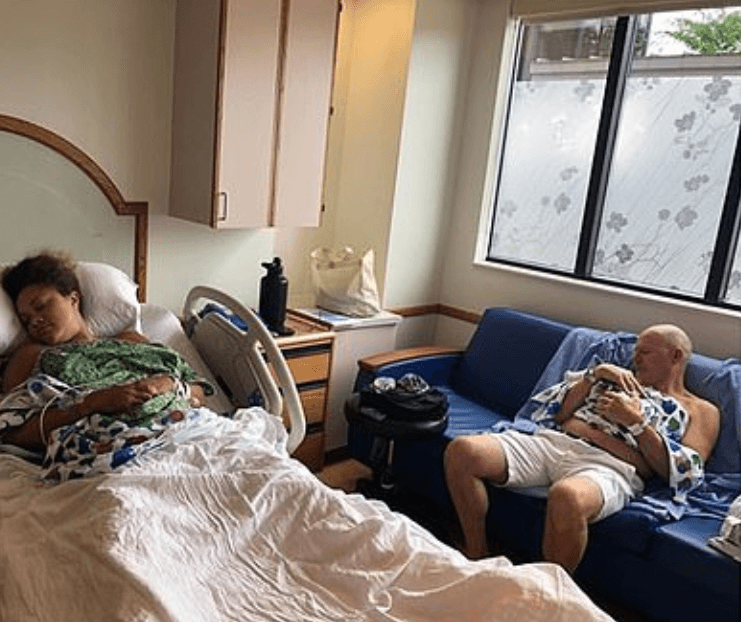 Ashley welcomed her son into the world on Sunday, July 7, 2019. The Real Housewives of Potomac star, 31, gave birth to her first child with husband, Michael Darby, by her side.
Knife Wielding Blowout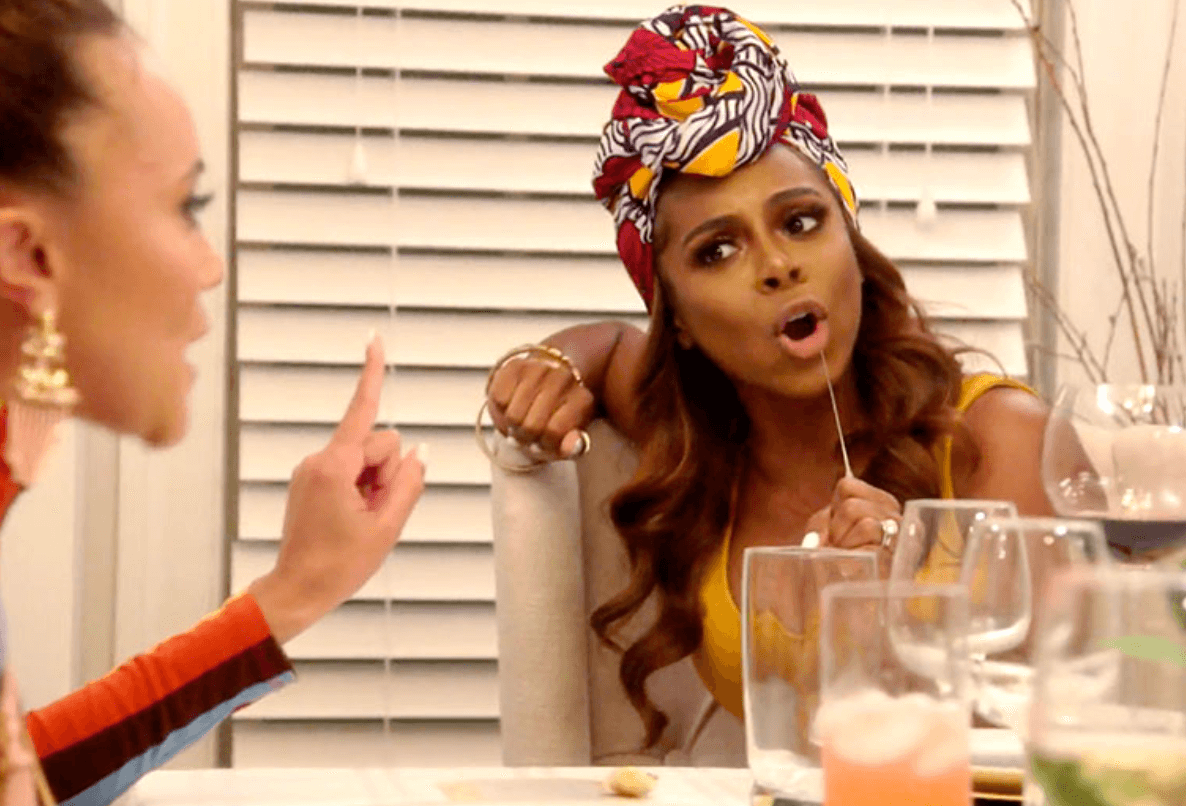 During a recent episode, their fight turned ugly after Candiace accused Ashley of disrespecting her mother, Dorothy. The fight ended with Candiace waving a knife in Ashley's face and screaming for her to "get the f*ck out" of her house.
Candiace and Her Mother's Relationship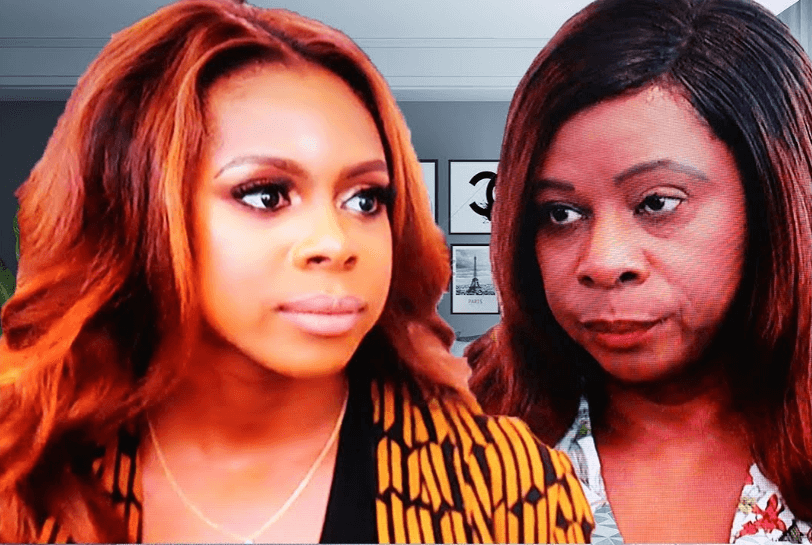 Candiace Dillard's mom, Dorothy, seems to control many aspects of life — she pays a large chunk of her daughter's bills, financed her wedding, and even controlled the guest list. When Candiace told her mother she was inviting her half-brother, Michael to her wedding, Dorothy really let her daughter know how she felt. Then it was revealed in a therapy session that Dorothy hit Candiace upside the head with her purse during a heated argument. Mom has very little respect for her married daughter freeloading off her dime.
Candiace's History of Hitting Below The Belt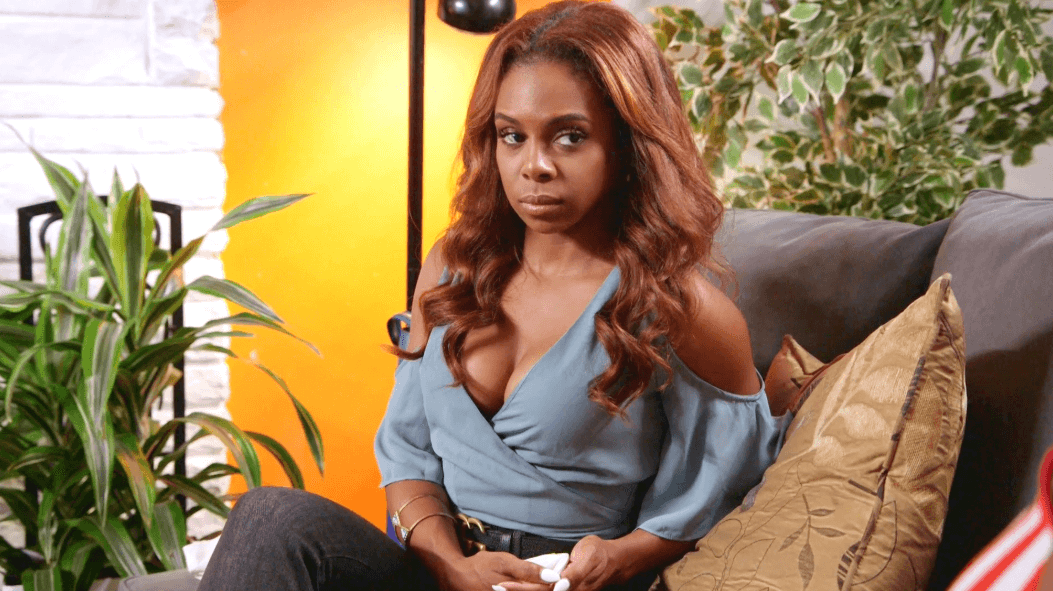 As previously reported, during Candiace's rookie season the pageant princess' social media attacks raised eyebrows. Candiace played an eager to please, altar-bound newbie during her first Bravo run — but in real-time, the blushing bride regularly spewed venom at contrary fans. Candiace's comebacks often hit below the belt — and she crossed the line in one fan interaction by insulting an infant, which caused a major uproar among fans.
Tell us what you think. Was Candiace Dillard's attack on new mom, Ashley Darby, compassionless and inappropiate? Share your thoughts below!
The Real Housewives of Potomac airs Sunday nights, on Bravo, at 8:00 p.m. ET.
Stay Connected With All About The Tea: Twitter Ι Instagram Ι YouTube Ι Facebook Ι Send Us Tips
Avigail is an Entertainment blogger at All About The Tea, who specializes in The Real Housewives of Atlanta and The Real Housewives of Potomac. Avigail has a background in marketing. She's a Brooklynite living in the Bahamas, with a passion for travel, writing, reality TV watching, pop culture and spoken word.