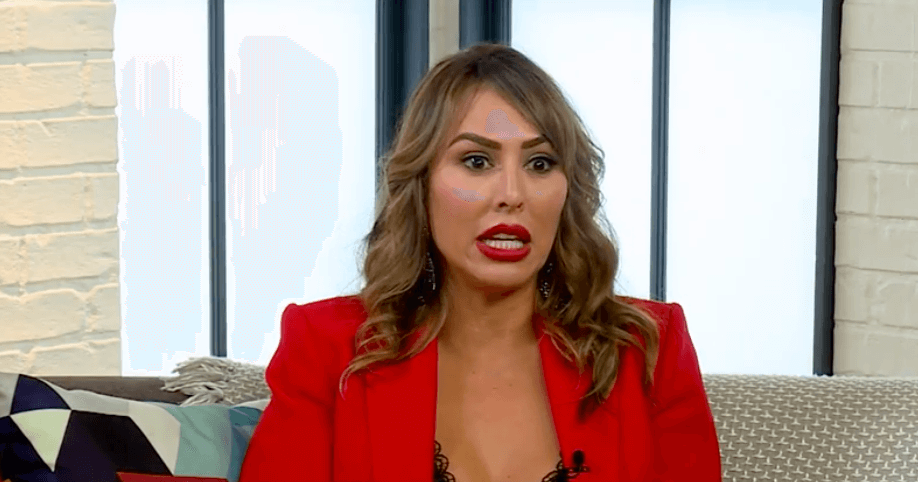 The Real Housewives of Orange County  has kicked off — and Kelly Dodd isn't holding back, as the season begins to unfold.
Kelly Dodd threw shade at her costars while spilling behind the scenes tea during an interview with PEOPLE.
Kelly, 43, claimed that Tamra Judge offered to toss Vicki Gunvalson from her housewarming party — which was featured in last week's episode.
"She [Tamra] kinda like said 'hey, do you want me to throw her out of the house,'" Kelly said, adding that Tamra "really didn't want Vicki there."
EXCLUSIVE: Kelly Dodd's Raunchy S*x Train During A Coked Up Threesome Exposed!
The reality starlet shaded the "tres amigas" narrative shared by Tamra, Vicki and Shannon Beador — and claimed that the alliance was designed to help the trio hang onto their Bravo gigs.
"They're getting older now, so they need to form a bond or a unity because they feel that their jobs are in jeopardy," Kelly commented. "I think they've built this strong alliance to kind of like keep their jobs."
Kelly also dissed Tamra's new stomping grounds and Vicki's longtime neighborhood — Coto de Caza.
"It's in the middle of nowhere," Kelly snarked. "There's nothing to do."
Press play below to watch Kelly's interview.
The troubled reality star also denied a lingering cocaine use rumor — a shot fired by Vicki, during last season's reunion series.
She added that Vicki and Tamra will "come after" her with new rumors, as the season plays out.
"Vicki makes everything up," Kelly said, in her defense. "She said I've done a s*x train…" Press play below to watch .
In June, AllAboutTheTea.com reported that Kelly participated in a "s*x train" during a s*xual tryst with multiple men — while high on cocaine. Read the report here.
Kelly Dodd wrapped her interview by labeling Vicki "a big fat liar."
Whom do you believe?
The Real Housewives of Orange County airs Tuesday nights at 9 pm, ET, on Bravo. 
"Like" us on Facebook  "Follow" us on Twitter and on Instagram