Celebrity News
VIDEO: Honey Boo Boo Pretends to Snort Cocaine After Mama June's Arrest on Drug Charges!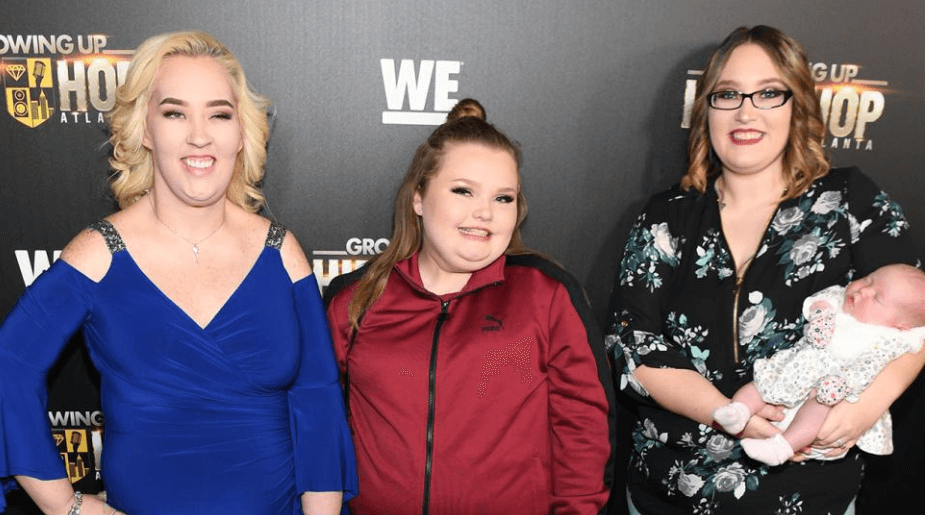 On Thursday, just months after Mama June was arrested for drug possession, Alana Thompson is caught on video fake taking a line of cocaine.
Alana 'Honey Boo Boo' Thompson pretended to snort cocaine on social media, over four months after her mother Mama June Shannon was arrested on drug possession charges.
While answering questions from fans in a Facebook Live video, the 13-year-old reality star could be heard asking somebody off camera, "What is next? Tell me what's f— next right now."
Picking up a plastic knife, Honey Boo Boo, 13, began lining the fake coke up on the table in front of her.
"We're gonna have to cut off the camera really quick because I have to do something," she told the camera, before leaning down to seemingly mimic drug use.
Immediately her older sister, Lauryn "Pumpkin" Shannon, could be heard reprimanding her, "Alana quit f— doing, don't even f— mimic that on f— live" she said. "Don't ever do that again."
"What?" Honey Boo Boo asked.
"What you just f— did. Act like a f— idiot on Live. That's why you don't go f— live on your Instagram," Pumpkin added.
Press play below to watch.
The video comes amid Honey Boo Boo's mother's struggles with drugs and addiction. The family had staged an intervention on the season finale of Mama June: From Not to Hot, to plead with Mama June to get clean.
After convincing the matriarch to get help, the family drove her to a treatment facility in North Carolina. June checked in but checked out "after only 12 hours," the show revealed.
June and Geno Doak were arrested two days later at a gas station in Alabama. According to TMZ, authorities arrived after callers reported two people in a confrontation. June allegedly had crack cocaine and a crack pipe with her when she was arrested, and Doak was charged with third-degree domestic violence, possession of a controlled substance and possession of drug paraphernalia.
RELATED: MAMA JUNE ARRESTED FOR POSSESSION OF CRACK COCAINE, CRACK PIPES, AND DRUG NEEDLES!
The two were seen in photos in the back of a sheriff's truck before being taken to jail.
Honey Boo Boo said on the show that she had bad feelings about her mom leaving the facility. "As soon as Geno got mama from the treatment center, I knew it was over from there. Mama just got charged with a possession of crack cocaine, which is a felony," she said.
The show revealed in the season finale that although Geno Doak was ordered to stay away from June — the two were together in Alabama violating the court order. 
Mama June is awaiting trial and could face several years in jail.
"Like" us on Facebook  "Follow" us on Twitter and on Instagram