RECAP: 'Southern Charm' Tensions Explode After Madison LeCroy Exposes Shep Rose Infected Danni Baird With Chlamydia!
Colorado, cannabis, and Kathryn Dennis having a snit fit. That's where we left off with last week's Southern Charm. Now, it's a fresh morning in the mountains. Don begins the day by looking for his missing girlfriend, Eliza Limehouse. He searches for her in Austen Kroll's room, and finds that Madison spent the night in Austen's bed. Um…awkward.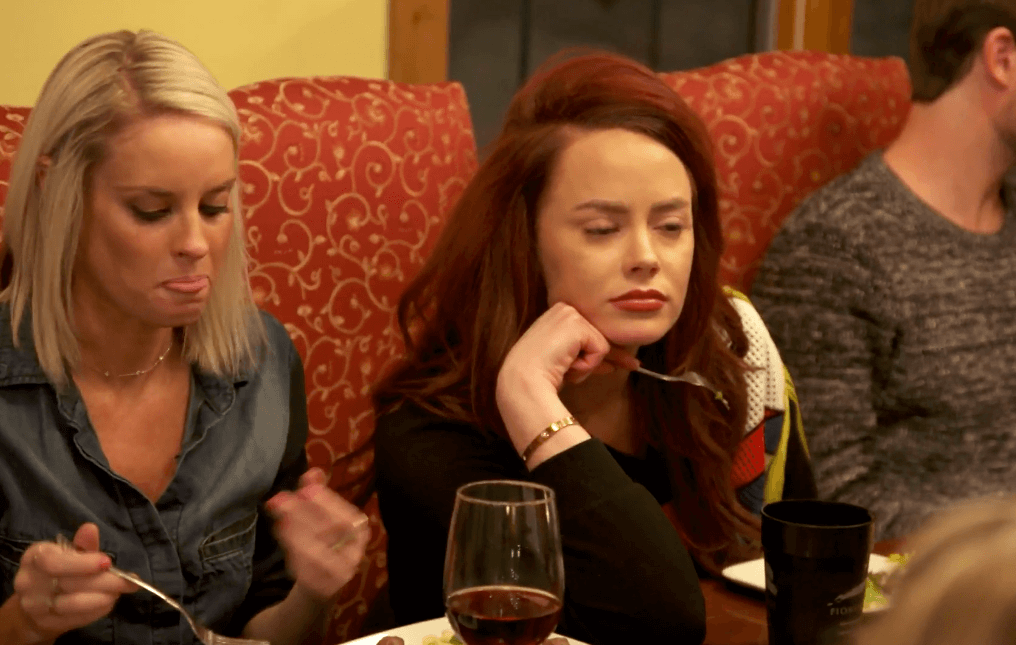 In the kitchen, Chelsea Meisner picks up the trash her roommates left behind (beer cans, bags of chips, and cookie packages littering the counter), while Eliza makes coffee for the troops. When Madison enters, Don says he's glad she and Austen are back together. Slow your roll there, Don. They were merely canoodling. That doesn't mean they're Facebook official.
We get glimpses from last night's stonerfest. Shep Rose showed his nips to everyone and shoved Cheetos in his mouth while mumbling incoherently. Good times!
As Eliza cooks breakfast, Cameran Eubanks stumbles in with her luggage. She's more than ready to head back to Charleston and away from this ship of fools. Finally, Shep shuffles out of his room just as Austen and Madison are smooching. Shep wants to know if they had sex. Nope! But even though they abstained, Shep cannot stand the sight of Madison and Austen together. It like, grosses him out.
Whitney Sudler-Smith, Cam's partner in crime, is also leaving. Craig Conover has a theory. He thinks Whitney is leaving because he doesn't want to face Kathryn, not after denying that he had hot, raunchy, eye-glass wearing sex with her over the summer. So, he's hitting the road before he has to face her.
The gang is headed to the hot springs. Ever the fashion plate, Kathryn hunted and killed a pink muppet in order to wear its fur. Once at the springs, the charmed ones disrobe and hop in. Shep takes a dive in the cold water, while Austen and Madison discuss if their relationship can work in the real world.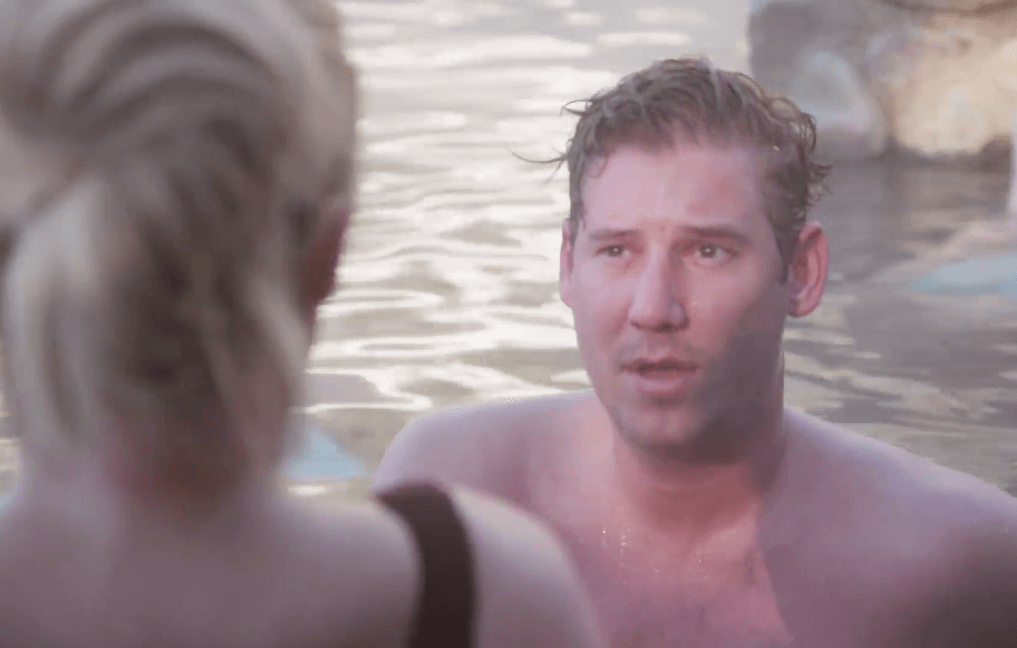 He wants to be exclusive, sort of, and Madison wants it, too. But she's not willing to sit home alone while he goes out and parties, only for him to come over after the bars close for his late-night booty call. Though he cares about Madison, Austen can't give her what she wants. He doesn't want to take on her kid, nor will he quit partying and hooking up with other women. Yeah, that's a problem.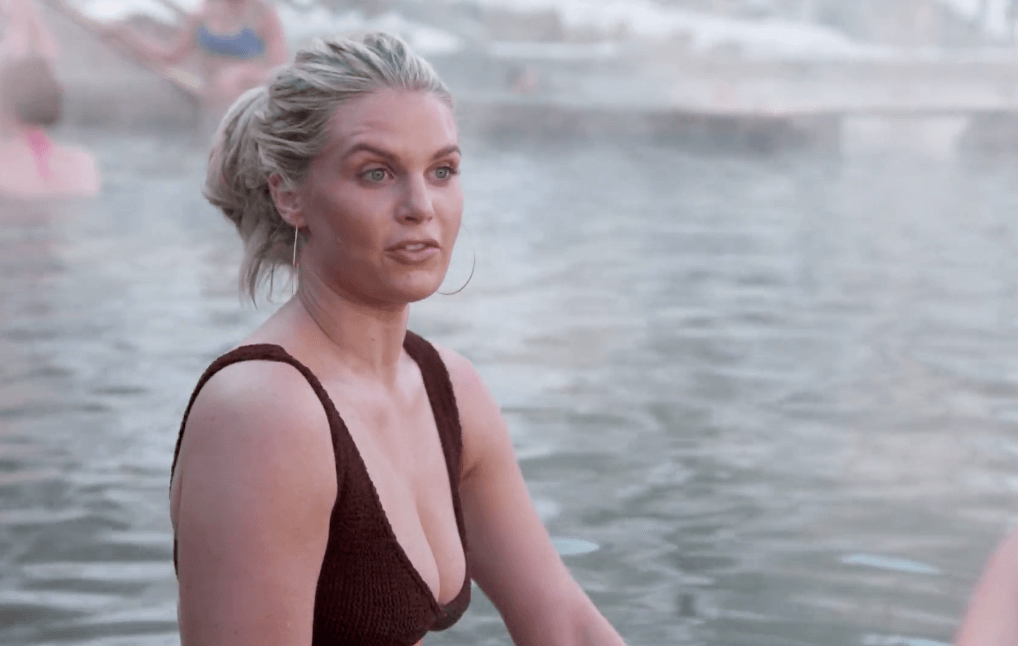 But when Austen talks about Madison with Craig, he tells a different story. Austen complains that Madison just wants him to change. Shouldn't she change, too? Craig thinks Madison is a maneater. Rowr! And Austen asks for Craig to back him up.
Kathryn has a theory of her own: she thinks Austen likes a strong woman who will tell him what to do. I'm not sure if that's true, though, because he lets his male friends and his ex-girlfriend also tell him what to do. Austen is weak-willed, on that everyone can agree.
That evening after everyone is packed and ready to leave, Austen talks to Kathryn and apologizes for planning the cannabis cuisine the night before. Kathryn says she didn't want to ruin everyone's night, but she wishes they'd acknowledge how they trashed her during the worst part of her addiction, but gave stoner Shep a pass for last night's pot-induced shenanigans.
RELATED: Court Records Reveal Kathryn Dennis Addicted To Prescription Meds, Marijuana, Alcohol, and S*x — Got An Abortion In Rehab!
Eventually, Shep parks on the sofa next to Madison and she demands that he make her laugh. After all, she's depressed that Austen can't man up and be in a committed relationship. She blames Shep for pressuring Austen to remain single. Shep denies it and accuses Madison of wanting to keep Austen from going out and having fun. But Madison claps back that Austen's will is like a wet sponge, too porous to hold any convictions of his own. And whose fault is that? Shep's, of course. According to Madison, he has some kind of hold over Austen, and it's ruining their relationship.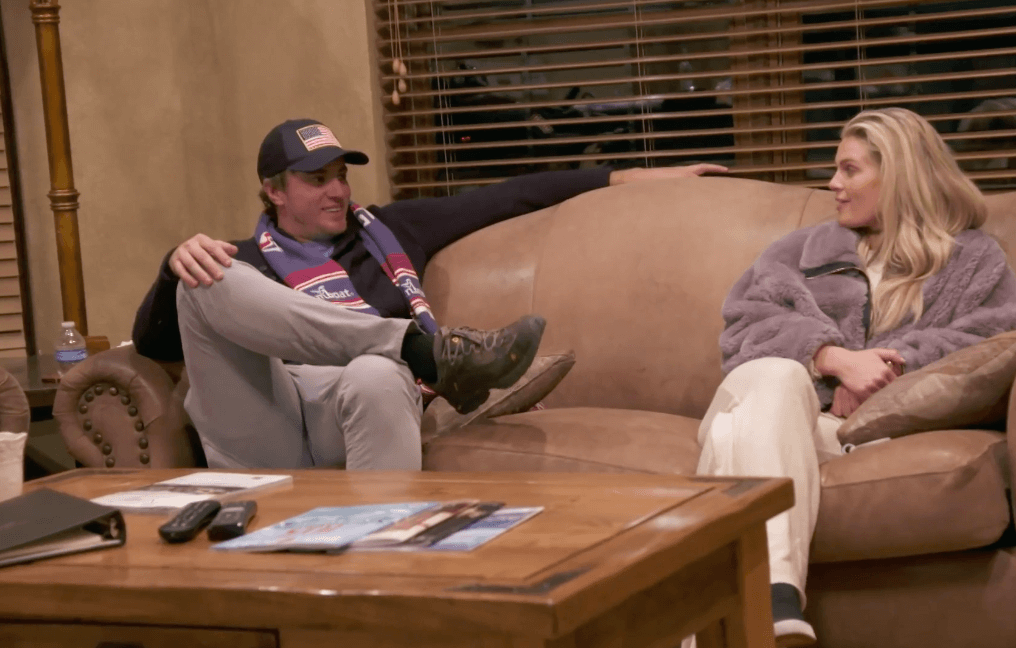 Shep slams Madison, saying he'd beat her in an argument every time. She throws it back at him. She says that all the girls in the group have cried due to Shep's assholery. But when she can't offer up one example, he laughs, saying he only deals in facts. Madison knows one fact about Shep — that he gave Danni chlamydia. Danni appears shocked and says it's a lie. She resents getting dragged into Mads' argument with Shep. But Madison claims Austen told her the whole story, so it must be true.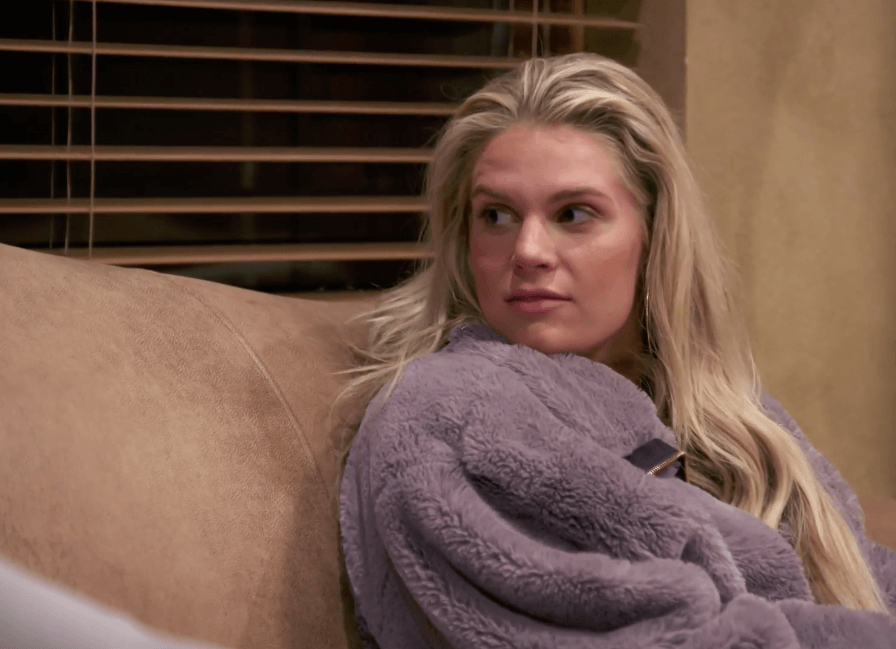 Danni and Shep jump on Madison, claiming she's a tornado of a human being, leaving people hurt in her wake. Angry, Shep hops up and leaves with one parting shot: he tells Madison he could argue her into the ground, and he just did. Bam!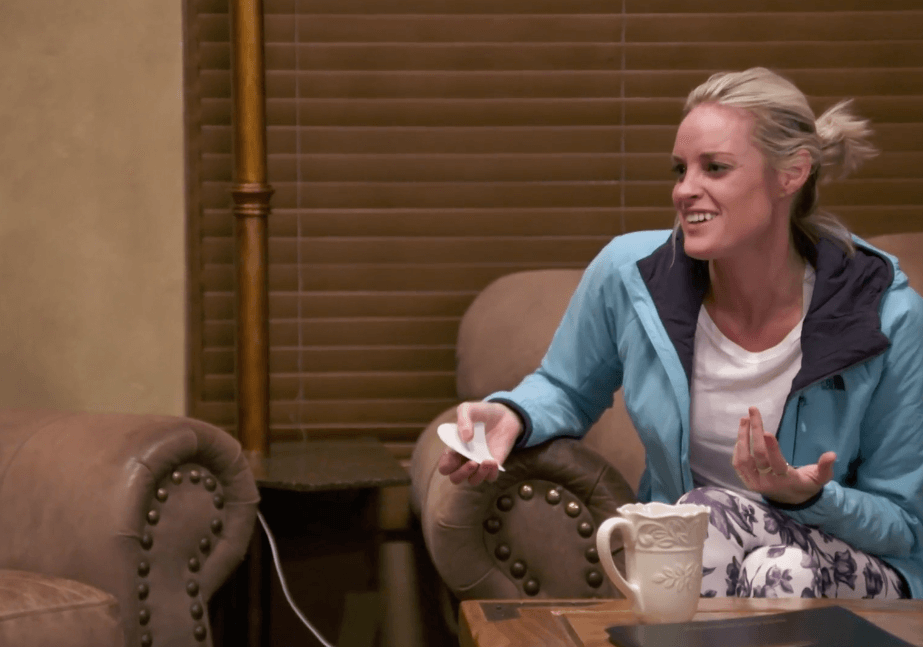 While all this animosity is going down at the big house, Chelsea and Don wait for the rest of the group to come over. Shep walks in and tells them what Madison just did, throwing Danni under the bus in her attempt to take a swipe at Shep. An unsuspecting Austen steps out of his room to find Madison and Danni both furious with him. Craig fills Austen in on what took place, and Austen is livid. Instead of immediately apologizing to Danni, he heads over to soothe Shep. Now, Austen feels remorse about sharing information with Madison, since she uses it to lash out at people.
Danni confronts Mads and asks why she would do such a thing, when Danni is on her side? But Madison is in defensive mode and snarkily tells Danni to get out of her face and go chain smoke outside. Danni storms off with Kathryn hot on her heels. On the deck, Danni explains the situation. Shocked, Kathryn can offer little comfort. Chelsea feels horrible for Danni.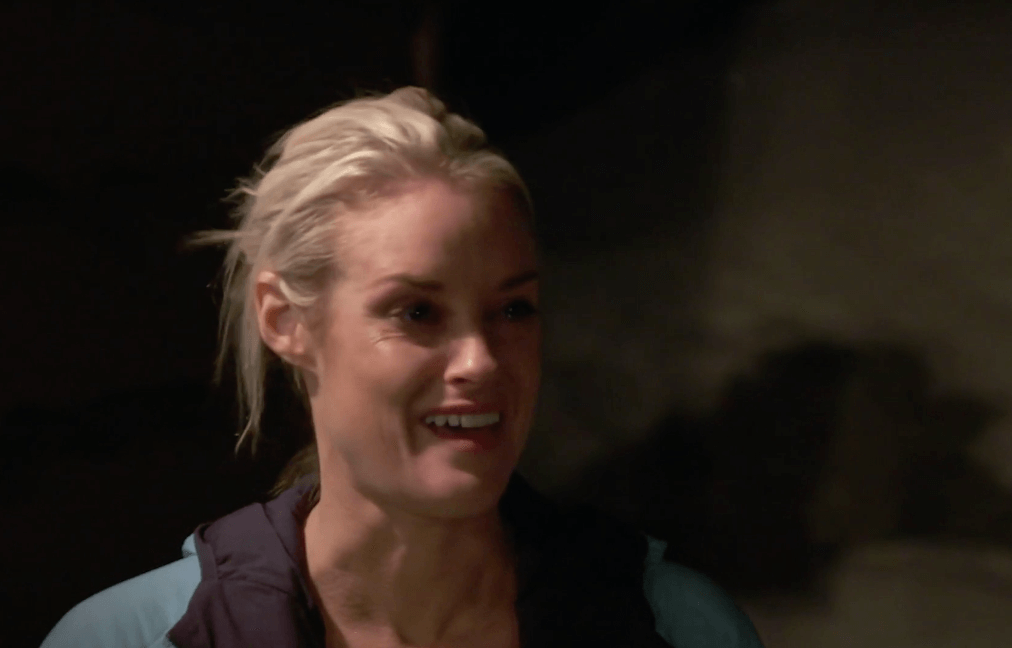 And Austen admits he doesn't like this side of Madison, the side that will use whatever knowledge she has to verbally put the smackdown on people. Even so, Austen darts back over to the other house to comfort Madison. She says she was simply defending herself. Madison blames Danni for all the gossip about Madison DMing Danni's boyfriend — an act which led to her breakup with Austen. Because of that, Danni deserves to have her dirty laundry aired! Austen pulls her in for a hug as Shep peeks in and says the bus is ready for their departure.
After everyone gets back to Charleston, we see Patricia Altschul delicately dusting one of her many paintings. Cameran soothes a cranky Palmer. And Craig is trying to help his dad fix his computer via facetime.
Craig discusses his floundering pillow business with his folks. He's been in touch with his old college friend who's agreed to help him with manufacturing. Things might be looking up for a change!
Cam and her mom take baby Palmer to the aquarium. Palmer doesn't really care about the otters, but she does like the fish. After her trip to Colorado, Cameran realizes that Palmer is the most important thing in the world. She's not going to hire a nanny, and instead she's going to savor the days with her baby.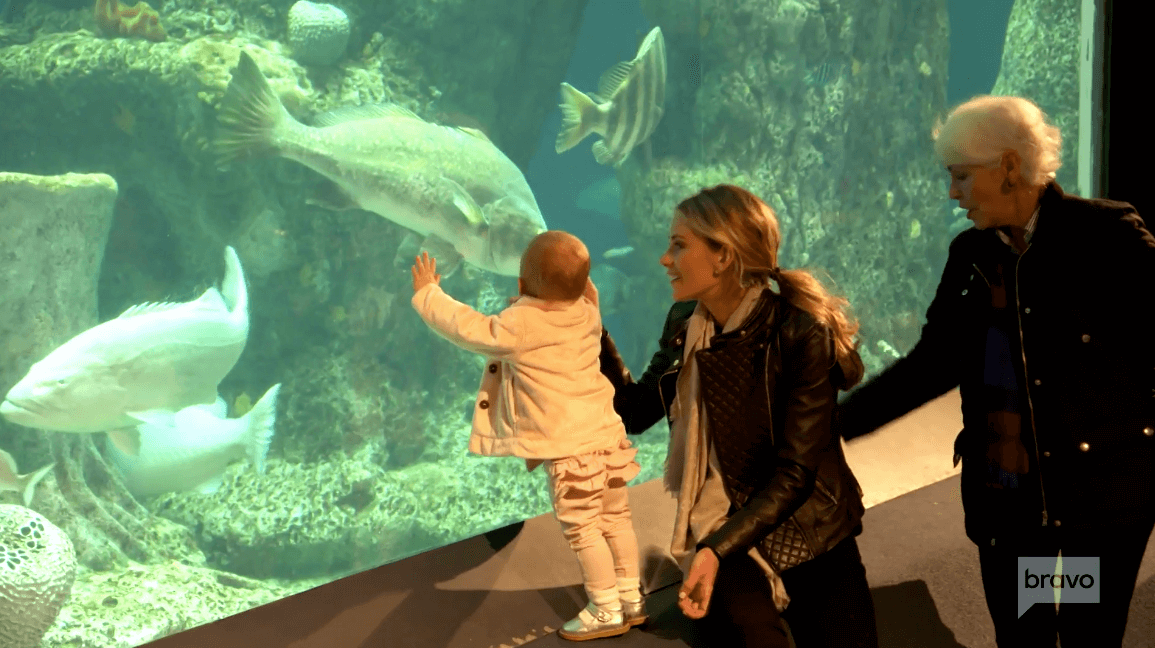 While Cam's on mommy duty, Austen meets up with Naomie to talk about the trip. He complains that Shep and Madison bristled against each other the entire time. Austen blames Shep for poking Madison into a confrontation. Naomie wonders if Shep hates Madison because she picked Austen over him. (Yep, that's what we've all been wondering.) But Austen is more upset that Madison betrayed his confidence.
Austen isn't off the hook with Shep, either. Shep is so angry, he sent a Braveheart betrayal meme to convey his feelings. Naomie just tells Austen to apologize. Ultimately, it seems like Austen cares more about Shep's feelings than his girlfriend's.
Madison calls Kathryn and asks to stop over. When she arrives, they curl up on the couch to discuss the Colorado trip. Madison has tried to get ahold of Danni, but she's being shunned. Could Kathryn possibly act as a go between and broker peace? Kathryn is proud that Madison stood up to Shep, and she knows what it's like to fly off the handle. In a girl power move, Kathryn says the women should stick together and stomp on the sense of entitlement these drunk, rich boys can't seem to shake.
At Austen's apartment, he calls Shep to make amends. Shep agrees to let Austen drop by. Austen offers a six pack of beer and the two shake hands instead of doing their usual bro hug. They haven't seen or talked to each other in a week. Shep takes charge of the conversation. He says he's a happy guy and Madison ruined the trip for him. Hey, all Shep did was call her a white trash hair dresser. He and Madison buried the hatchet in the snow of Colorado, but Austen claims the truce was a fake one.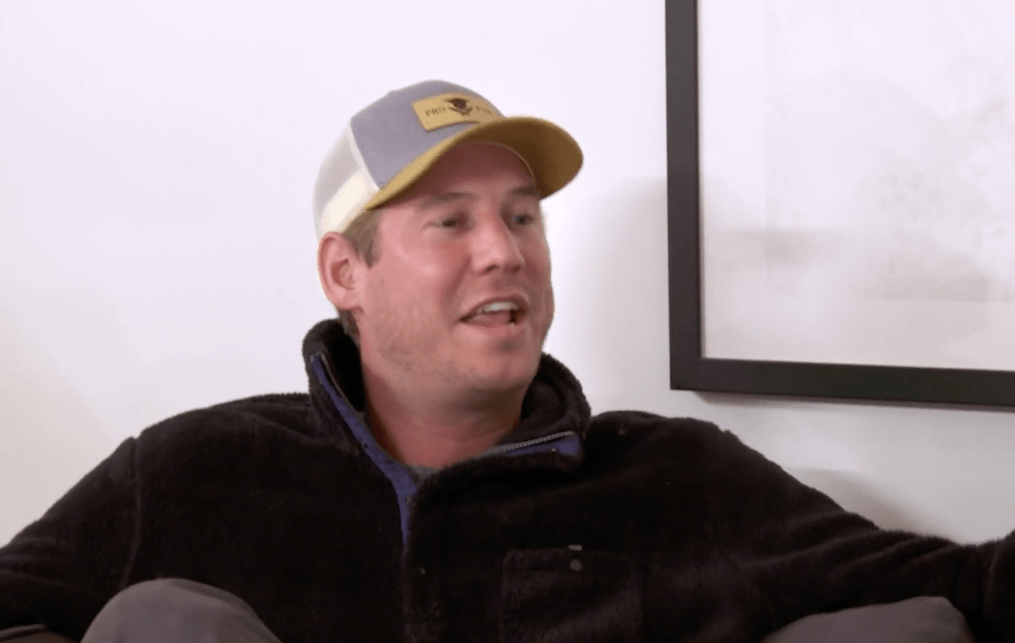 Shep Rose wants Austen to defend him to Madison. "Tell your woman to shut her big ole pie hole, Austen." That's the way you handle women — at least according to Shep. Austen tries to explain that's not a good way to treat the ladies. But Shep is disgusted that Austen's nothing more than a door mat. Austen defends himself by saying he didn't invite Madison on the trip in the first place. That's doublespeak from a man who, in his solo interview, claims Madison doesn't walk all over him. He's his own man, damn it!
Shep shows his true, elitist colors when he says Madison doesn't fit in with their group. She belongs in a honkytonk bar, not a fine cannabis dinner party in the middle of the mountains. Austen then accuses Shep of pushing Madison to her breaking point, but Shep disagrees. He says Madison wanted to start that fight with him that night. Then he offers an ultimatum: get rid of Madison or their friendship is over.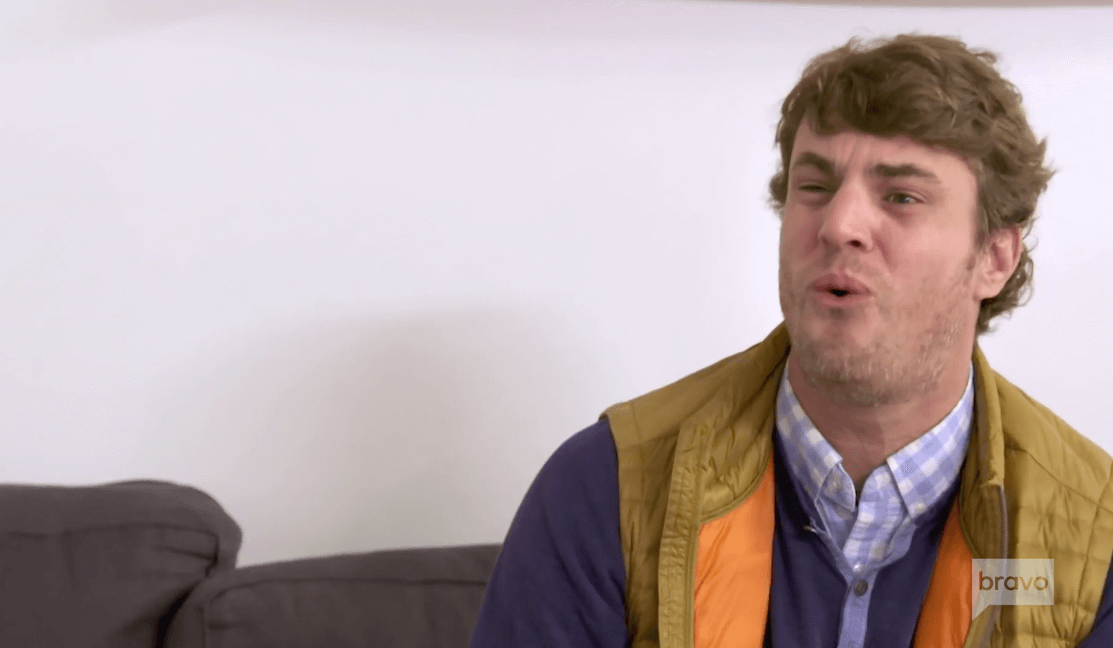 Here's my take away, for what it's worth — Austen Kroll is a p*ssy. He won't defend his girlfriend, nor will he defend his friends. Now, I might even argue that all of the above are indefensible, but if you're dating a girl you like, shouldn't you tell your friends to butt out and mind their business? And even though he claims he wants to be with her, Austen's unwilling to commit to her or her child. Not only that, he likes to hit her up when he doesn't find a better offer at the end of the night. He's not keeper material. I'm not sure she is either, though.
What are your thoughts on Wednesday night's episode of Southern Charm? Did Shep provoke Madison? Or was she out of control with her accusations? And did Shep really give Danni chlamydia? *vigorously nodding my head*
Stay Connected With All About The Tea: Twitter Ι Instagram Ι YouTube Ι Facebook Ι Send Us Tips
I'm a fiction writer by day and a reality TV addict by night.