'Southern Charm' Recap: Ashley Jacobs Begs Naomie Olindo For Forgiveness!
We pick up this week's Southern Charm episode in Colorado with the group celebrating Cameran Eubanks' birthday. Shep Rose  has to sit out the skiing portion of the trip, due to his bum knee. Craig Conover is up and at 'em for a change, and has agreed to make breakfast for the gang.
Austen Kroll's ex, Madison is already out on the snow while the rest of the group convene to eat scrambled eggs. Austen admits that he and Mads didn't hook up the night before, much to his disappointment. Austen and Craig encourage Cameran to go sweeping down the slopes with them, but she's not confident in her snowboarding skills and is hesitant to join. Everyone else is taking to the bunny slopes for lessons.
RELATED: Court Records Reveal Kathryn Dennis Addicted To Prescription Meds, Marijuana, Alcohol, and S*x — Got An Abortion In Rehab!
Whitney Sudler-Smith, the old man of the group, broke his ankle years ago and is afraid he might bust something if he puts on the old snowshoes, so instead, he offers to go to town with Shep to find something to eat—probably something vegan and bland. Hmm, that same description could be used for Whitney himself.
Kathryn Dennis gets the Snow Bunny Award for donning a bright red ski suit and matching fluffy earmuffs. Never one to hide under a bushel, she's ready to shake her lycra-encased ass on the snow. Whitney tells her she looks like Farrah Fawcett from hell—which is his idea of a compliment.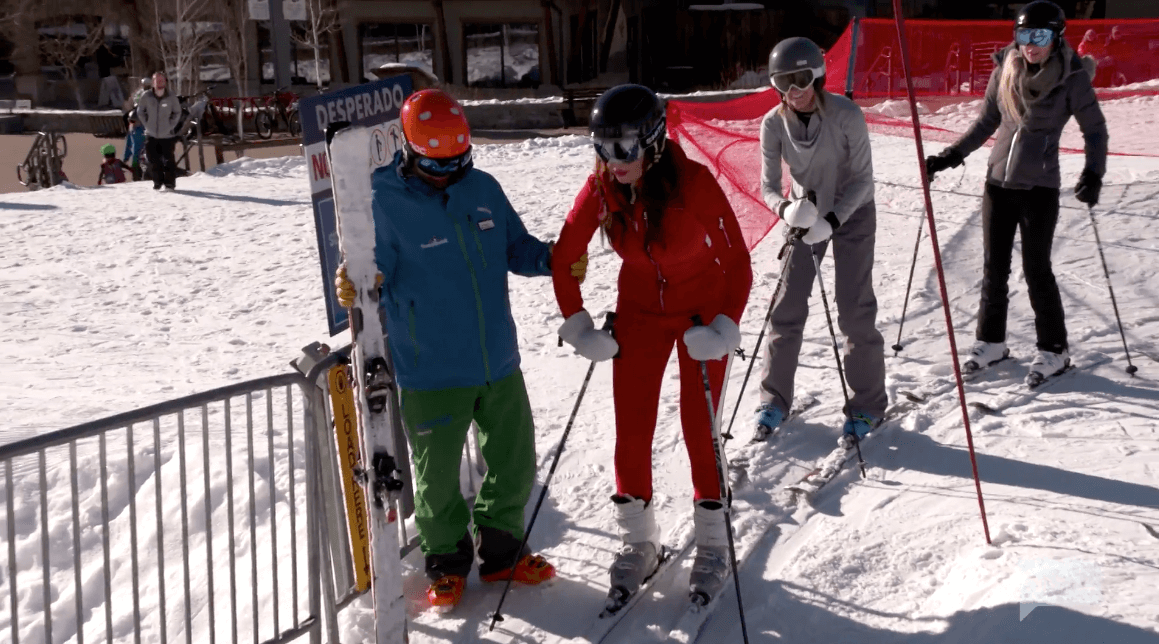 As the charmed ones get fitted for boots and skis, Craig and Austen head off on their own, while Whitney and Shep breathe in canned oxygen. The two men decide to eat another breakfast and watch the group practice the pizza and French fry method on the slopes.
Chelsea Meissner gives snowboarding a try and Danni Baird wipes out before she ever really takes off. Eliza Limehouse's boyfriend, Don, falls over like a bowling pin. Meanwhile, Madison, Austen, and Craig zoom down the mountain.
After a harrowing hour on the bunny slope, Danni and Kathryn hop on a gondola. They talk about the upcoming dinner with a chef who infuses his food with THC — Kathryn's admitted drug of choice. She calls it a "white elephant in the room" which makes me think she's a little confused as to the definition of a white elephant. Still, she's upset that no one is acknowledging her sobriety from pot.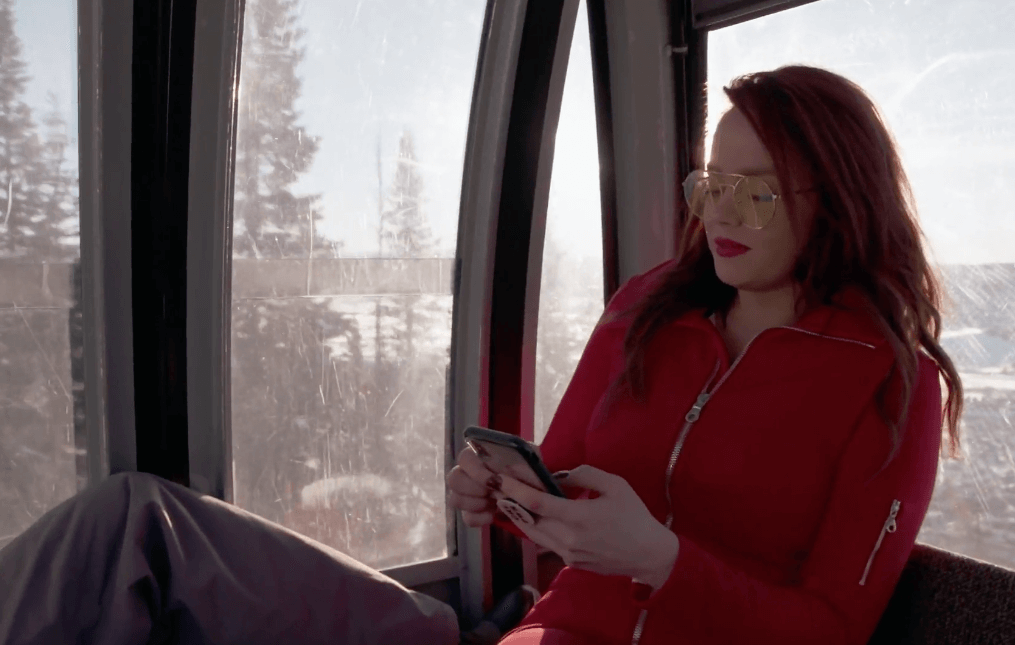 Kathryn hasn't talked to Whitney after he denied their summer hookup. She shows the texts to Danni to prove it actually happened. Why she's so desperate to prove they had sex is beyond me. He's hardly trophy material, but after viewing the texts, we see he aggressively pursued her.
Back in Charleston, Naomie Olindo gets a call from Ashley Jacobs. Ashley wants to meet up and chat. Naomie thinks getting a colonoscopy would be preferable, but this is her punishment for skipping the cast trip. Maybe she'll think twice about bowing to her boyfriend's demands next time.
Inside the ski bar, Austen rings the bell, which mean he buys a round for everyone. For a man who doesn't have a job or a business or a trust fund, he's throwing money away like he's made of it. As he ponies up for everyone's shot, he keeps groping Madison, which causes Shep to have a hissy fit. He wants Austen away from Madison and acting as his wingman, but Austen would rather get into Madison's ski pants. Priorities, Shep. It's all about priorities.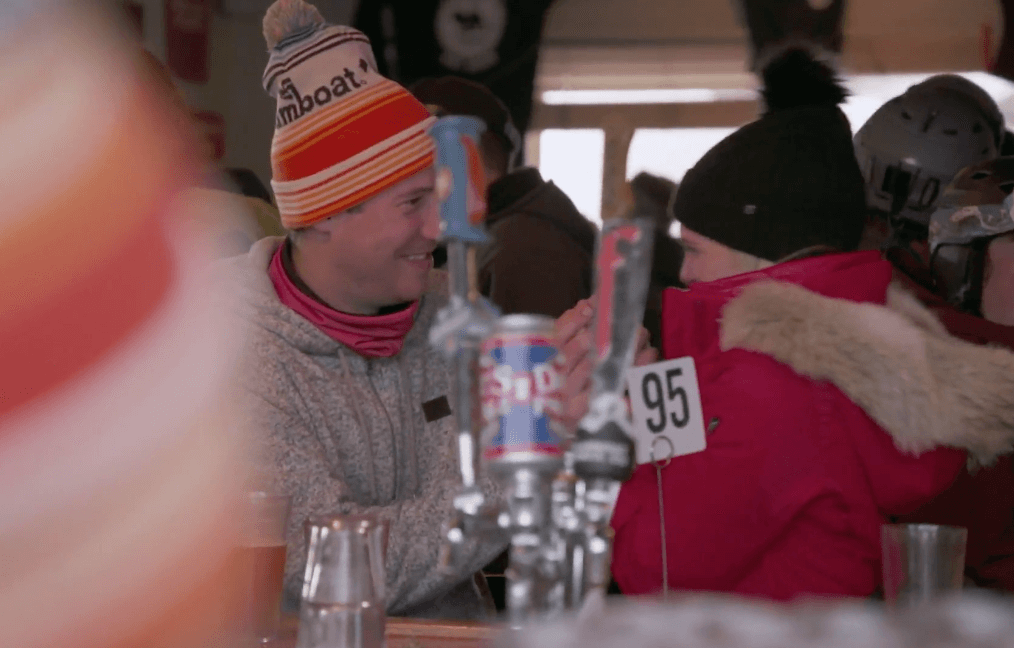 We catch back up with Naomie. She chugs on a glass of wine as she waits for Ashley, who shows off a new haircut that makes her head look lopsided. Ashley gives Naomie a compliment, while patting herself on the back at the same time by saying they butt heads because they're both so strong and convicted of their opinions. Or an alternate theory: Ashley is just a nutball. Anyway, Ashley says she doesn't want to hold a grudge, but Naomie lays it on the line. She calls Ashley unpredictable and confusing. Who knows how she'll react at any given time? But Ashley does apologize for calling Naomie a bitch, kind of. Naomie's a bad bitch in the best way.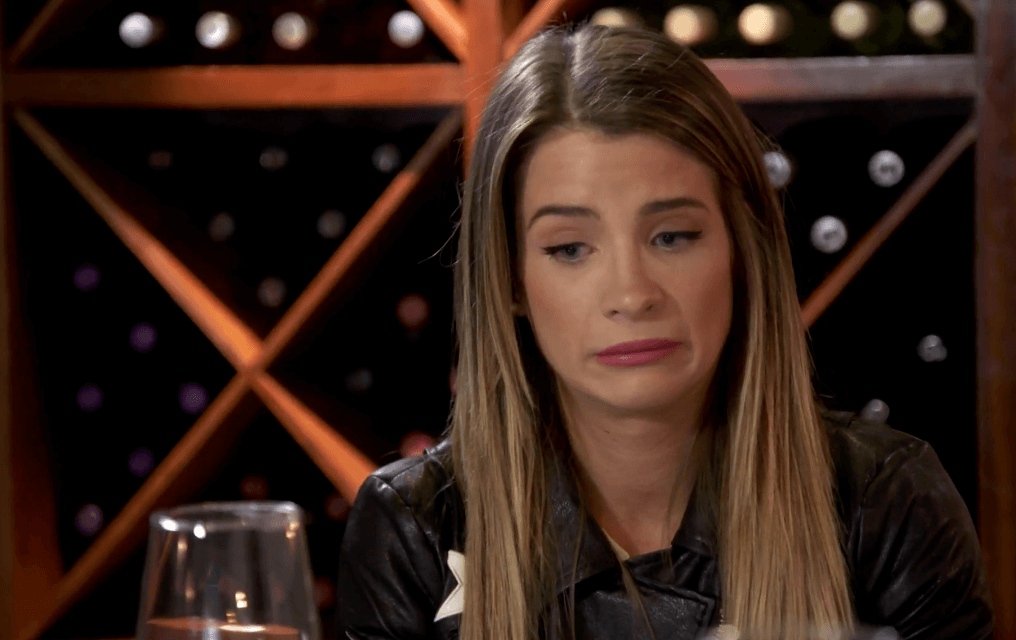 Next, Ashley wants to know how to approach Kathryn. She wants to apologize the redhead, but Naomie says she should abort that plan. Once you call a mother an "egg donor", you can't walk that back. Ashley says she's now on Kathryn's side. Riiiiiight.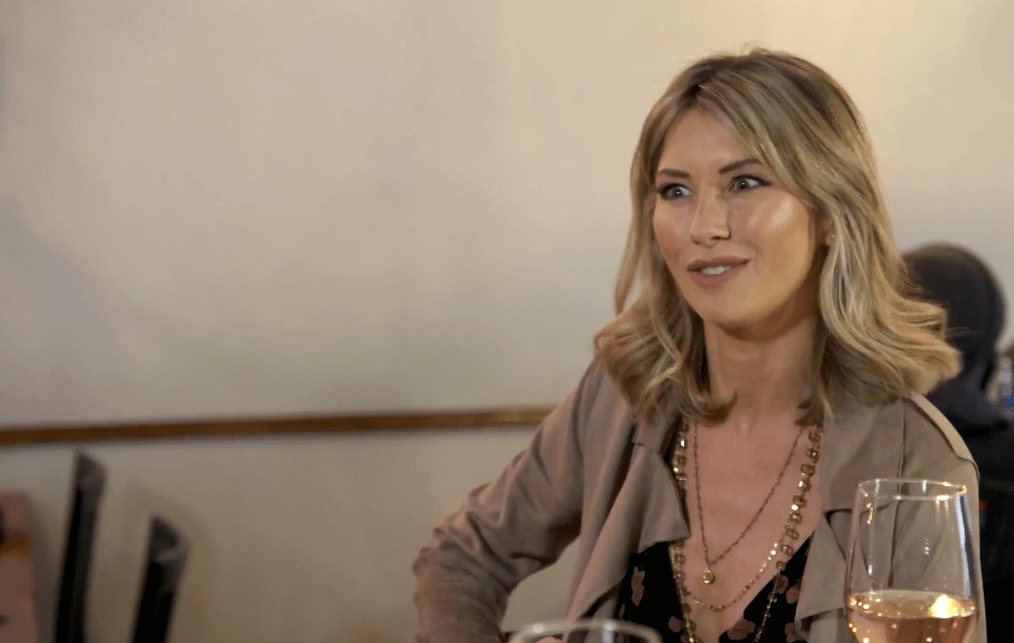 Back in Colorado, Austen and Shep gobble down pot gummies before the cannabis chef arrives. Then the chef promises to make a non-pot option for those who don't wish to partake. And as he gets set up, Craig tries to make small talk with Madison. When Craig demands answers about the state of her relationship with Austen, she tells him to mind his biz. Craig admits he doesn't want these two crazy kids to work it out, however Mads doesn't need anyone's permission and will date Austen if she wants.
Over at the other house, Chelsea feeds CBD wine to Cam and calls out Austen for getting stoned before dinner. Kathryn makes everyone wait as she teases her hair up to the heavens. Then Shep, dressed in a Russian hat, calls Madison a femme fatale, and for once he's being nice. But only because he's completely stoned off his ass.
Shep offers Madison one of his pot gummies, and they retreat to Shep's room. Because Mads popped a whole gummy instead of taking a nibble, Shep now thinks she's one of the cool kids. But he wants her to admit that she's been toying with Austen. Madison says she won't tolerate Shep's bad behavior — like calling her white trash.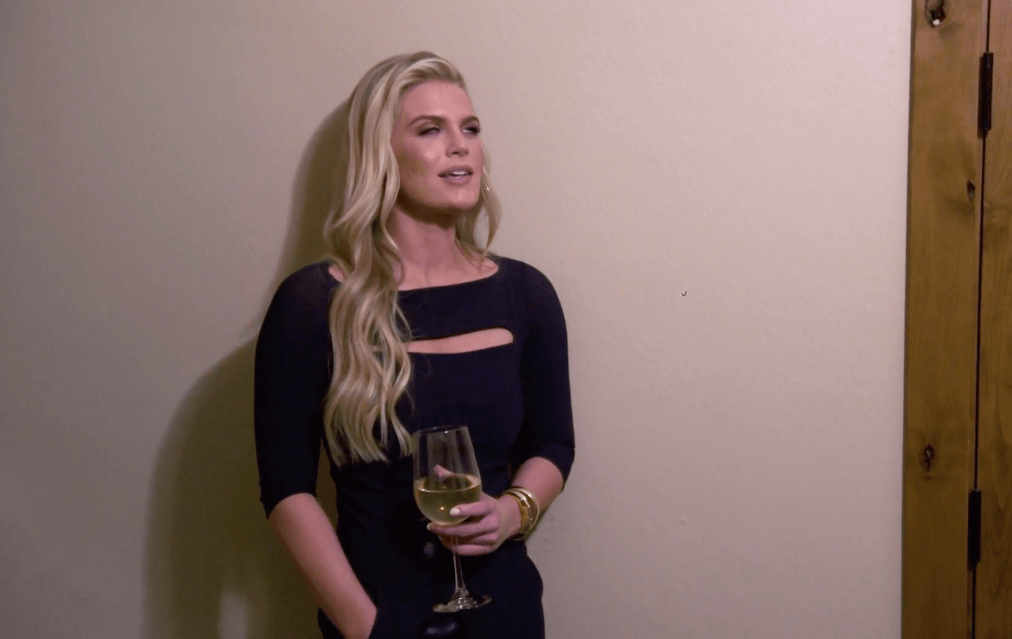 Shep says he has to take his friend's back, but Madison wonders why Shep keeps involving himself with Austen's relationship in the first place. Shep admits he was angry with the way Madison treated Austen and finally apologizes.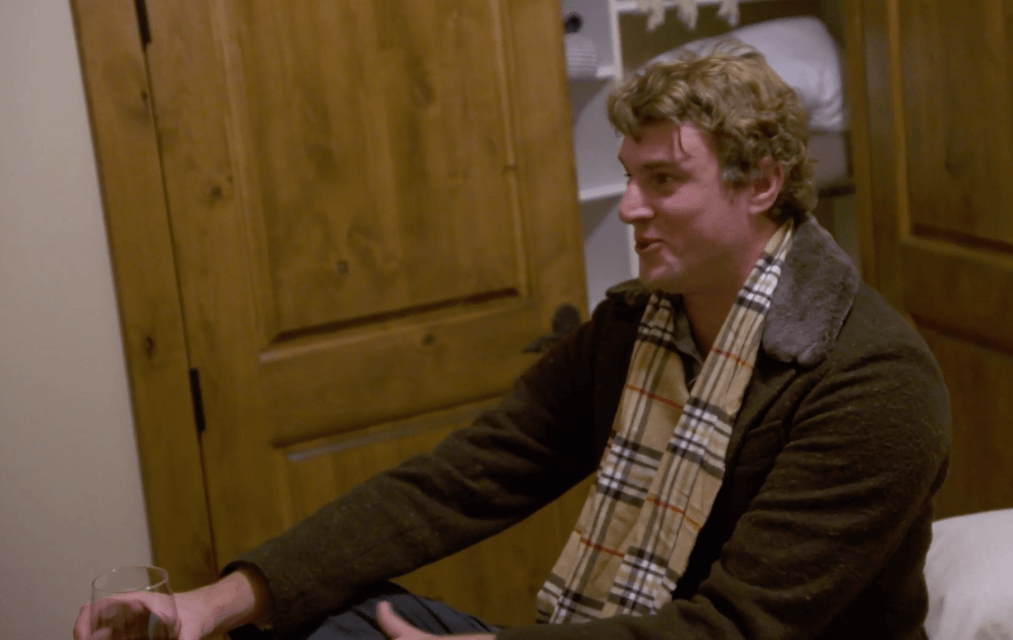 Dinner is served, and the chef offers to douse their food with infused THC dressing and butter. Liza wants to bless the food, but the girls nix the idea of praying over a ganja meal. The guys keep urging Cam to try the pot-laced dressing, but she stays strong and drug free.
Austen and Shep giggle their way through dinner. Kathryn chastises Austen for organizing it when he knows she has a weakness for the herb. He feels horrible about his thoughtlessness. But you know, not too bad…because pot.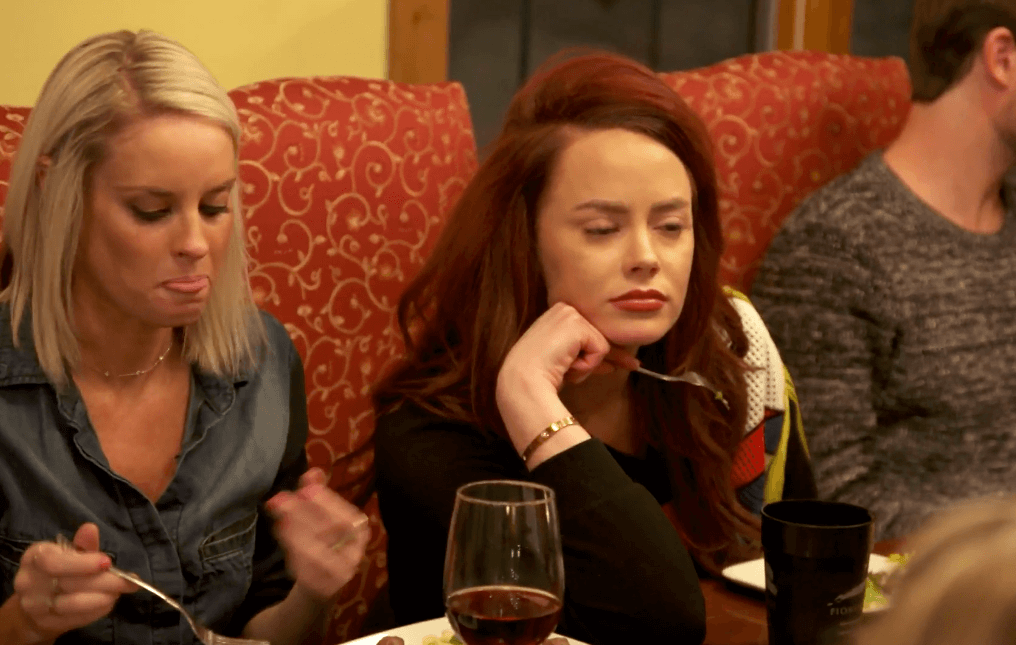 Kathryn brings up Whitney's harsh words from years before, when he called her a drug addict and a violent sociopath. So…what does he have to say about Shep slurping the bowl of infused butter? Absolutely nothing, of course.
Upset, Kathryn leaves the table and steps outside. Craig follows to find out how she's doing. They talk about the traumatic time in her life when she loved pot and lost her kids because of it. And she's irritated that Austen didn't even apologize for not taking her plight into consideration. Also, she's still pissed that Whitney has denied their special time together.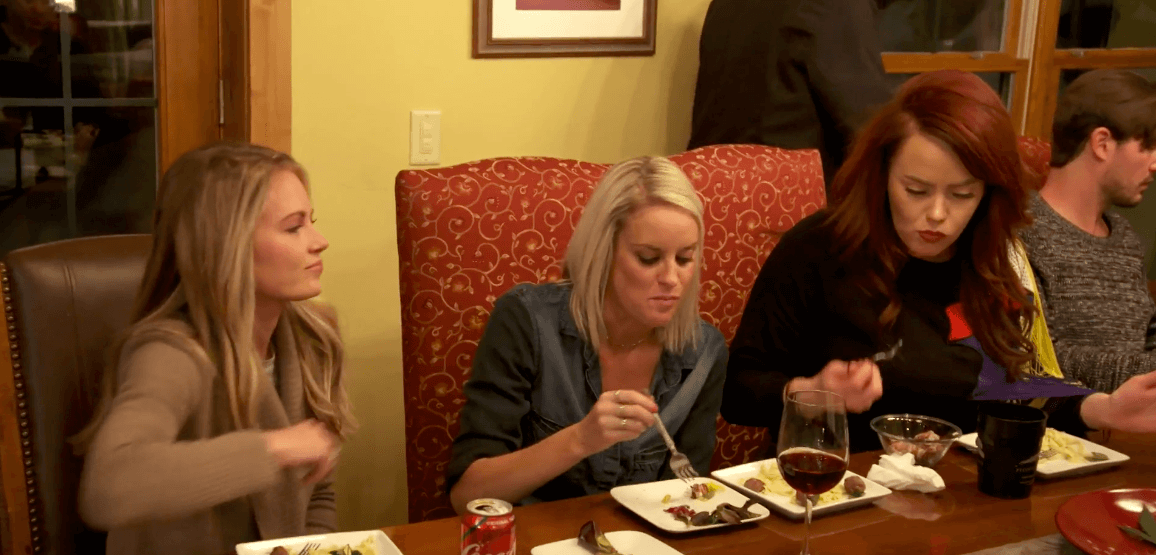 The chef brings out the next course. Shep is acting like a four-year-old boy as he shoves carrots into his gob. He is the center of attention and everyone is laughing at his antics.
Craig returns and discusses Kathryn's rehab experience. Then Craig brings Whitney into the conversation. He wants Whitney to admit that he and Kathryn made sweet, sweet love over the summer. Whitney continues to deny it. Craig then mentions the fact that Whitney slammed Kathryn for being an addict, while he sat and laughed over Shep getting stoned over dinner. Whitney tells Craig to back off. But why can't Whitney just apologize like a man? After Craig harangues him, Whitney finally goes looking for Kathryn. She refuses to discuss the situation with him, so he leaves.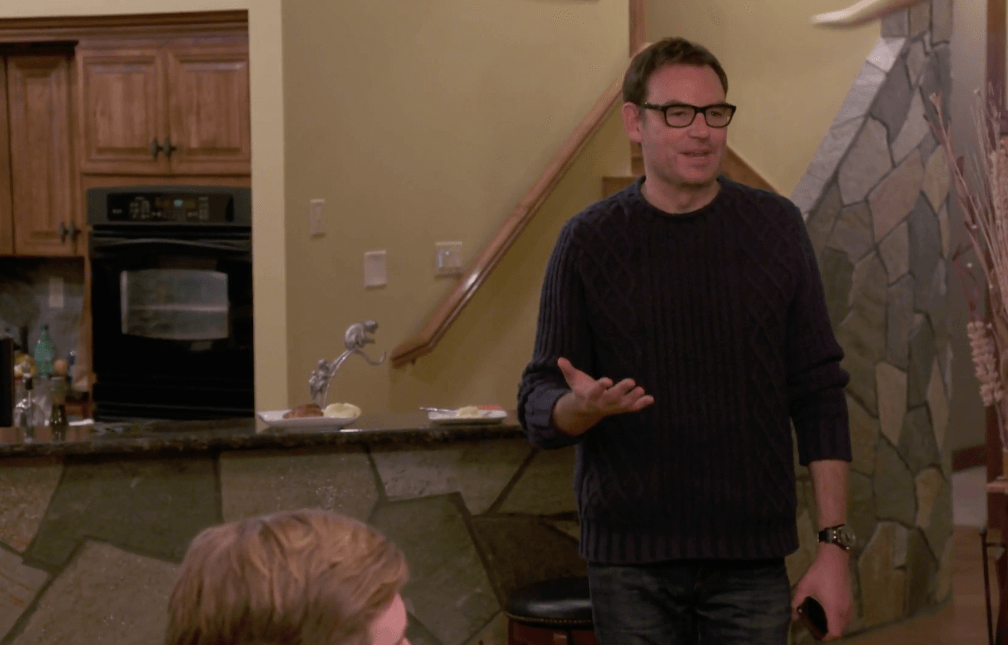 And thus ends our episode. So, do you think Austen was insensitive toward Kathryn? Should Madison have accepted Shep's apology? And was Kathryn right in calling out Whitney's hypocrisy?
"Like" us on Facebook "Follow" us on Twitter and on Instagram
I'm a fiction writer by day and a reality TV addict by night.