'Southern Charm' Recap: Kathryn Dennis Says 'Weed Is The Reason' She Lost Her Kids Despite Failing A Recent Drug Test In Her Custody Fight!
Welcome back to Charleston and Southern Charm. In the aftermath of Hurricane Ashley (Jacobs, that is) we pick up with Shep Rose out in the country, taking pictures of a plot of land. Cameran Eubanks arrives to give him advice on the 3.5 acres he bought on James Island. Shep's made a bid for just under a million bucks. Cameran thinks he's making a big mistake. It's marshy ground that will flood as soon as Shep's latest girl gets dumped and starts crying.
When Cam cries "Gator!" Shep jumps and reinjures his knee (after a tragic, drunken mechanical bull riding incident). But she's only joking. No gators this time! Shep plans on calling his place "Just the Tip". Oh, Shep. Your brain will never graduate from middle school. They start talking about the upcoming trip to Colorado for Cam's belated birthday. Cameran invited Madison, Austen Kroll's ex-girlfriend. Shep hates Madison, probably because she turned him down when he tried to hit on her and she wound up dating Austen instead. Shep will have to suck it up for this trip.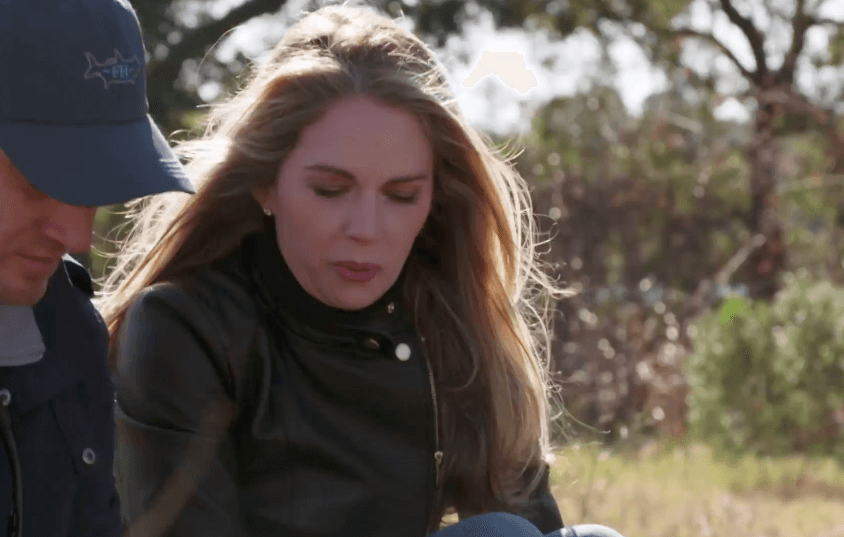 Naomie Olindo and her new boyfriend, Metul, stop by a coffee shop. They're wearing matching camel-colored coats and white Converse shoes. That's how you know it's meant to be — they have a matching wardrobe. As they step through the line, Naomie wants a cookie, but Metul tells her it's diabetes wrapped in Saranwrap. That Metul is a bit of a control freak, but Naomie likes a man who takes charge. She fills him in on the shooting party at Eliza Limehouse's plantation, where Naomie and Craig Conover had a rational talk and finally cleared the air. Metul doesn't understand the all this drama and holds himself above gossip. But Naomie just wants to shoot the shit about her castmates. Is that so wrong? (No, girl. It's not!) And because she's respecting Metul's delicate feelings, she won't be going on the cast trip because Craig is going, too. Metul says these are the earmarks of an adult relationship. If you say so, Metul.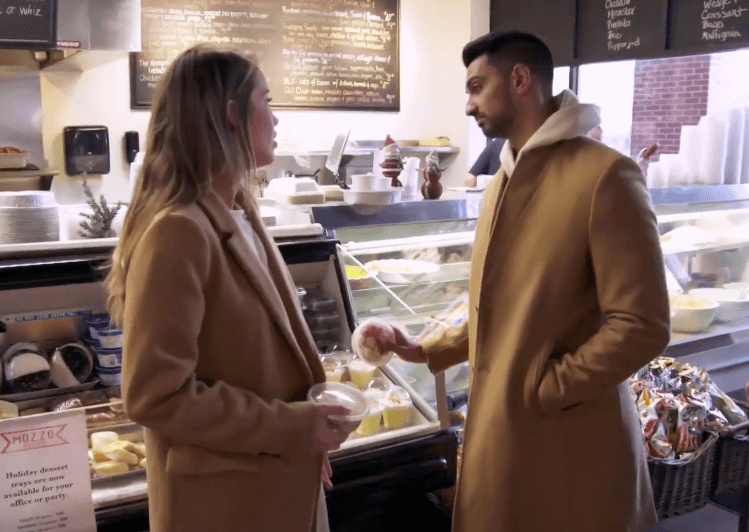 Speaking of Craig, he's tidying up the house in anticipation of his friend, Jerry, stopping by to show off an alumni award he received. Well, tidying might be the wrong word. Craig plumped a few pillows, but forgot to pick up the empty beer cans and dirty wine glasses littering the side table. We see a flashback of Craig in college — complete with Justin Bieber 'do.
These days, Jerry runs a sports agency in D.C. At 31, Craig is floundering. While the rest of his pals from college are moving forward, he can barely get out of bed. Craig tells about his pillows and shows off his creations, including a tooth fairy pillow for the imaginary baby he and Naomie will never have. (He would have named their daughter Penelope.) Yeah, it's sad. But here's the problem: Craig has over a hundred orders, but his wittle bitty fingers can't sew that many pillows. So, the orders are just sitting there, lonely and unfilled. Kind of like Craig himself. Jerry suggests taking Craig out of equation. He knows someone who can help Craig with the manufacturing process. But Jerry won't help unless Craig puts in actual effort. We all know how this will end up. In the words of Dorinda Medley, "Not well, bitch."
Across town, Whitney Sudler-Smith and Kathryn Dennis meet for lunch. They make stilted conversation until they land upon Eliza Limehouse and her boneheaded decision to invite Ashley to the shooting party. Kathryn receives a text from Whitney's mom, Patricia Altschul while she sips on carrot juice, and then she brings up their summer hookup.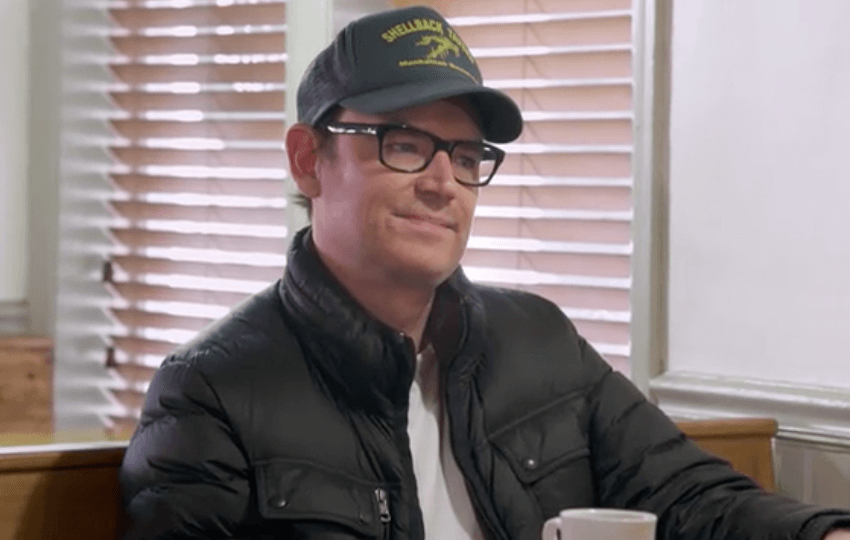 Whitney claims they have a different interpretation of events, but Kathryn calls bullshit. Why can't he just admit he likes an occasional ginger fling? But he's refusing to admit it even happened. And when a producer asks him about it during his solo interview, he gets up and walks away. Hmm. Someone isn't telling the truth.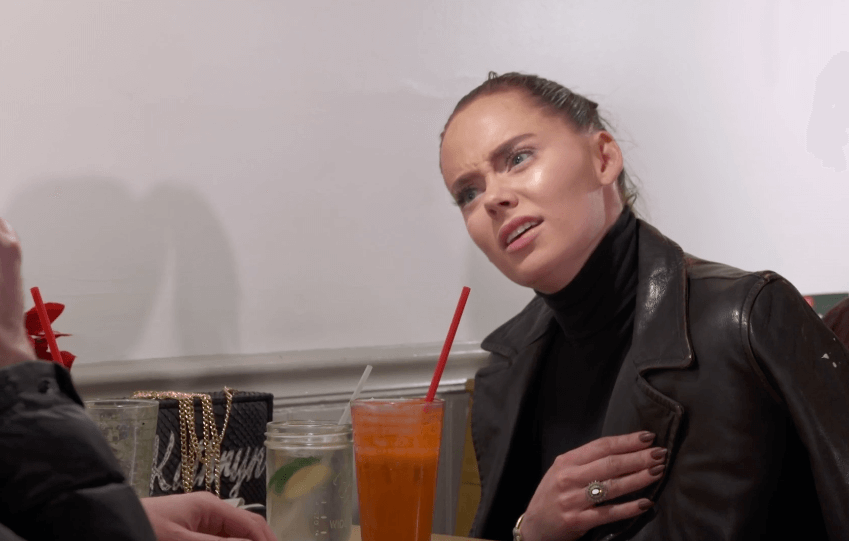 Austen stops by a Charleston eatery to have dinner with his parents (who are also the financial backers for his beer — you know, the one that isn't even in production). He promises his parents that he's moving forward with Trop Hop, but I'm not holding my breath. He tells his folks about his upcoming trip to Colorado, and they reminisce about past ski trips with his now deceased sister. It's kind of a bitter-sweet scene, listening to the happy times before Kyle died at age 10.
Then we get a montage of everyone packing for Colorado. But poor Craig can't even pack without calling his assistant, wondering what he did with his suitcases. The ones he's staring at! Everyone arrives at the airport before daybreak, and soon they move from rainy Charleston to sunny Denver.
Once in Colorado, Austen and Madison can hardly keep their hands off each other. Cameran thinks they'll be boning sooner, rather than later. Maybe even in the bus to the rental house, who knows? Shep looks on in disgust, so turned off by Madison he can't keep the puss off his face.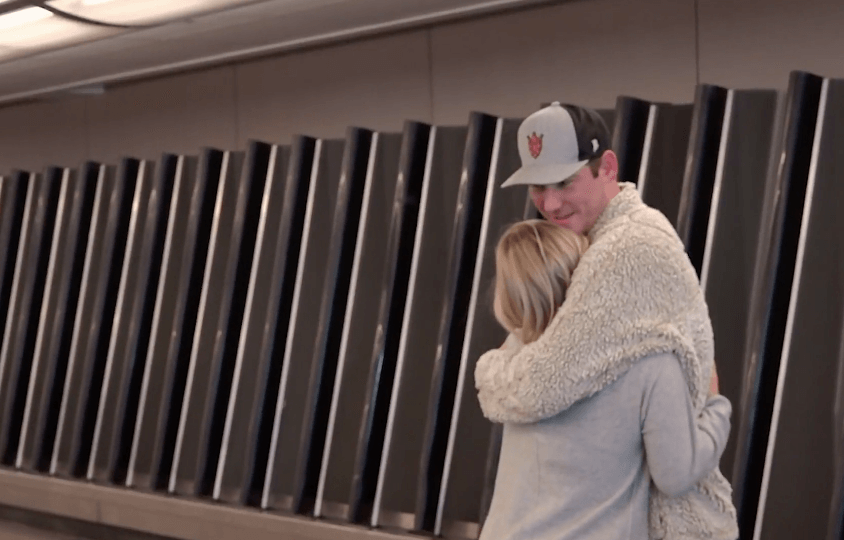 When Whitney complains about the upcoming bus trip, Craig tells him to shut his pie hole. Whitney retaliates by calling Craig a d*ckhead. Because the men of Southern Charm perpetually act like thirteen-year-old boys. Chelsea Meissner asks Craig if he's drunk, because he's carrying on like a child. Craig promises he won't speak to Chelsea again. Like, ever! Everyone thinks Craig just needs a nap. He stomps out of the airport, while the group watches in shock.
As they all clamber onboard the bus, Craig bitches about the charmed ones being too slow. Whitney wants to take a plane, instead of cruising the curvy mountain roads. Cam's all for that plan, but Craig thinks Whitney is a boarding school brat who's so spoiled, he doesn't know what normal is. Upon that outburst, Craig yells about getting on the road. The rest of the group are tired of his attitude. Cam and Whitney hop off the bus as Craig shouts out insults. Chelsea tells him Craig being a pussy and brags that she has a 'bigger d*ck.' Next, Craig storms off to get his own rental car. But as Cam talks sense into Craig, they all get back on the bus and pretend nothing ever happened. Cameran promises to sit next to him, and Craig finally calms down.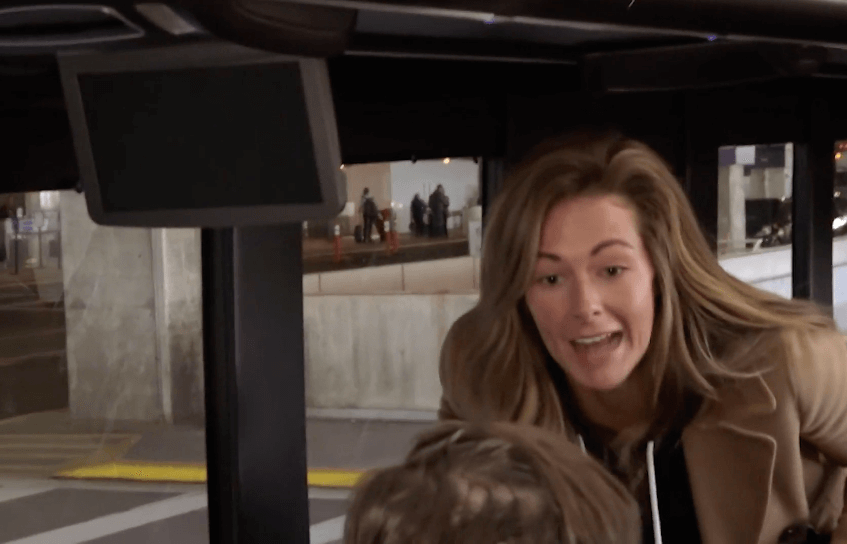 Austen wants to stop at the dispensary along the way. Craig can't partake in the legal marijuana because he's a lawyer — technically, at any rate. Kathryn swears she's off the ganja (ahem). She's mad that no one has any sensitivity to her addiction plight. Cameran stays on the bus, even though toking up would help her anxiety. Everyone else grabs edibles and pre-rolled joints for the road.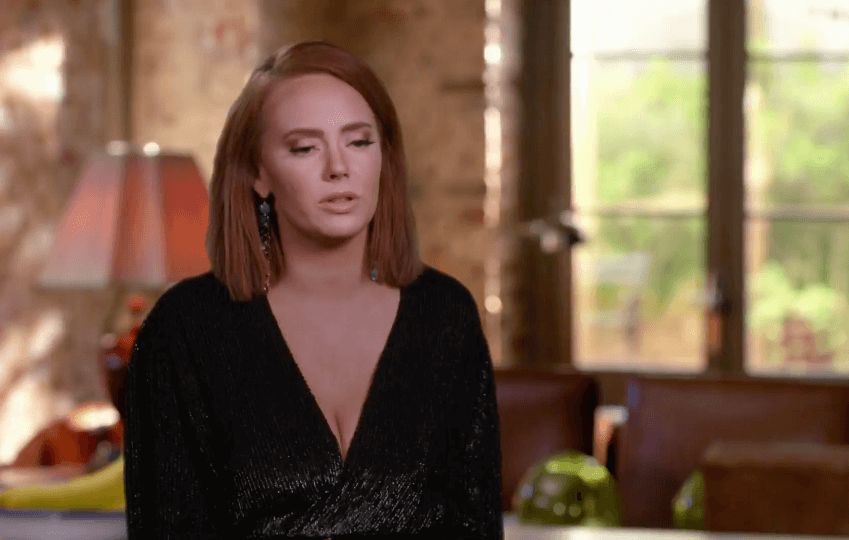 After traveling a whopping 14 hours, they arrive at their rented houses and schlep the bags up a steep, ice-encrusted driveway. Austen is searching for a room, and he didn't bother to wait for Madison. Shep hauls himself to the basement. Kathryn and Danni Baird grab the room closest to the jacuzzi.
RELATED: Court Records Reveal Kathryn Dennis Addicted To Prescription Meds, Marijuana, Alcohol, and S*x — Got An Abortion In Rehab!
The dude bros head out to dinner while Madison and Kathryn take a dip in the hot tub. Madison admits she is in hate/love with Austen. He's her third boyfriend since she was 18, and she cares more about him than the rest. He needs to get over their past — his threesome and her DMs to Danni's boyfriend. Kathryn discusses the video of Austen yanking on his teeny manhood while two women lounge in his bedroom. Kind of hard to get over that, if you ask me.
The guys hit a cozy restaurant. Shep may have been imbibing in his treats from the dispensary, because he's a little goofier than usual. He asks Austen if he's going to get honey on his stinger later. Nice, Shep. Very subtle. Craig thinks Austen is backsliding by going back to Mads.
Back at the house, everyone goes to bed except for Austen and Craig, who join Madison in the hot tub. Well, Austen actually slips and almost crashes into her, then proceeds to squirt her in the face with a champagne gun. So romantic, no? Kathryn hops in and shoots Madison in the eye with the bubbly, but doesn't drink any herself.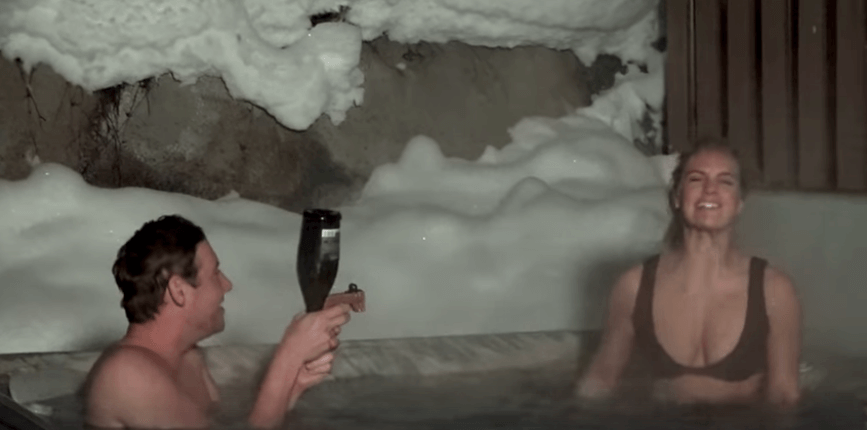 Eventually, Austen and Madison head inside. He wants her to give him a flash of her newly toned muscles, but he winds up showing off his dad bod instead. When she doesn't immediately swoon at his feet, he accuses her of inviting herself on the trip. Not true — Cam invited her. Then he says, "You're such an independent woman," in a sneering, sarcastic tone. She merely says she's glad he's mature enough to still be her friend. They hug goodnight, and it's clear he's not going to get laid.
And so ends our episode. So, do you think Austen and Madison will hook up? Is Whitney lying about sleeping with Kathryn? And what the hell is wrong with Craig?
"Like" us on Facebook "Follow" us on Twitter and on Instagram
I'm a fiction writer by day and a reality TV addict by night.