Celebrity News
#RHOP Candiace Dillard Attacks Baby's Appearance on Social Media: 'That Chuckie Doll You're Holding'
Candiace Dillard Attacks #RHOP Fan's Baby!
Real Housewives of Potomac star, Candiace Dillard, just wrapped her rookie season — but the pageant princess' social media game continues to raise eyebrows.
Candiace Dillard played an eager to please, altar-bound newbie during her first Bravo run — but in real-time, the blushing bride regularly spews venom at contrary fans.   
Candiace's go-to comebacks often involve superficial attacks — hitting hard at fan profile pics in below-the-belt jabs.
The newbie crossed a new line in one fan interaction — insulting an infant, included in her target's profile photo.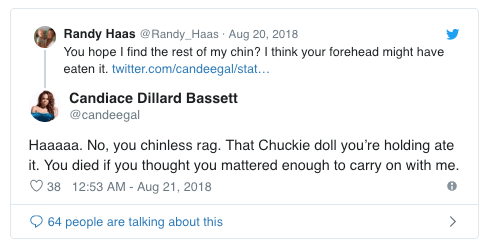 Candiace's Twitter charm doesn't stop at cheap shots aimed at viewer pics. Candiace isn't afraid to slap back, when fans push her buttons.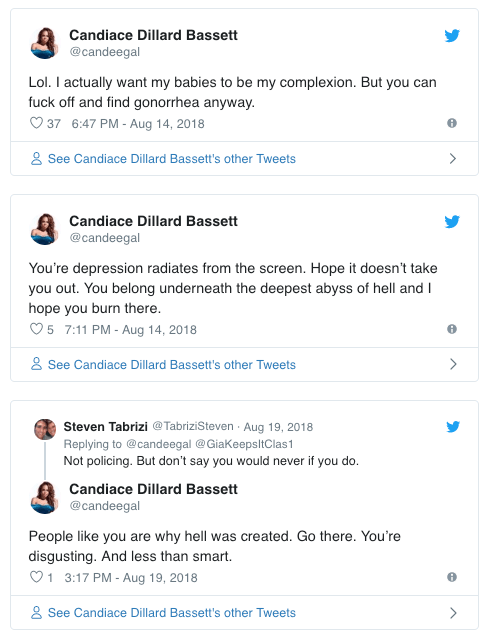 What do you think about Candiace Dillard rookie season and testy Twitter clap-backs?
Real Housewives of Potomac is on hiatus — would you like to see Candiace return? 
"Like" us on Facebook  "Follow" us on Twitter and on Instagram