NeNe Leakes let it all hang out on Instagram over the Fourth of July weekend and gave everyone an eyeful!
NeNe Leakes Calls Cynthia Bailey "Weak and Desperate" & Accuses Her of Being A Puppet For Producers!
The Real Housewives of Atlanta star loves to show off her body and did just that in a barely-there black bathing swimsuit that showed every inch of her body, as she posed poolside at Casa Leakes.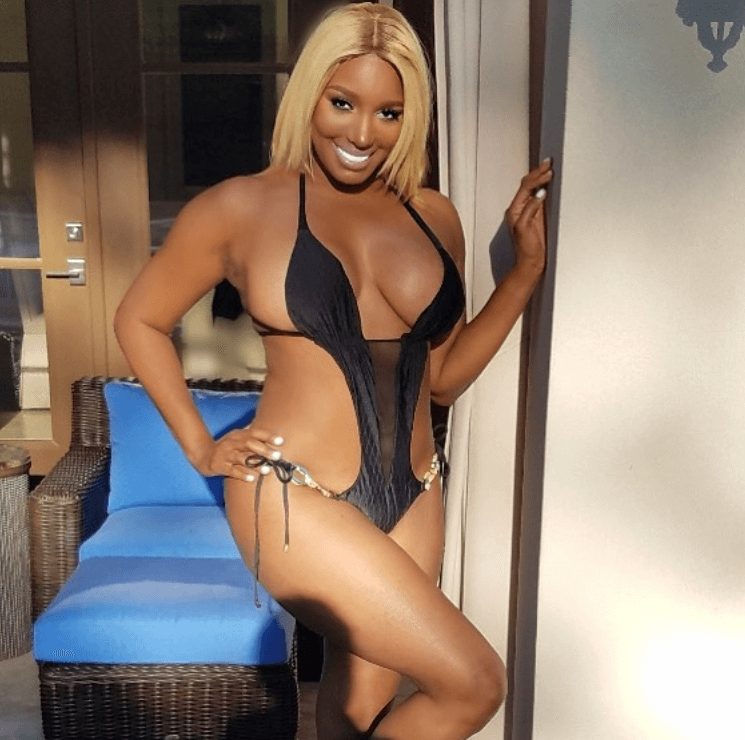 NeNe Leakes, sent the internet into a frenzy over the weekend — fans and celebs cheered on the 51-year-old's hot bod. 
Love & Hip Hop Atlanta star, Karlie Redd posted, "Hot" with fire emojis. 
Real Housewives of New York star, Jill Zarin commented under NeNe's post with "Wowza!"
RELATED: Kim Zolciak Exposes 16-Year-Old Daughter's Ass In Sexually Suggestive Video!
Marysol Patton from Real Housewives of Miami wrote, "Omg!!!! Fabulous."
Real Housewives of Orange County alum, Gretchen Rossi remarked, "Looking good!"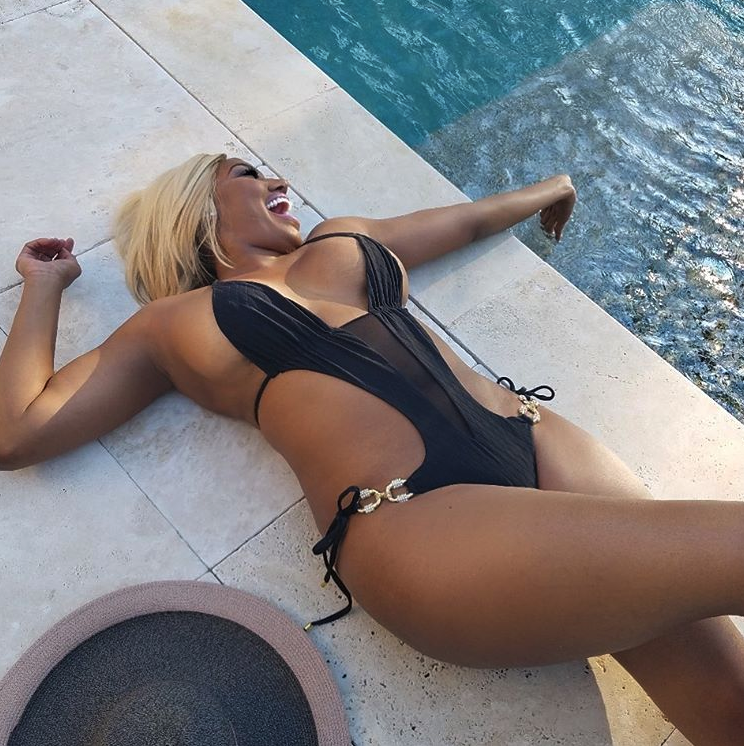 Many fans posted flattering compliments under the three photos of NeNe poolside in her sexy swimsuit.
"Yum !yum! Yum! No disrespct to Greg but you look scrumdilicious!yes yes yes!"
"Wow. Just wow. U look on 🔥girl"
"Serving body goals 😍🔥🔥"
"F%& Milk, Money does a body good 😍😍😍😍"
"NENE U LOOK GOOD🙌🏿 IGNORE THE HATERS WHICH IM SURE U DO ANYWAY❤️"
Naturally, it wouldn't be the internet if a few trolls didn't accuse the reality diva of Photoshopping her pics.
"Photoshop Queen🤔🤔🤔🤔. Who the doctor tho😂," one person wrote.
"The photoshop is really bad.. the arms the stomach and why is the wall bent? 😂"
"The photoshop is so professional 😂😩"
"This pic is more photoshop than my grandma funeral@picture"
"I must say I'm not a Nene fan. If she paid for it or did it the old fashion way her body looks toned. But It kinda looks photoshopped. I could be wrong."
"What in the photoshop is this 🤣🤦🏽‍♂️"
Share your thoughts on NeNe Leakes smoking hot summer body. Sound off in the comments below!
"Like" us on Facebook  "Follow" us on Twitter and on Instagram