Real Housewives of Orange County
Meghan Edmonds NOT Leaving Cheating Husband Despite Jim Sending Masturbation Videos & D*ck Pics to His Mistress While She Was Giving Birth!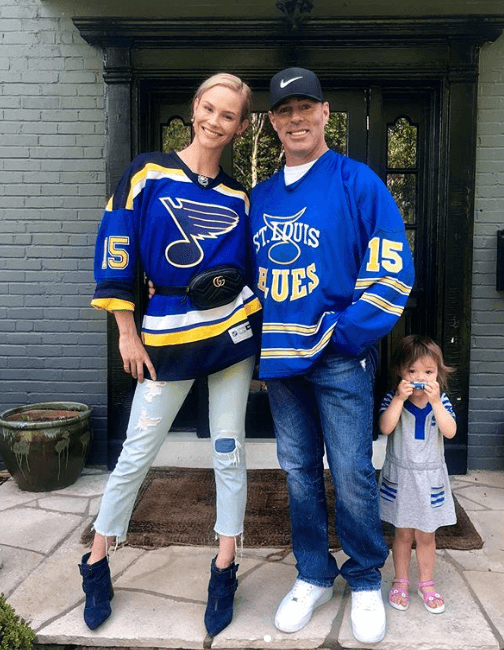 Just two weeks after AllAboutTheTEA.com exclusively broke the news of Jim Edmonds cheating on Meghan Edmonds while she was pregnant — the couple have seemingly reconciled. 
On Thursday, Meghan took to Instagram Stories to inform her 937,000 followers that Jim's not a "saint but Saint (San) Diego is helping" the couple "find" their "way."
Last week, the Real Housewives of Orange County star fueled speculation about divorce when she was spotted not wearing her wedding ring.
As AllAboutTheTEA.com readers know, Meghan grappled with public humiliation after the release of raunchy text messages between Jim and his mistress. The texts included pictures of her husband's genitals and a video of the former pro-baseball player masturbating on the same day Meghan gave birth to their one-year-old twins, Hart and Hayes.
EXCLUSIVE: Jim Edmonds' Steamy Affair While Meghan Was Pregnant With Twins EXPOSED — D*ck Pics, Threats, Hush Money & More!
Most recently, Meghan and Jim came together to support their 1-year-old son Hart as he had an MRI performed after the family became concerned that he might have a neurological disorder. "But mommy and daddy's best part is the results," Meghan captioned one photo of Jim holding Hart, suggesting that the prognosis for their son was a positive one.
The woman Jim Edmonds admittedly had an "emotional affair" with was exclusively identified by AllAboutTheTEA.com as Jennifer Villegas, 34. The former mistress claims that she's now being harassed by Meghan.
EXCLUSIVE: Jim Edmonds Mistress EXPOSED — The Baseball Madam Speaks Out!
On June 17, Villegas filed a police report against Meghan — accusing her of harassment and threats against her family. In the police report obtained by AllAboutTheTEA.com — Villegas details receiving multiple texts and phones calls from the mom of three starting in September 2018. 
EXCLUSIVE: Jennifer Villegas Files Police Report Against Meghan Edmonds' For Harassment Amid Jim Edmonds Cheating Scandal: 'She's Out For Blood and Won't Stop Until I Jump Off A Bridge'
As previously reported, Jennifer Villegas explained to AllAboutTheTEA.com that Meghan was aware of the affair sine last year (September 2018) — despite denying knowledge of the mistress in her lengthy blog post about the infidelity.
"Meghan first reached out to me on September 20, 2018 and bullied me into retracting my story. She had already left me a threatening voicemail, so I did because I was fearful for my safety and the safety of my daughter. I am a single mom and very protective of my child." Villegas told AllAboutTheTEA.com.
AllAboutTheTEA.com broke the story on June 13 — exposing Jim Edmonds was sending naked penis photos and videos pleasuring himself to another woman — while Meghan gave birth to the couple's twins.
Keep in mind that Meghan found out about Jim's infidelity last year, so she's had plenty of time to process the enormity of her husband's adultery.
Tell us what you think about Meghan Edmonds reconciling with Jim. Do you think Jim will cheat again in his marriage?
"Like" us on Facebook  "Follow" us on Twitter and on Instagram