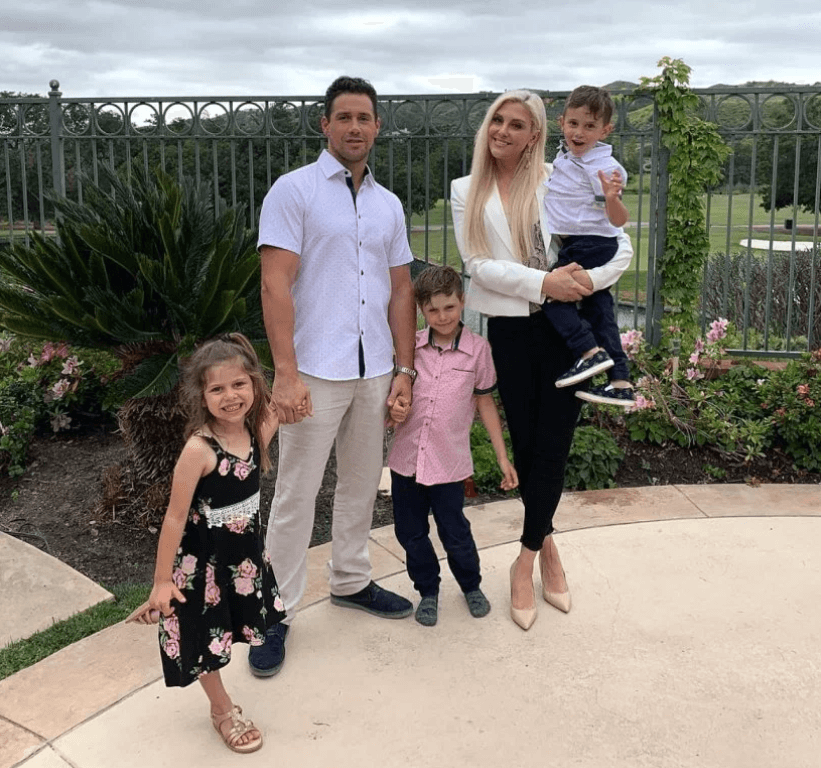 A dark secret in Gina Kirschenheiter's marriage has been exposed.
The Real Housewives of Orange County star revealed that her estranged husband, Matthew, choked and assaulted her during a violent fight at the couple's home.
According to the mom of three, Matt showed up at her home around 2:00 AM over the weekend, "pounding at the door." She says when she went downstairs, he had already entered the house. She says he then "threw me down on the couch and threw some furniture around" and claimed he was "screaming in my face and saying he was going to kill me."
"He ripped my bra off, then took a pillow and hit me on the side of the head with it hard. I begged him to stop…to calm down…but he kept hitting me." She continued. "He started to hit me on the side of the head with his open hand. When I tried to get up off of the couch, he threw me back down and began choking me. Then he started to hit me all over my body."
Gina says she ran out of the house screaming to the neighbors and rang the doorbell but Matt came after her and "grabbed me and dragged me on the cement back into the house. He threw me back on the couch started hitting me again telling me he was going to kill me. His eyes were black and nothing I could say would bring him back to reality."
Arrest Warrant Issued For Gina Kirschenheiter After She Failed To Appear In Court Over DUI Charges!
The violent altercation took place with the couple's children in the home.
On Monday, Gina, 35, filed for a protective order in Orange County Superior Court. She was granted "legal and physical custody" of their kids – Nicholas, 7, Sienna, 5, and Luca, 4 — until a July 17 hearing after she accused Matthew of abuse.
Matt has also been ordered not to come within 100 yards of Gina, his sons and daughter.
After Gina got the protective order, Matt requested the court keep the former couple's custody arrangement from December 2018 in tact. He offered to have his visits with the kids monitored.
"The minor children shall be with [Matt] 1st, 3rd, 5th weekends from Friday after school, or 3:30 PM through Sunday at 5:00pm," the docs state. "[Matthew] requests the current custody/time share remain."
A further hearing on the restraining order will be held July 16.
As reported, Matt was arrested on June 22 on suspicions of domestic violence and released the next morning, June 23 around 1:00 AM. According to jail records, his bail was $0.
Gina and Matt called it quits before season 13 of RHOC started airing in 2018. The spouses filed for divorce in April 2018.
On June 11, Gina shared a loving tribute to Matt — wishing him a very special happy birthday. "Happy birthday to the man who has held my hand for the last 14 years despite the ups and downs. Thanks for being the best father to our kids, and the best friend a girl could ask for. Wouldn't want to take on this crazy life with anyone else. Like you said, "I'm your person and you're mine." ❤️ Happy Birthday Matthew." She posted on Instagram.
"Like" us on Facebook  "Follow" us on Twitter and on Instagram