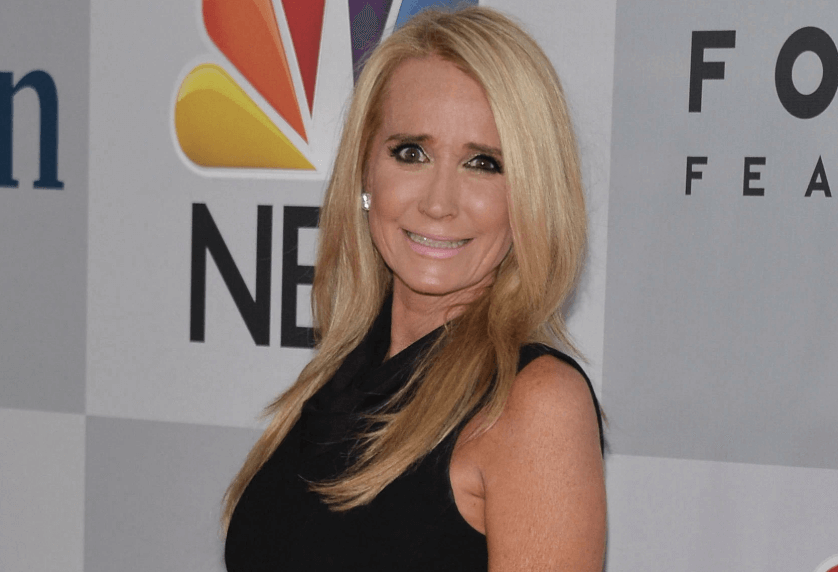 The Real Housewives of Beverly Hills train wreck, Kim Richards is reportedly in talks to return to the Bravo reality series. 
However, it's not clear if she'll return as a full-time "Housewife" or a "friend of" — but according to Radar, she's meeting with Bravo execs to negotiate her comeback.
'The Show Will Go On!' Andy Cohen Talks Lisa Vanderpump's 'RHOBH' Exit & Addresses Kathy Hilton Joining the Show!
The 54-year-old recovering alcoholic is infamous for drug-fueled drama that involve: shoplifting, public disturbances, battery on a cop, public intoxication, and numerous arrest. 
As fans may recall, Kim Richards was a hot mess in the previous seasons that she appeared on but has seemingly cleaned up her act and ready to reenter the spotlight.
"Kim has been begging producers to take her back ever since she was fired," reports Radar Online.
As previously reported, Kim's troubles began in early 2015 when she was arrested for public intoxication at the Beverly Hills Polo Club. At the time, Bravo executives reportedly gave the troubled reality star an ultimatum to go to rehab or she would be let go from the show.
Lisa Rinna Attacks Kim Richards After Bunny Diss! Calls Her 'Sick' & Claims Kim's Using Her As A 'Meal Ticket'
Then in May 2015, Kim relapsed during her daughter's dream wedding in Mexico and consequently went missing for a week. At that point, Bravo TV executives made the decision to end their professional relationship with Kim when she "would not return calls from her bosses at Bravo."
"Kim has been hanging on as a friend of the housewives," the source said. "But right now, she has no other job and has no other source of income."
The insider added, "Producers for the show know that Kim can bring in the ratings because she has done it before, but only when she is a mess. Now that she seems to have it together, people are skeptical if their fans will care about her boring life."
RELATED: Kim Richards Arrested for Shoplifting
And she's ready to spice things up for the viewers to tune in.
"Kim told them that she knows how to make people tune in and that she will deliver the drama," the insider said. "If it takes another meltdown she is ready to do that" the insider added. "At this point, she will do just about anything to be back on the cast full-time."
As reported,  Kim's sister Kathy Hilton, is also being considered to join the show amid Lisa Vanderpump's exit.
"Like" us on Facebook "Follow" us on Twitter and on Instagram