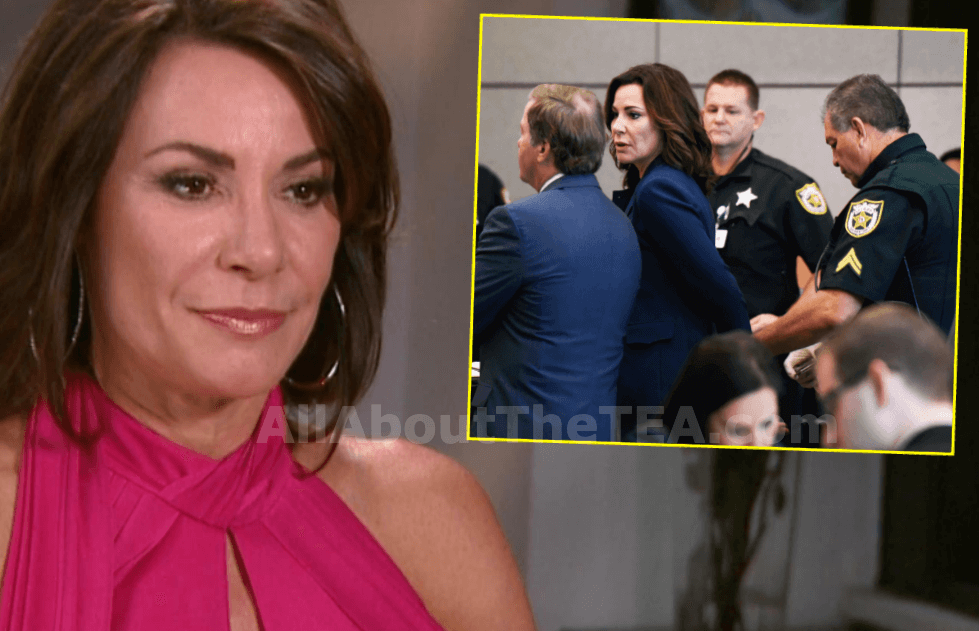 Just three days after avoiding jail time for violating probation in her drunken police officer assault arrest — Luann de Lesseps was caught possibly drinking alcohol over the holiday weekend.
PHOTOS: Kelly Dodd's Boozy Memorial Day N*pple Slip Witnessed By Minors!
The Real Housewives of New York City star struck a sweet plea deal on May 23, after a Palm Beach County judge ordered her to jail for violating terms of her probation. Hours after being taken into custody, the judge recalled Luann's case and offered her a new plea deal.
As reported, Luann is required to submit to "weekly telephone counseling sessions with her treating psychiatrist" in addition to in-person sessions once a month. She's also ordered to take Antabuse, a sobriety medication prescribed by a doctor and required to maintain a breathalyzer monitoring device. The reality star also agreed to pay for her own transportation back to Florida if she is found in violation of probation in the future.
The former countess was released from custody of the Palm Beach Sheriff's Office, after accepting the new probation terms.
RELATED: Luann De Lesseps Freed From Jail After Getting NEW Sweetheart Plea Deal From the Judge!
Three days later on May 26, Luann de Lesseps partied in the Hamptons with former Real Housewives of Miami star, Marysol Patton, and RHONYC co-star, Barbara Kavovit.
Over the Memorial weekend, the ladies (and friends), celebrated Luann's birthday, feasted on lobsters and the cocktails flowed generously. In the following video, Luann is spotted with a glass of wine in front of her while seated at a table. Press play below to watch the video that has a few eyebrows raised!
Tell us what you think. Did Luann de Lesseps fall off the wagon again and violate her new plea deal? Sound off below!
"Like" us on Facebook  "Follow" us on Twitter and on Instagram