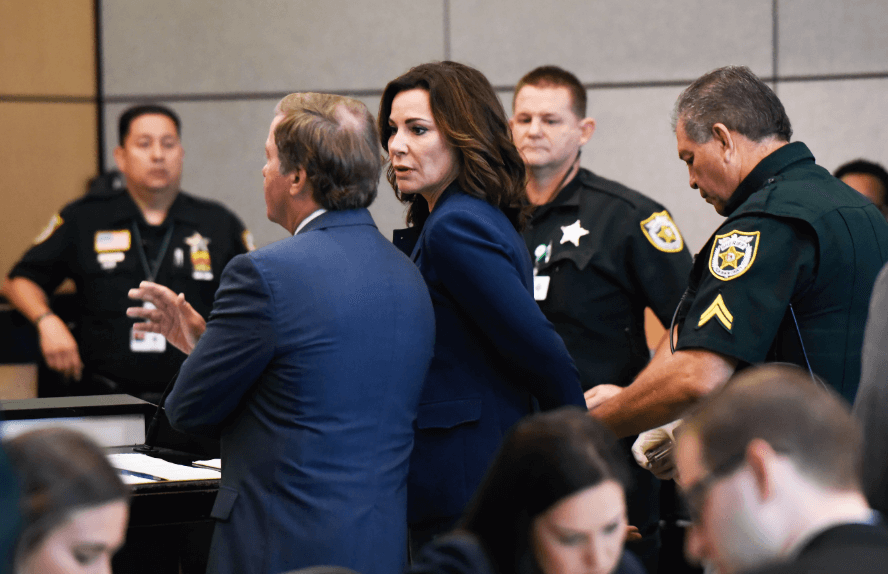 Luann de Lesseps is a free woman again after striking a brand new plea deal in her drunken arrest case.
As reported earlier today, the Real Housewives of New York City star was taken into custody for probation violations by drinking alcohol. A Palm Beach County judge ordered the Bravoleb go to jail in this morning, however, a new plea deal saved her from a lengthy prison stint.
According to the court docs obtained by Radar Online, Luann is required to submit to "weekly telephone counseling sessions with her treating psychiatrist" in addition to in-person sessions once a month.
The judge also ordered Luann to take Antabuse sobriety medication prescribed by a doctor and she's required to maintain a breathalyzer monitoring device.
The reality star also agreed to pay for her own transportation back to Florida if she is found in violation of probation in the future.
The former countess was released from custody of the Palm Beach Sheriff's Office, after accepting the new probation terms.
Back in December 2017, Palm Beach Police arrested Luann, 54, on charges of disorderly intoxication, resisting arrest and battery on a law enforcement officer at the Colony Hotel.
She ended up pleading guilty last July to three charges of battery, trespass and disorderly intoxication, avoiding jail time. As a result of the plea deal, she was put on one year of probation, part of which requires her to perform 50 hours of community service, attend two Alcoholics Anonymous meetings per week and attend a Victim Impact Class by Mothers Against Drunk Drivers. In addition, the reality star is subjected to random drug and alcohol testing and has to remain clean throughout her probation.
Do you think Luann de Lesseps will stay sober and comply with the new terms of her probation? Sound off below!
"Like" us on Facebook  "Follow" us on Twitter and on Instagram