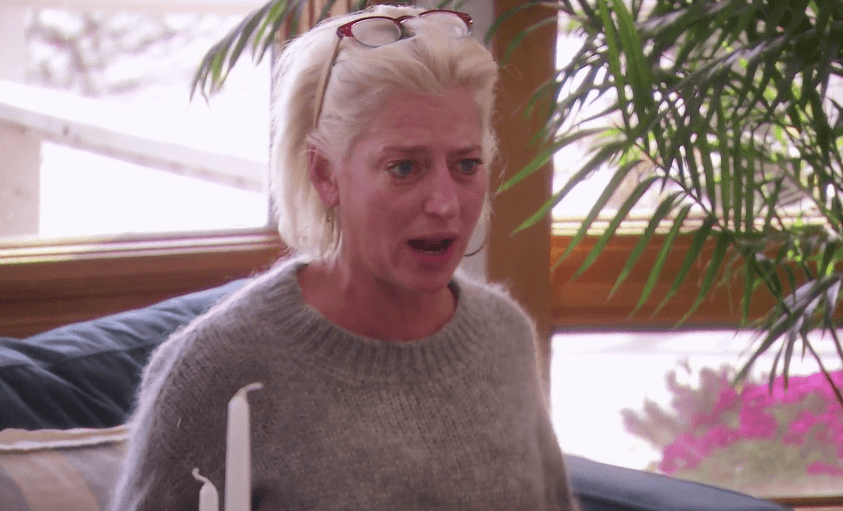 The Real Housewives of New York picks back up in Luann de Lesseps' upstate nest, where the ladies are debating the difference between an intervention and a celebration. Luann and Bethenny Frankel  continue to hash out their Halloween beef, and Luann is delighted to re-confirm that it's all about her. Bethenny decides to call out Luann's Berkshires bedroom grab, tagging the cabaret queen as a self-absorbed diva.
Bethenny Frankel performs an impressive interpretive dance to prove her point, and Luann finally breaks down — confessing her remorse over Bethenny missing her late-night  performance. Bethenny takes a break from the runaround to jabber with her new beau, and Dorinda Medley joins the dance, agreeing with Bethenny's frustration over Luann's foggy noggin.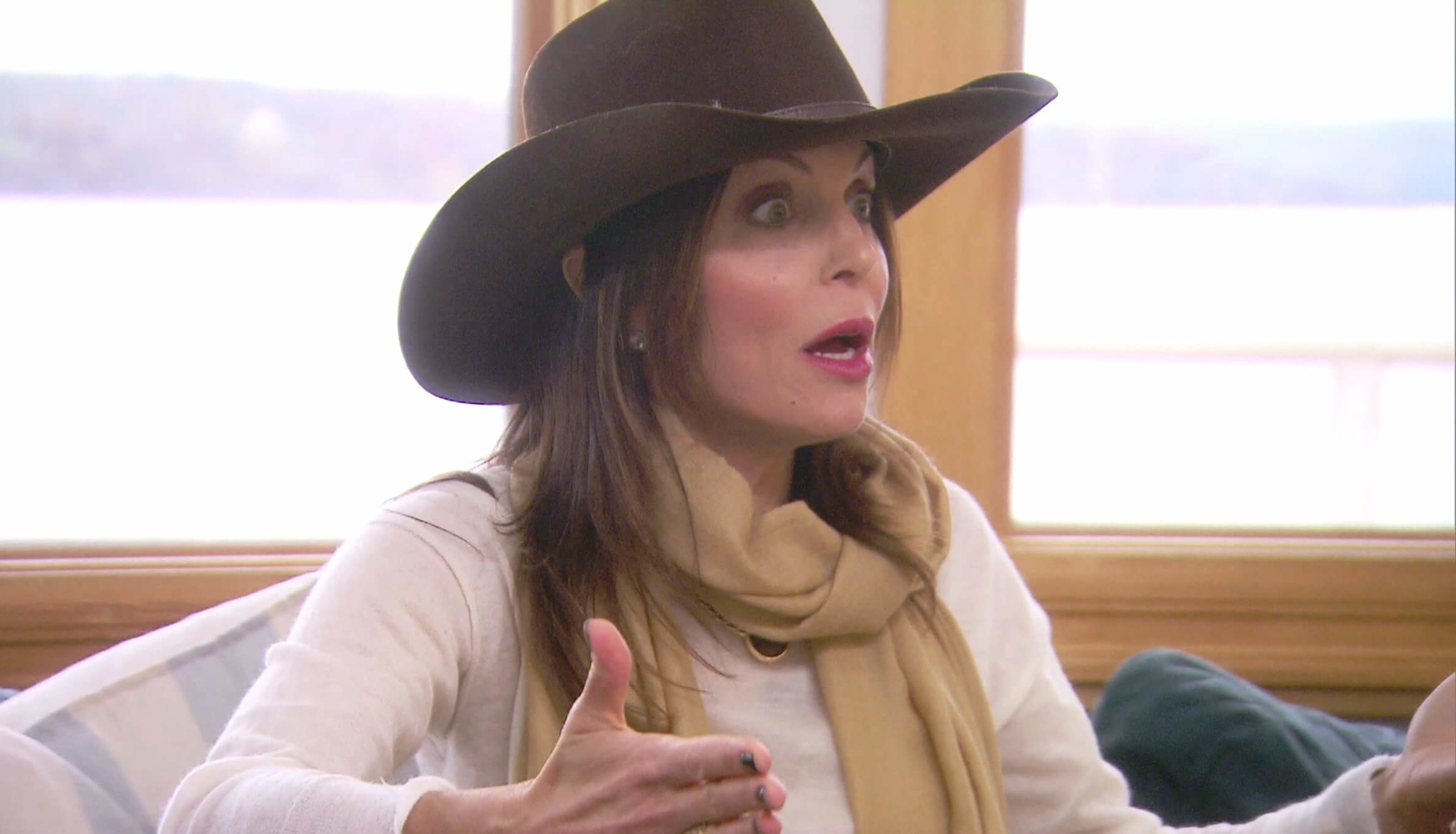 Luann and Bethenny give actual communication another try,  and Bethenny re-reminds her that she's been a legit friend. Luann agrees that her kind support is a definite upgrade from her slut-shaming banshee approach. Bethenny reiterates that she has been a super-duper-duper good friend, but Luann wants to be out from under her relapse debt. Bethenny wants Luann to cut the digs, so Luann finally apologizes for going berserk over a mounted shark. Luann shakes off her moment of clarity and reverts back to her rinse-and-repeat Halloween whine, dashing Bethenny's hope for a true breakthrough. Luann finally humbles herself and apologizes again for her insensitive blurting habit, while Sonja  Morgan translates, via a lively reenactment in the next room. Bethenny is unimpressed, but lets Luann off the hook — for now.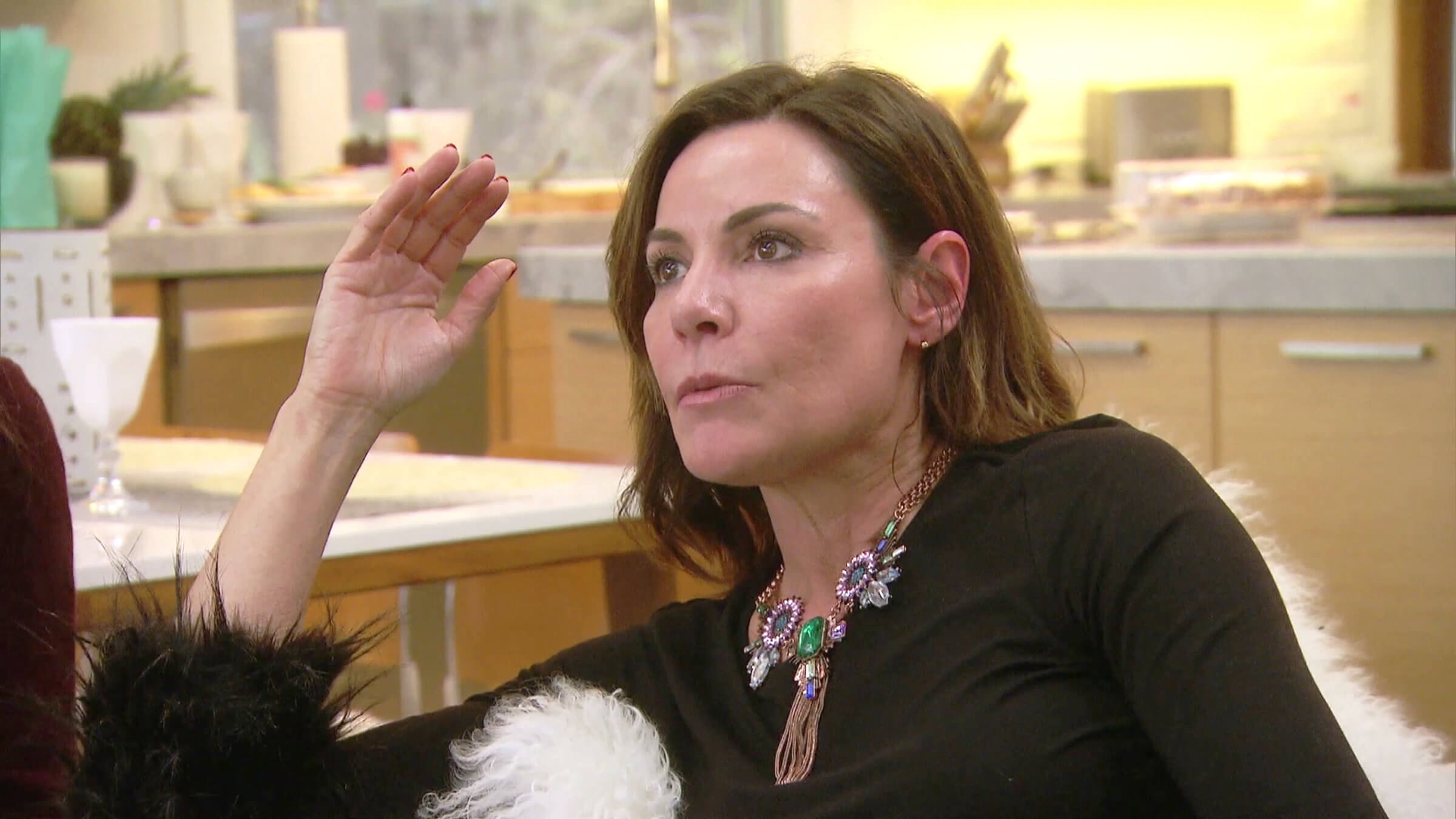 Barbara Kavovit later addresses the showdown with Luann, and reveals her surprise at the aggressive Bravo vibe. Luann speaks truth when she calls Sonja a double-dealer, and Sonja happily confirms her pot-stirring role. The other ladies head to their hotel, and while Dorinda and Bethenny are excited, Tinsley wants to black out until the country nightmare is over. Ramona finally arrives in Rhinebeck, hauling along the centerpieces from her real-friend lunch — as gifts for Luann and visuals of her lofty popularity. Luann's new stomping ground is Ramona's hometown, and memories are around every corner. The hotel ladies gather at a charming local restaurant, and Ramona melts down when she sees a familiar table for six. She becomes emotional before sharing some dark family secrets, including the fact that her father froze her out of his will. Ramona's family history is rough, and the ladies are supportive.
Bethenny Frankel Goes Off On American Airlines and Delta For Serving Fish!
Meanwhile, Luann, Sonja and Barbara are headed to the restaurant, and pass the time by plotting how they will take out Ramona. The trio arrives, and Sonja's hair is ready for a good time. Sonja soon launches into complaints about being shut out of Ramona's high society lunch, and Bravo re-busts Ramona for personally giving Sonja the high society axe. Ramona pleads innocent, before she and Luann face off over which upstate town is the hippest. Half of the ladies begin to casually back out of Luann's cabaret after-dinner plan, and Luann is disappointed. Bethenny and Ramona blow out the candles on a shared birthday cake, high-fiving to their cabaret escape.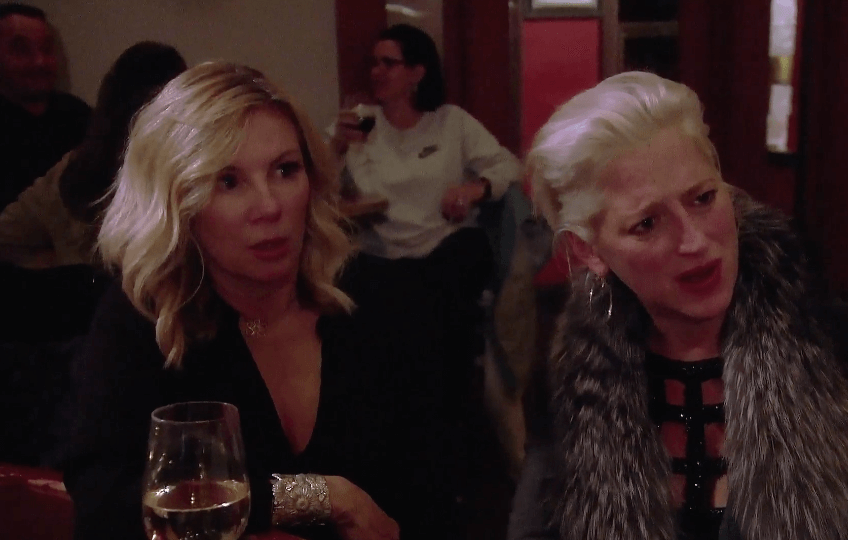 Dorinda, Bethenny and Ramona take another peek into Ramona's past, visiting a turtle-themed restaurant, with a funereal past. Bethenny and Ramona connect over having horrible parents, and Dorinda is shellshocked by the startling anecdotes. Bethenny astutely points out their common link — single moms of only girls — and Bethenny and Ramona bond over their commitment to breaking the family abuse cycle. The other ladies hit a local bar, which is evidently the upstate hotspot for cabaret.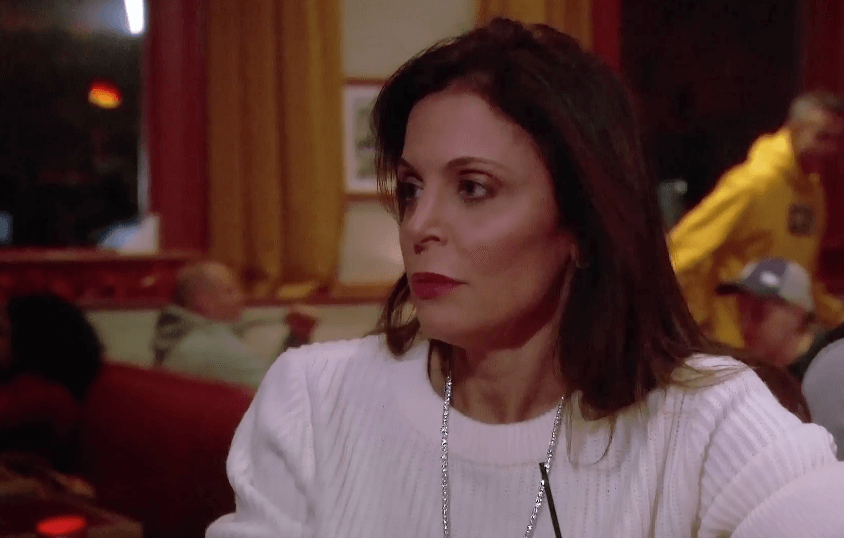 The locals are intrigued by the strange reality stars, and the newest strange reality star connects with the one straight male in the room. Margarita makes her entrance and belts out a jarring rendition of Money Can't Buy You Class — delighting Luann. Sonja excitedly paints the scene is an eerie look into Luann's future, verbalizing what all of the ladies are thinking. Luann, Sonja and Barbara dance the night away with Margarita, while Tinsley suffers crushing cabaret remorse.
The next morning, Bethenny is hung over, Tinsley's senses are battered, and Barbara is basking in a makeout afterglow. Barbara makes her upstate exit, and Luann can't wait for the rest of them to follow. Luann opens her branded candlesticks from Ramona, and the ladies chitchat about the night before. Ramona shoots Dorinda a twitchy response when she announces her departure time — and Dorinda fires back, calling out her shady-crazy eyes.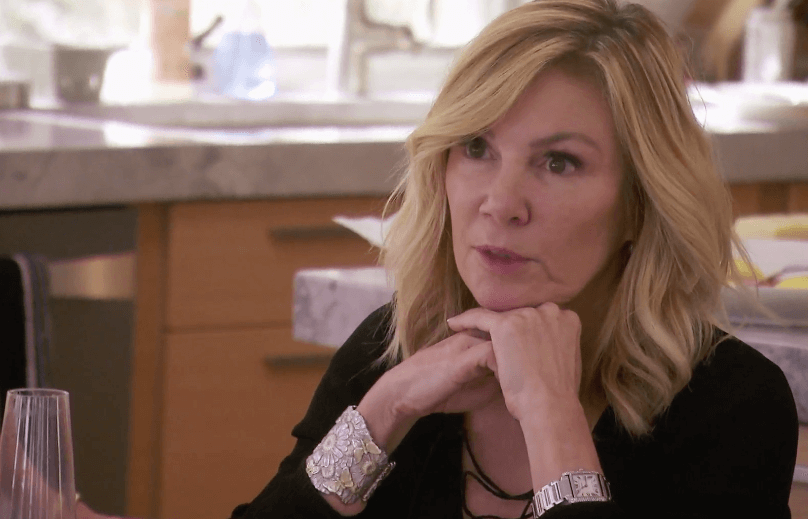 Others caught Ramona's botoxed smirk, and practically applaud Dorinda for taking her on. Dorinda holds Ramona accountable, and declares that she has the right to react when poked. Bravo rewinds Ramona's cringeworthy charity spectacle, and Dorinda delivers a Ramona impression to boost her popular argument. Ramona informs the audience that she's expressive in general, and shouldn't be blasted for her facial enthusiasm. Dorinda advises Ramona to take a dive in the Hudson, and Sonja specifies preferably for good.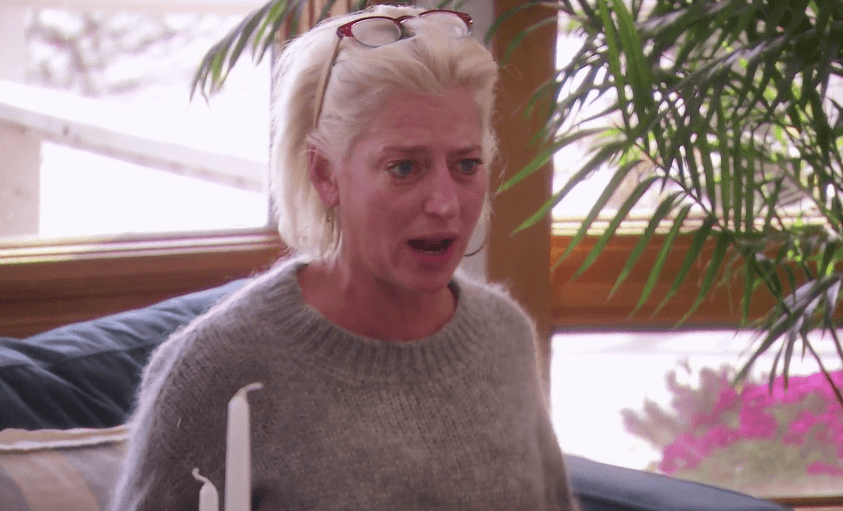 Tinsley Mortimer scolds Ramona for clipping Dorinda at the charity event — despite the fact that it was Dorinda who rudely interrupted the guest of honor. Dorinda and Ramona argue over who was out of line, until Dorinda shifts the convo back to Ramona's Angel Ball seat switcheroo. The ladies finally wake up and nail Sonja for stirring up  trouble — and Sonja is happy to accept the honor.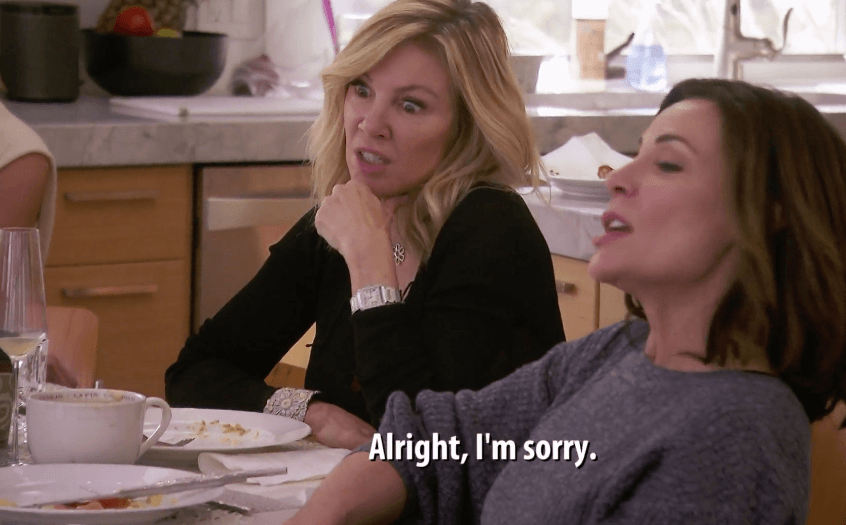 Next week on The Real Housewives of New York, the girl party goes to Miami — where Ramona smooches with Harry and Sonja takes a tanked  tumble off a chair. 
"Like" us on Facebook "Follow" us on Twitter and on Instagram