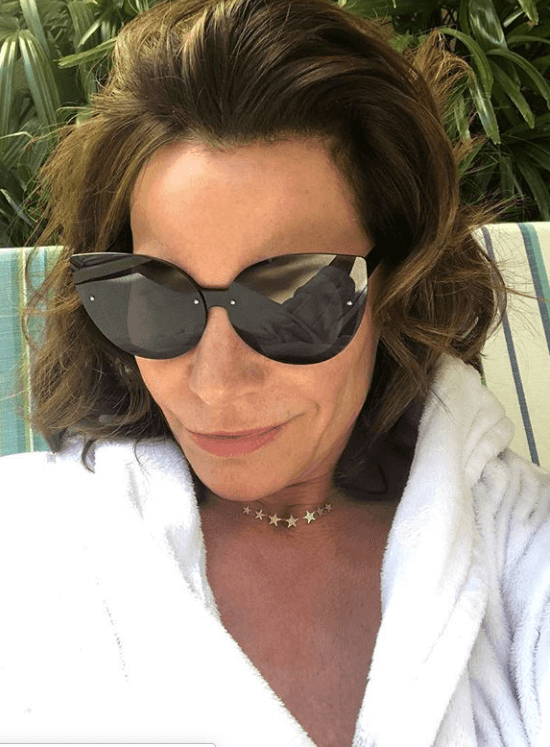 Luann de Lesseps is going back to jail!
On Thursday morning, a judge ordered the Real Housewives of New York City star be taken into custody today for probation violations.
The judge said Luann isn't taking her probation seriously after a positive alcohol test and failure to attend AA meetings. 
The Bravoleb pleaded guilty to lesser charges last year after Palm Beach Police arrested her on charges of disorderly intoxication, resisting arrest and battery on a law enforcement officer at the Colony Hotel on Christmas Eve in 2017.
She ended up pleading guilty last July to three charges of battery, trespass and disorderly intoxication, avoiding jail time. As a result of the plea deal, she was put on one year of probation, part of which requires her to perform 50 hours of community service, attend two Alcoholics Anonymous meetings per week and attend a Victim Impact Class by Mothers Against Drunk Drivers. In addition, the reality star is subjected to random drug and alcohol testing and has to remain clean throughout her probation.
As previously reported, Luann recently suffered another relapse in April 2019 — and avoided another stint in rehab by using her traveling cabaret show to justify her pardon.
The troubled Real Housewives of New York City star came under fire for the second time this year by New York Probation for violating the terms of her plea deal.
New York Probation submitted paperwork to Florida courts that show the reality star tested positive for alcohol on April 22, "she had 2 glasses of mimosas after a performance [of her burlesque show] in Chicago." The document stated.
Luann, 53, reported her relapse to a Florida supervising officer on April 23, 2019. "She was offered the opportunity to immediately enroll in outpatient treatment," the officer stated in documents." Luann claimed her "touring schedule will impact treatment participation."
At the time, her probation officer offered the reality starlet an alcohol ankle monitor device to wear but the reality star declined — asserting it would be "too intrusive" while she is performing, according to the documents.
"Like" us on Facebook  "Follow" us on Twitter and on Instagram