Larissa Dos Santos Demands $1 Million From Colt But Settles For $200 A Month!
On tonight's all-new episode of 90 Day Fiancé: Happily Ever After, Larissa Dos Santos brokers the most unusual financial arrangement that I've ever seen with husband, Colt Johnson.
'90 Day Fiance' Ashley Martson and Jay Smith Go Toe-to-Toe On "Tell All" Over His Tinder Cheating!
https://www.instagram.com/p/BxnqCRUHYkx/
In the clip below, the couple are out to dinner discussing Larissa's needs and wants — this is after domestic abuse charges are dropped on Larissa Dos Santos. 
"Other thing that make me feel a little bit sad Colt is when I ask you money for buy stuff, that for example I want to buy a Chanel. Three thousand dollars," she says.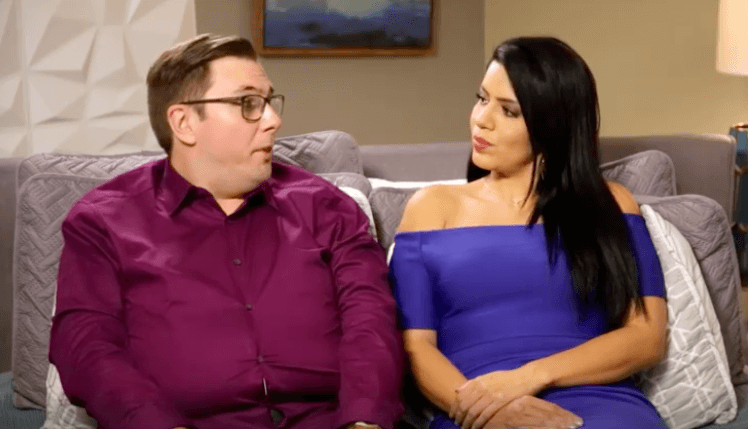 Colt responds, "I will move heaven and earth to make you happy, but sometimes your demands are quite ridiculous, honestly." 
"I just want to money. Money, money, money, money," Larissa says.
https://www.instagram.com/p/BwyNGgBgd2W/
She says she wants $1 million dollars from Colt  but settles for a $200 pre-paid card a month. Larissa literally leaps from Chanel to Michael Kors in a nano-second.
"I want $1 million from Colt, but it's better $200 than nothing," she says.
"Let's see if you can survive on $200 for 30 days," Colt says.
"You told me you had $10,000 saved. Where are this money?" she asks.
Don't miss 90 Day Fiancé: Happily Ever After on Sundays, 8 p.m. on TLC.
"Like" us on Facebook "Follow" us on Twitter and on Instagram
Avigail is an Entertainment blogger at All About The Tea, who specializes in The Real Housewives of Atlanta and The Real Housewives of Potomac. Avigail has a background in marketing. She's a Brooklynite living in the Bahamas, with a passion for travel, writing, reality TV watching, pop culture and spoken word.