David Beador Seeking Speedy Divorce From Shannon So He Can Marry Girlfriend Lesley Cook!
Shannon Beador and her estranged ex-husband, David Beador's divorce proceedings were chock full of drama on Monday, April 22.
Radar Online caught the two in an intense pre-hearing negotiations in the court's cafeteria.  
Real Housewives of Orange County exes sat apart, as their attorneys engaged in back and forth talks.
According to the report, David Beador is in a hurry to settle the divorce because he wants to stop paying his ex-wife $22,500 a month and has plans to marry his girlfriend, Lesley Cook.
"But it's my opinion that because she is getting $22,500 a month there is no reason to settle the case. There's just never a reason." David told the judge during a prior court appearance. 
VIDEO: 'F*cking Lunatic!' David Beador's Girlfriend Lesley Cook Attacks Walmart Employee After Being Accused of Stealing
Back in February 2019, David argued for a support figure reduction, alleging that his ex raked in almost twice what he did in 2018. He added that he maintains 50% custody of the girls, despite the temporary support order labeling Shannon the custodial parent 85% of the time.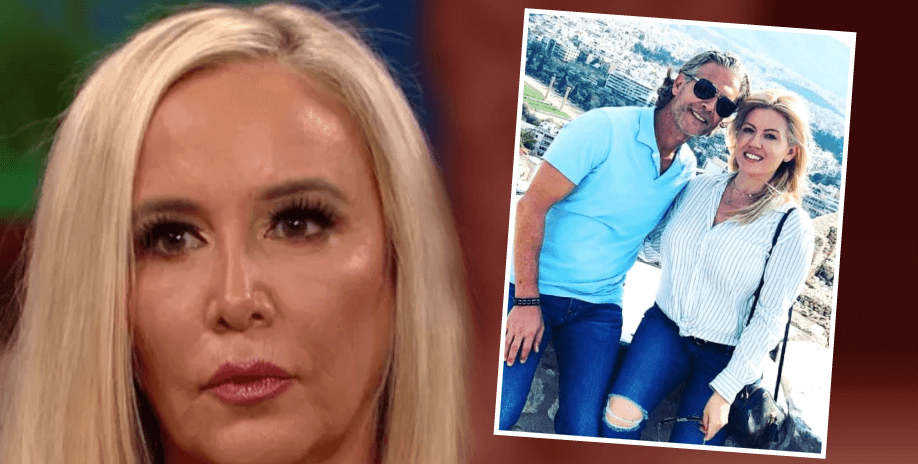 David, 54, claimed that Shannon made about $900k in 2018, and added that he tried to settle the case out of court, via multiple communication attempts with his ex's lawyer, Ben Phillips.
RELATED: Shannon Beador's Estranged Husband David Beador Files Order to Prohibit Her From Drinking Around Their Kids
The former couple are battling for custody of their three daughters, Sophie, 17, and 14-year-old twins Stella and Adeline.
"It is destroying our children," David previously told the judge.
"It's unbelievably sad that this is about money," David said during a prior court appearance where he begged the judge to lower his $22,500 a month payment to his ex.
In October, Shannon blasted David, calling him "disgusting" "nickel and dimer" after he tried to reduce his spousal support.
Real Housewives of Orange County cameras rolled during the tense cafeteria transactions. 
"Like" us on Facebook "Follow" us on Twitter and on Instagram
Nancy Zhāng is an Entertainment Blogger for All About The Tea. Nancy covers hot topics, recaps and celeb news. She loves to multi-task as a writer and a private chef. She received a B.S. in Mass Communications from LSU. Nancy's married and the proud mom of 2 German Shepherds.