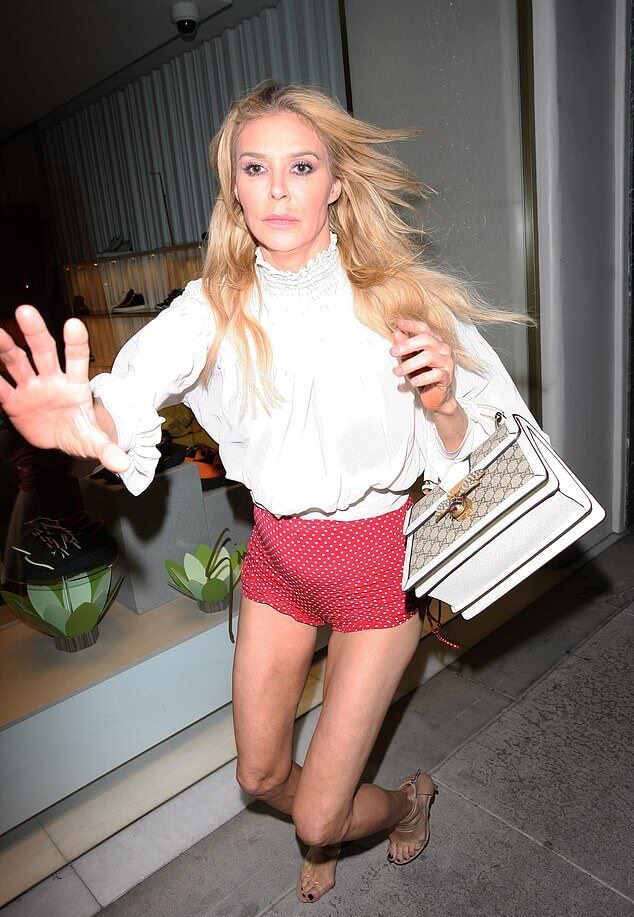 Brandi Glanville, 47, was spotted at Mr. Chow in Los Angeles on Friday night looking unrecognizable!
As the following photos show, the Real Housewives Of Beverly Hills alum appeared more than rough around the edges and inebriated.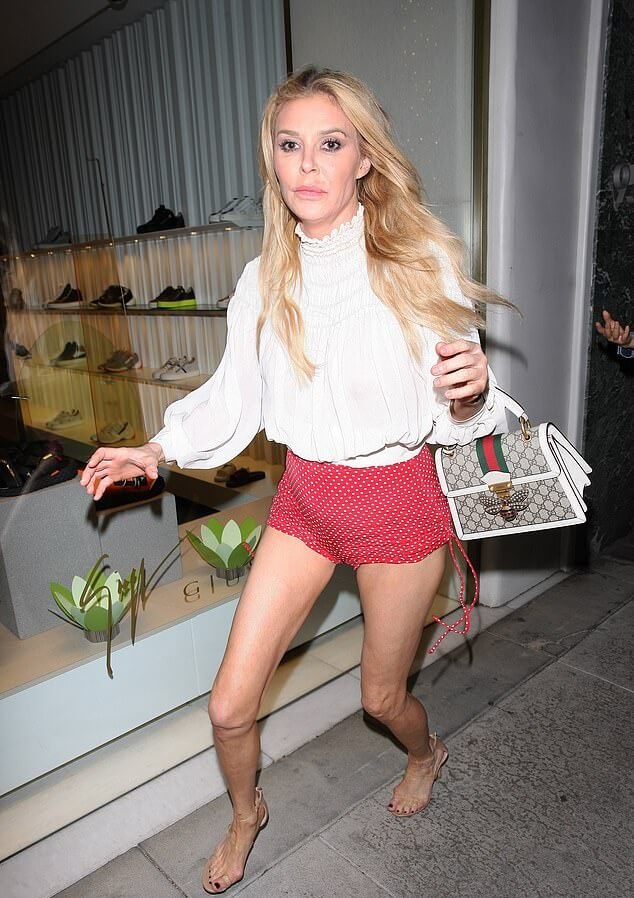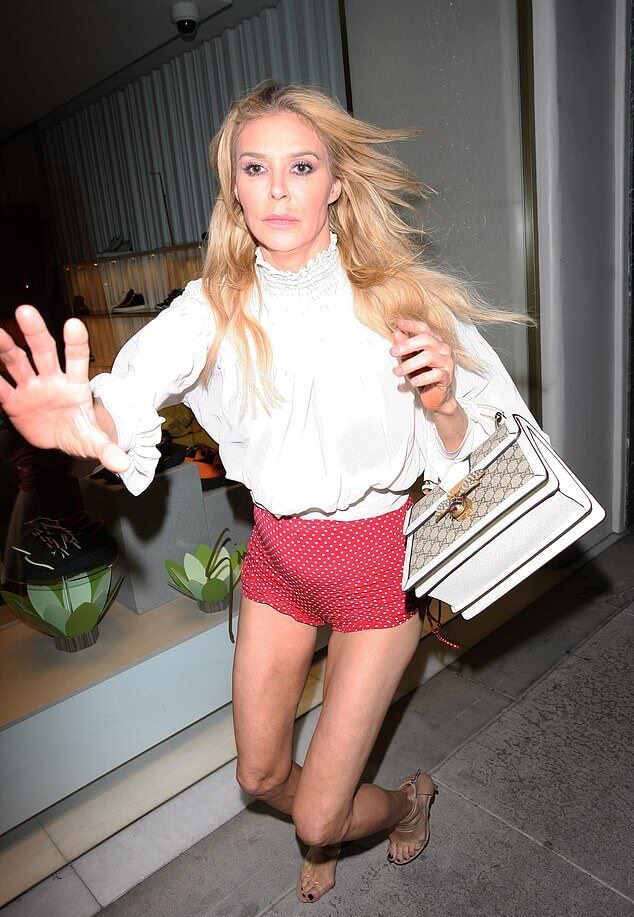 The hard-living reality star known for her volatile personality was a hot mess in red polka dot daisy dukes, a flowing white blouse, and high heels,  as she exited the venue. 
The reality star appeared worse for wear — even her lip gloss was smudged above her lip.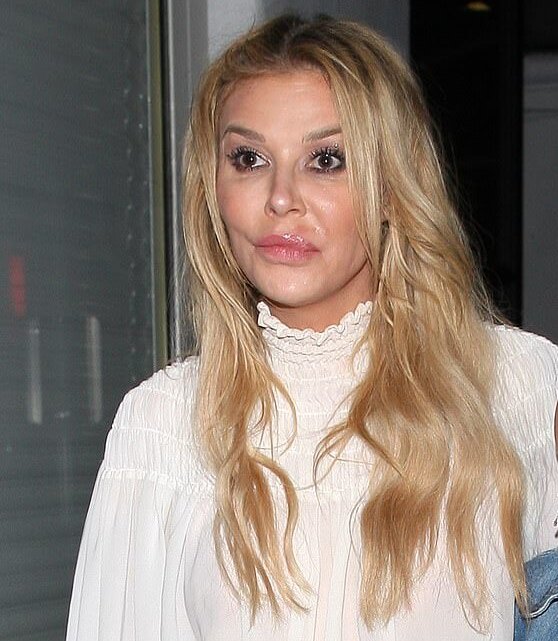 At one point, the mom of two had to be held up by friends as she stumbled down the street.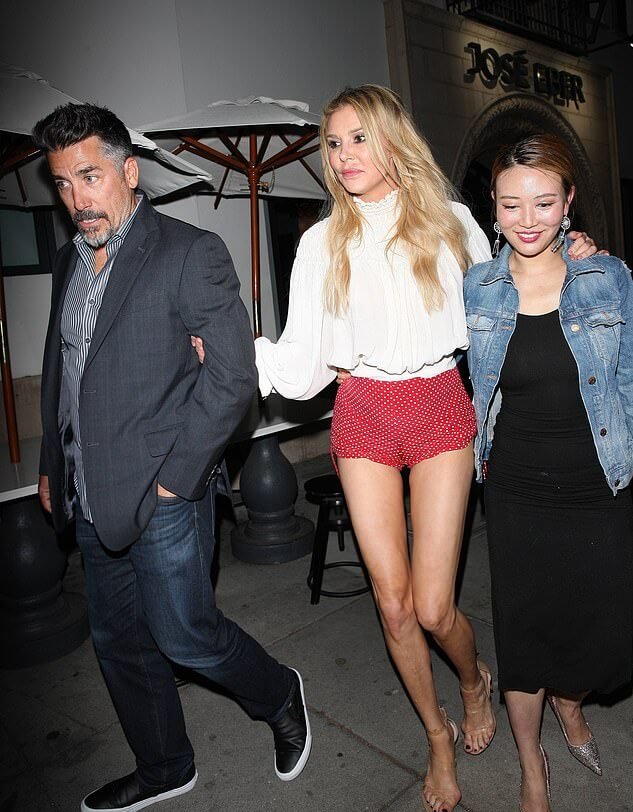 Brandi Glanville appeared on the Real Housewives Of Beverly Hills from 2011 until 2016 — and will make a reappearance on the current season nine.
Sound off below on Brandi Glanville's wild appearance and unrecognizable face.
"Like" us on Facebook  "Follow" us on Twitter and on Instagram