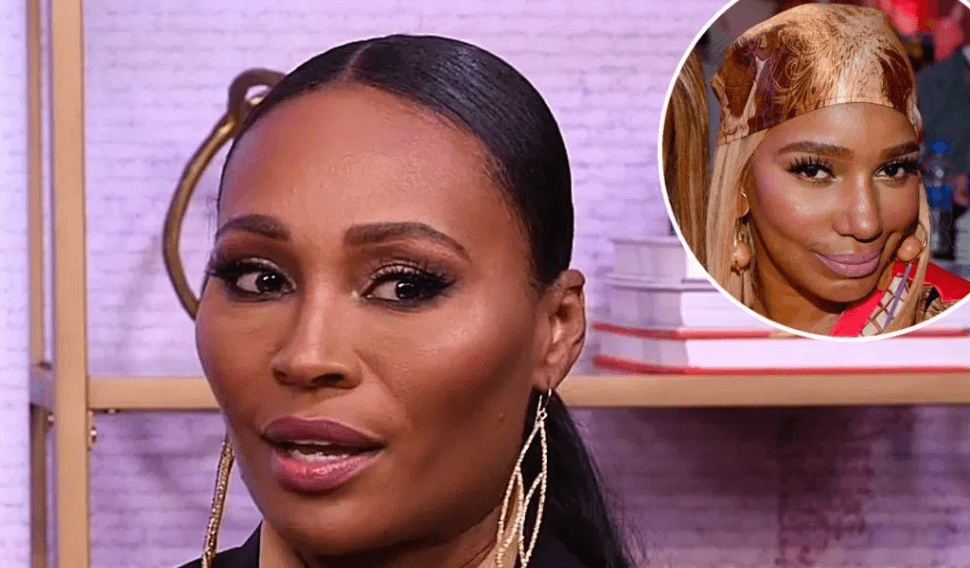 Things between former BFFs Cynthia Bailey and NeNe Leakes have taken a nasty turn!
The ex-supermodel appeared on the Jenny McCarthy show this week and is claiming that her former friend held her hostage in their friendship. And Cynthia also questions if she ever had a real friendship with NeNe Leakes.
Press play below to listen:
The Real Housewives of Atlanta star has been on a press tour to promote her new Seagram's beverage drink and using air time to discuss her conflict with NeNe Leakes.
Cynthia Bailey also appeared on the Strahan and Sara Show Monday to dish about the aftermath of the Real Housewives of Atlanta finale and what that means for her friendship with NeNe Leakes .
When co-host, Michael Strahan asked the former model if hope exist to restore her friendship with NeNe Leakes, Cynthia replied:
"I will always have love for her and I never say never…but it ain't gonna be next week."
She continues: "Again, sometimes friendships need a break. And I feel like looking back on everything and knowing the kind of person that I am and the friend that I've been to her — this friendship just isn't healthy for me at this point."
During the finale episode, Cynthia Bailey hosted a party to announce her new Seagram's cocktail beverage. Drama erupted after NeNe Leakes discovered former Housewife, Kenya Moore, was in attendance without getting the heads up from party host/close friend, Cynthia.
Cynthia vehemently denied knowing Kenya Moore would show up and claimed Kandi Burruss was responsible for bringing the former Miss USA to the event.
However, Cynthia was exposed when a live mic caught her trying to cover up that she plotted to bring NeNe's rival Kenya Moore back on the show without Leakes' knowledge.   
Real Housewives of Atlanta season 11 reunion part one airs Sunday, April 7, on Bravo, at 8:00 p.m. ET.
"Like" us on Facebook "Follow" us on Twitter and on Instagram