EXCLUSIVE: 'Little Women: Atlanta' Star Minnie Ross Talks Relationship with Pastor Troy & Drama with Juicy!
Minnie Tells HER Side!
The ladies of Little Women: Atlanta returned last week with a very dramatic season premiere.
The premiere focused on the ladies moving forward in their entertainment careers. Fans were shocked when OG cast member, Tiffany "Monie" Cashette, revealed that she would be moving back to Houston after her request for custody of her son was denied.
EXCLUSIVE: The Queen of Atlanta "Ms. Juicy" Talks Explosive New Season of 'Little Women: Atlanta'
AllAboutTheTEA.com caught up with Ashley "Minnie" Ross to get her side on ALL the drama going down in the ATL, including Monie's shocking departure. Check out our exclusive interview below:
What have you been up to since last season?
Minnie: "I have been working on some great business ventures and developing my new podcast which I am really excited about!! I think fans are going to be so entertained with the topics we touch on and the crazy places we go without storytelling!"
Why did you decide to start doing a podcast and did you feel as though you were kind of stepping on Juicy's territory?
Minnie: "I have been working on my media career way before the Little Women: Atlanta opportunity even became a thing.  My uncle has worked for many TV networks including BET, NBC and has been my mentor. My management team combined has over 30 years media experience in radio and TV.  Juicy doesn't own any territory and I am definitely not stepping in anyone's territory but my own."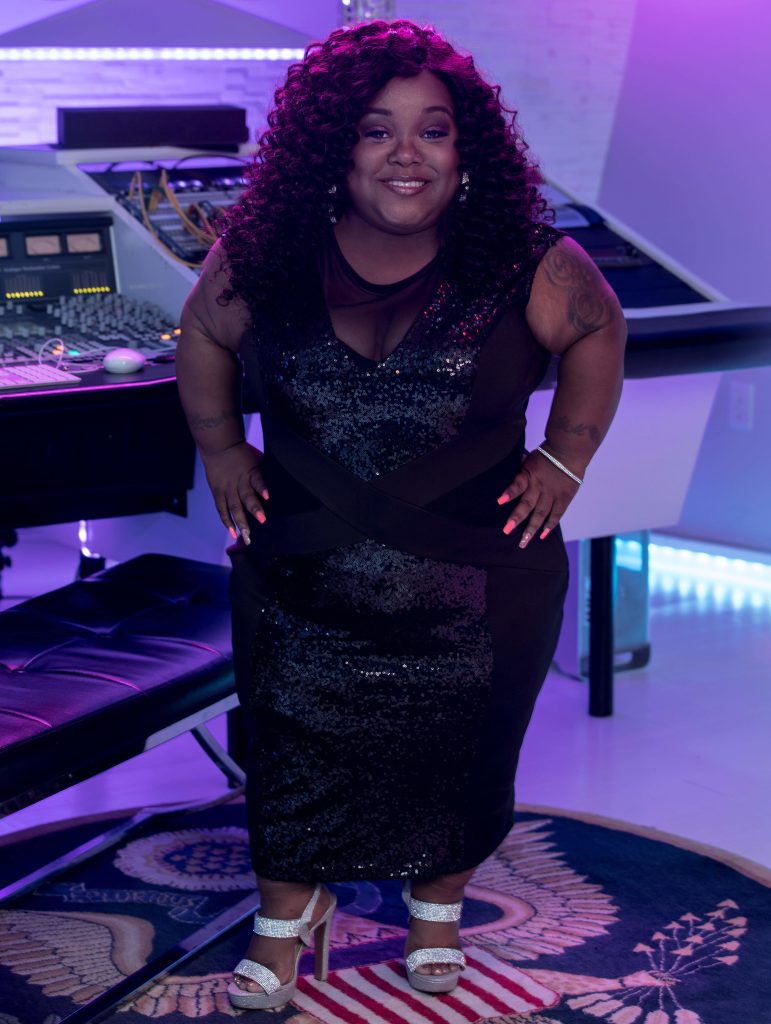 We see you working with Pastor Troy on the season premiere… what is your current relationship like with him?
Minnie: "Pastor Troy and I are good friends! We collocate when it makes sense and we always have each other's backs!"
How did you feel about the Cheeks returning to Atlanta?
Minnie: "I don't care about the Cheeks returning to Atlanta…. they are a non factor for me….I'm too busy building my empire to care what moves they make – or don't make."
How do you feel about Monie leaving Atlanta and moving back to Houston?
Minnie: "Monie leaving Atlanta was the best decision for her, and although we have had our ups and downs she is going to be missed and I wish her well.  She has to do what is best for her and her family."
What do you think makes this season of Little Women Atlanta different from past seasons?
Minnie: "This season is going to be lit!!!!  There are going to be real competitions at stake!  Everyone will be fighting to make it big in the hip hop industry!  Who will be the next big artist? You don't want to miss this season full of surprises and boss moves….us little women are sick and tired of being overlooked and underestimated. My cast-mates and I are here to take over everything!"
Catch Minnie Ross and crew on Little Women: Atlanta Thursdays, at 9:00 p.m. ET, on Lifetime!
"Like" us on Facebook "Follow" us on Twitter and on Instagram