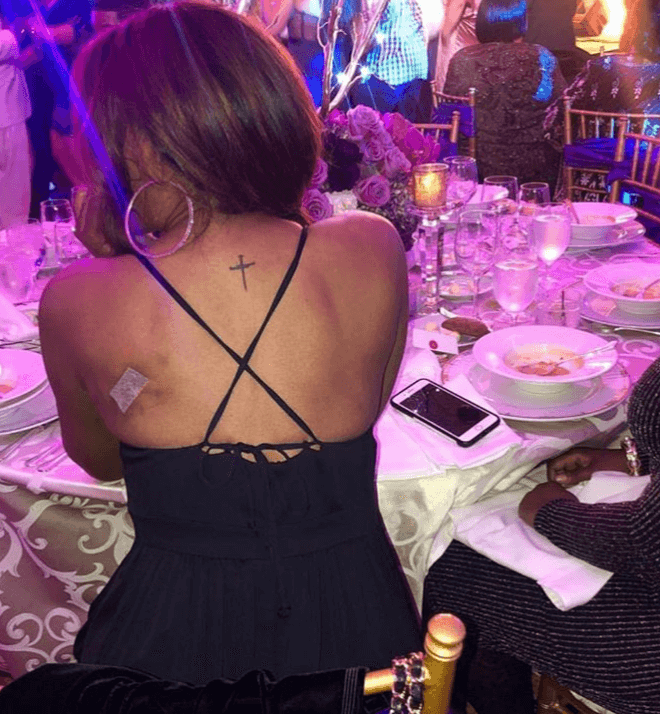 Cynthia Bailey regrets posting about the previous removal of lipoma tumor, after Real Housewives of Atlanta fans dragged her for being insensitive and seeking attention.
The Real Housewives of Atlanta star underwent surgery in April 2018 for a non-cancerous lipoma tumor removal and reflected on the incident by thanking God that she was not stricken with cancer — and many people affected by the disease were offended. 
The former model, 51, took to Instagram on Friday to share a lengthy post about her experience, along with a photo of the extracted non-cancerous lipoma tumor.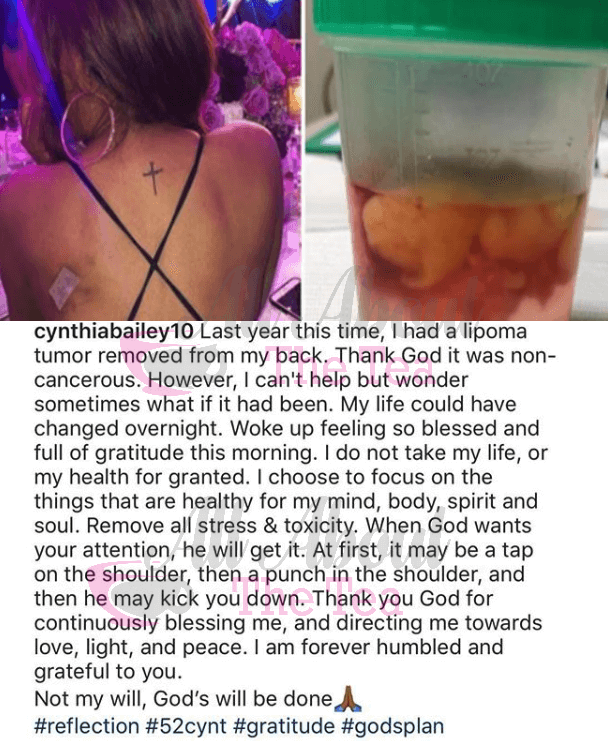 Real Housewives of Atlanta fans exploded — insulted by Bailey's dramatic post over what equates to a large pimple and dragged the reality star.
One person clarified that lipomas are fatty tissue and generally non-cancerous.
"Lipoma aren't cancerous its very rare for them to even be cancerous. It's fatty tissue. SMH"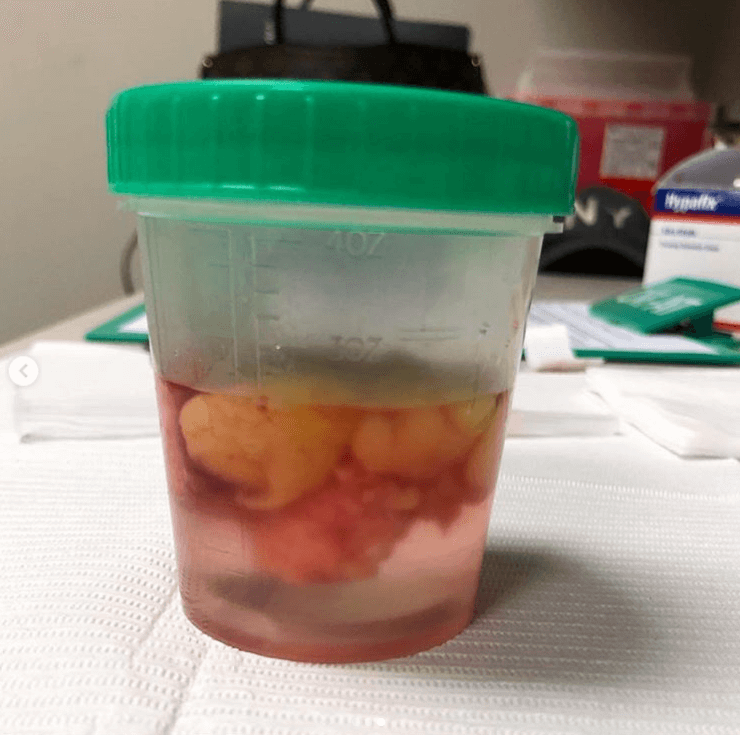 Other fans ripped the former model for being insensitive towards people actually suffering with the disease.
"There are people out there about to die and she's insulting them by being happy she isn't one of them? In that case we all are insulting them."
"I work as a hematologists at an oncology office ? my heart goes out to everyone battling cancer. ? Y'all are the real fighters and survivors."
"Medical persons read this and go? . Its just a fat lump. Thats it!"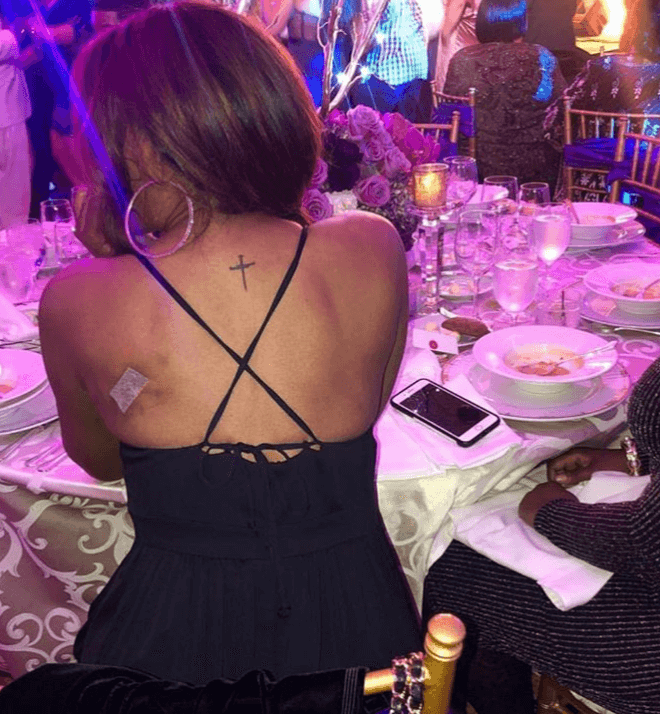 She was also accused of using the post for relevancy due to lack of storyline.
"The flip flopper Cynthia still tryna be relevant"
"My point exactly, she is searching for relevancy and story line, her and Mike supposedly about to get married and now she had someone bursts a big lumps and she is comparing it to cancer……?"
As reported, NeNe Leakes claims that she's been betrayed by Cynthia Bailey and exposed her former friend during a recent Instagram Live.
NeNe, 51, claims that Cynthia Bailey, 52, has done "a lot of f*cked up stuff" to her that will be exposed on the Real Housewives of Atlanta season finale. She also declared the cast 'coworkers,' and no longer friends.
RT @CowboysGoddess: I praying y'all mend y'all friendship @NeNeLeakes and @CynthiaBailey10 <NEVER! Co-workers ONLY

— NeNe Leakes (@NeNeLeakes) March 18, 2019
Do you feel Cynthia Bailey's post was offensive? Sound off below.
The Real Housewives of Atlanta airs on Bravo Sundays, at 8:00 p.m. ET.
"Like" us on Facebook  "Follow" us on Twitter and on Instagram