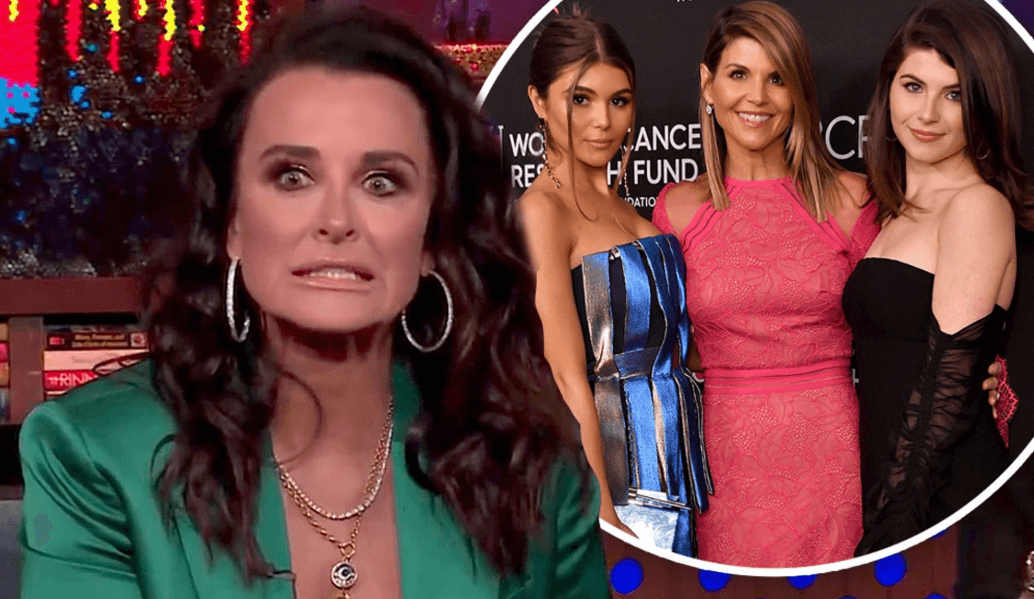 Kyle Richards and her college-aged daughters have come under scrutiny amid dozens of parents, famous actresses, and college coaches being charged in a criminal conspiracy to get students into top colleges.
Kyle Richards Accuses Lisa Vanderpump of Conspiring with John Sessa to Expose Dorit Kemsley!
The Real Housewives of Beverly Hills star is friends with actress, Lori Loughlin, who was arrested on Wednesday for her alleged involvement in the scheme to get their daughters Bella, 20, and Olivia, 19, admitted into the University of Southern California.
Ironically, USC (University of Southern California) is the same prestigious university that Kyle's eldest daughter, Farrah Britt, graduated from.
During a recent RHOBH episode, Kyle's 18 year-old daughter, Sophia Umansky, went off to start college at George Washington University in Washington, D.C.
Now fans are looking at the reality star sideways — questioning if she's a part of the college admissions cheating scheme known as "Operation Varsity Blues."
When a troll account tweeted, "@KyleRichards can you please confirm that all your children got into college on their own?" Kyle clapped back, "1,000,000 % My eldest @FarrahBritt graduated Magna Cum Laude from USC."
1,000,000 % My eldest @FarrahBritt graduated Magna Cum Laude from USC ??‍? https://t.co/TNKo6fjfGk

— Kyle Richards (@KyleRichards) March 13, 2019
Sophia, a freshman at George Washington University also addressed fan comments on her Instagram , "Did your parents bribe your way into Gw just like all your neighbors back home did? You seem incredibly stupid." The teen quipped back, "I actually graduated high school on the deans list and worked really hard to get into a good school thank u for ur concern tho sweetie."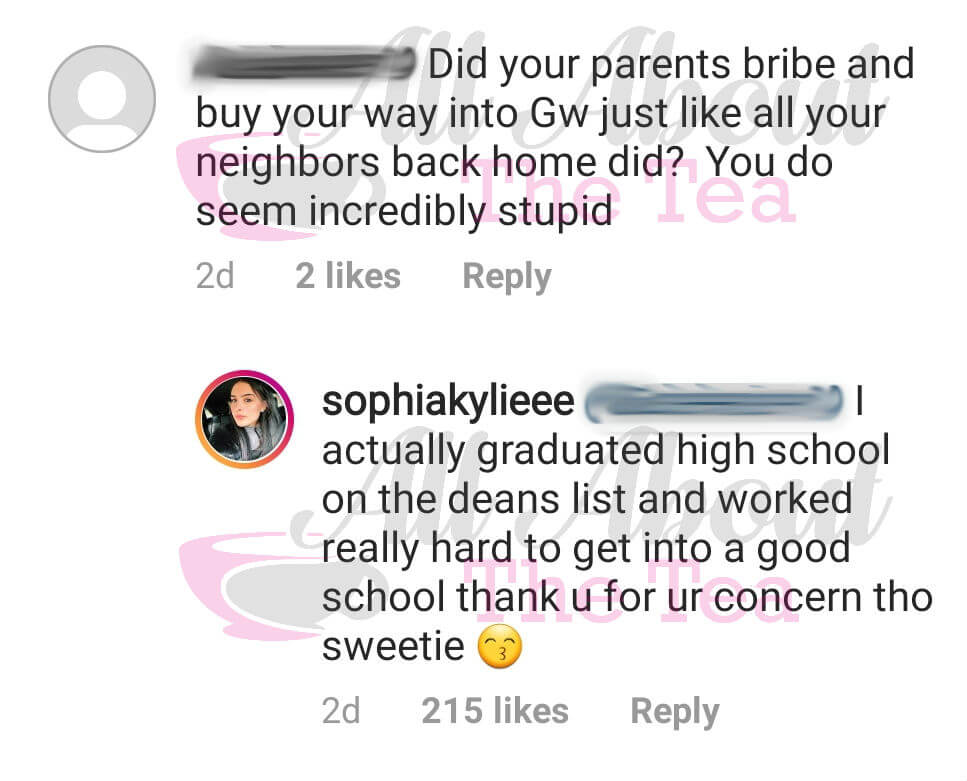 Another comment read, "Come clean now before you're indicted if you bribed your way in to school? I'd leave it to your family to cheat their way not even into the Ivy League" Sophia snapped and responded harshly, "f*ck off u don't know anything."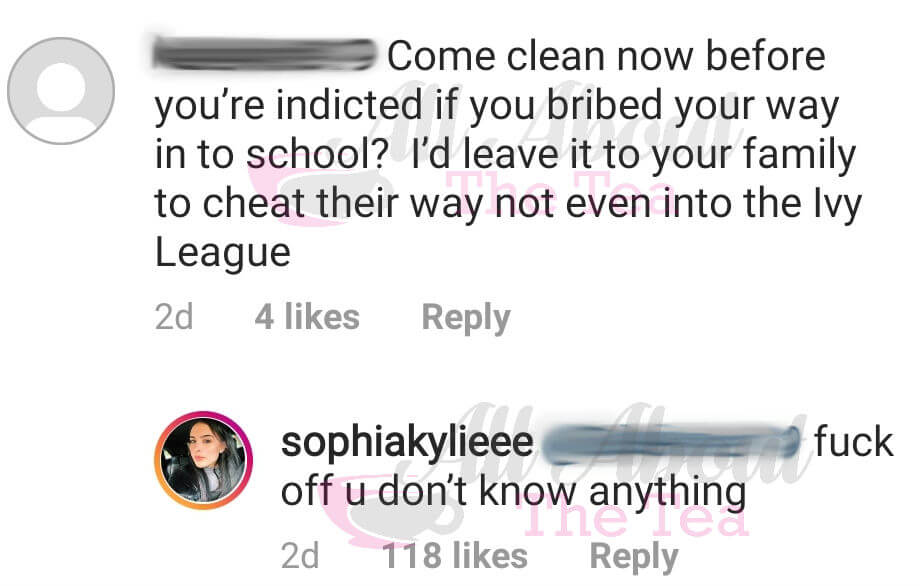 Kyle Richards previously addressed the college bribery scam during her Tuesday, March 12, appearance on Watch What Happens Live after a fan asked if anyone in Sophia's "circle has ever had an issue like" this.
"We know a lot of people in that circle and it was really shocking today," explained the Bravo star, who is friends with Lori Loughlin. "Everyone's talking about it today, you know, in our world and our circle. Until today, [I] had never heard this ever existed. Maybe I'm naive. I didn't even know that existed."
Do you believe that Kyle Richards bribed her daughters way into  college? Sound off in the comments below!
The Real Housewives of Beverly Hills, airs Tuesday nights at 9:00 p.m. ET, on Bravo.
"Like" us on Facebook  "Follow" us on Twitter and on Instagram