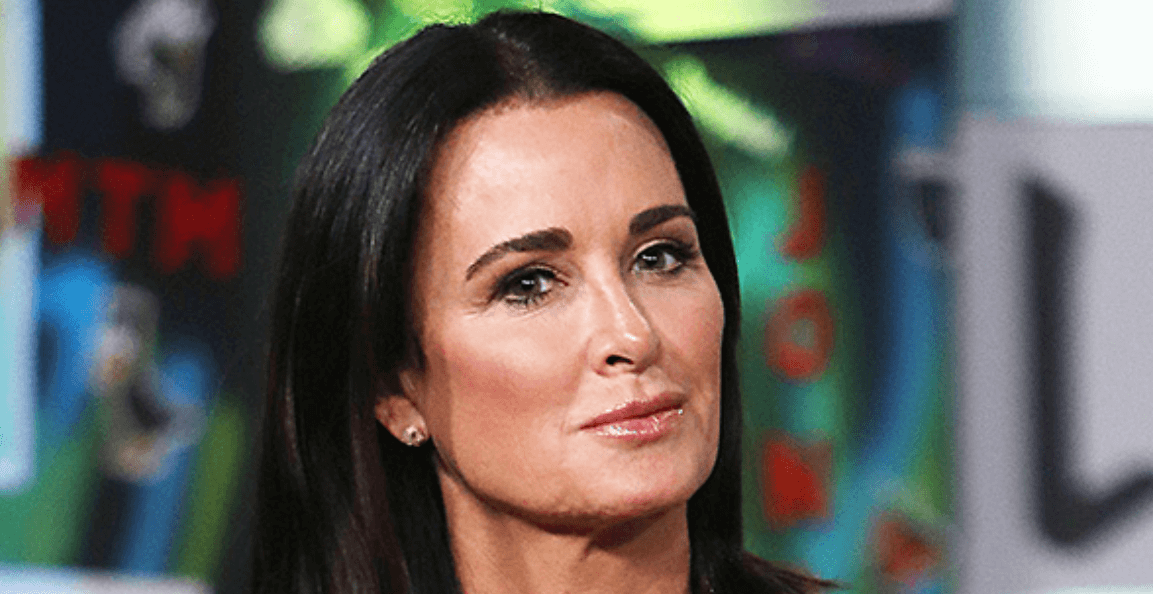 Kyle Richards is rehashing "puppygate" from her perspective — the Real Housewives of Beverly Hills star sounding off about the latest cast drama in her Bravo blog.
Kyle wraps her commentary in a predictable package — a passionate desire to be "honest." Kyle begins her blog entitled, "I Had to Be Honest" by labeling Lisa Vanderpump's behavior as "passive aggressive."
"It seems like it was a passive aggressive move on Lisa's part. Maybe because she didn't want to rock the boat with Dorit and PK she acted like the matter was put to rest, but it clearly was not. The fact that Lisa and Dorit are so close made it more difficult to swallow. If Lisa knew Dorit didn't have bad intentions like she keeps saying, then why did John Sessa bring it up at Vanderpump Dogs?"
Kyle implies that Lisa was conspiring with Vanderpump Dogs director, John Sessa, the person responsible for introducing "Lucy Lucy Apple Juice" to Bravo viewers.
"Rest assured Lisa and John Sessa had many conversations regarding this matter prior to us going to Vanderpump Dogs. Lisa and John are very close. The fact that it was  brought up at Vanderpump Dogs left Dorit vulnerable to dog activists getting the story wrong and going after her, which in turn could be very damaging."
Twitter Throwdown! Nicollette Sheridan Claps Back At Harry Hamlin and Lisa Rinna's Vicious Attacks Over Cheating Allegations!
Kyle accuses Lisa of pulling a "classic Lisa V move," during their lunch in the Bahamas.
"At lunch with Lisa I am honest with her about what I think about the situation. That Lisa, instead of being forthcoming to Dorit, had this information given to Teddi (and me ) hoping we would "go after " Dorit about it since Teddi and I were not in a great place with Dorit. Lisa first denies that then later feigns confusion saying "how could I tell Dorit that Teddi instigated the conversation when it was John? And John was out of order." This is a classic Lisa V move. Trying to twist the conversation in hopes of confusing you and changing the narrative."
Kyle reminds her readers that honesty is key, while clarifying her position.   
"That is not what I had said. Clearly I meant going forward she hoped Teddi would "out" Dorit. NOT that Lisa said Teddi instigated the story at Vanderpump Dogs. Lisa knew exactly what I was saying. It is not easy to say something to a close friend that you know they don't want to hear. But I had to be honest. Then when I said I thought that this all happened because Lisa was upset with Dorit she replied, "Why would I be upset with Dorit?" Um, helloooo. The dog?? She then uses the example of the baby flamingos and John Sessa feeling like a parent to the dogs."
Dorit Kemsley Abuses Her Friendship With Lisa Vanderpump to Dishonor $5K Contract With Vanderpump Dogs — Twitter Sounds Off!
Kyle writes that Lisa contradicted herself during her pre-dinner meeting with Teddi, where key text messages were discussed.
"Lisa then basically admits what we had been saying all along. Yes, she told Dorit that "Teddi knew," because she thought Teddi would use it against her considering their history and that Dorit should "get in front of it." This totally contradicted what she said to me at lunch."  
Kyle describes what went down after Lisa left the frigid cast dinner, and defends her "honest" response.
"After Lisa V left, Lisa Rinna turned to me for some answers. I didn't like being put in that position. Lisa V and I have been close for many years. We have had our ups and downs. But answering questions about why Lisa had done certain things felt like I was talking behind her back. I think the others read that as me not being honest. I do have strong opinions about what happened during the events that were being talked about, but I didn't feel I had to answer questions about Lisa Vanderpump that they could ask her personally. I tried explaining that with friends you take the good with the bad. And hopefully the good outweighs the bad and that nobody is perfect. We are all flawed. I understand the frustration, but at this point I wanted to move on and try to have fun." 
Do you believe that Kyle's motives are pure — or is the reality vet honestly seeking to take down Lisa Vanderpump — again?
Watch The Real Housewives of Beverly Hills, tonight at 9 pm, ET, on Bravo.
"Like" us on Facebook "Follow" us on Twitter and on Instagram