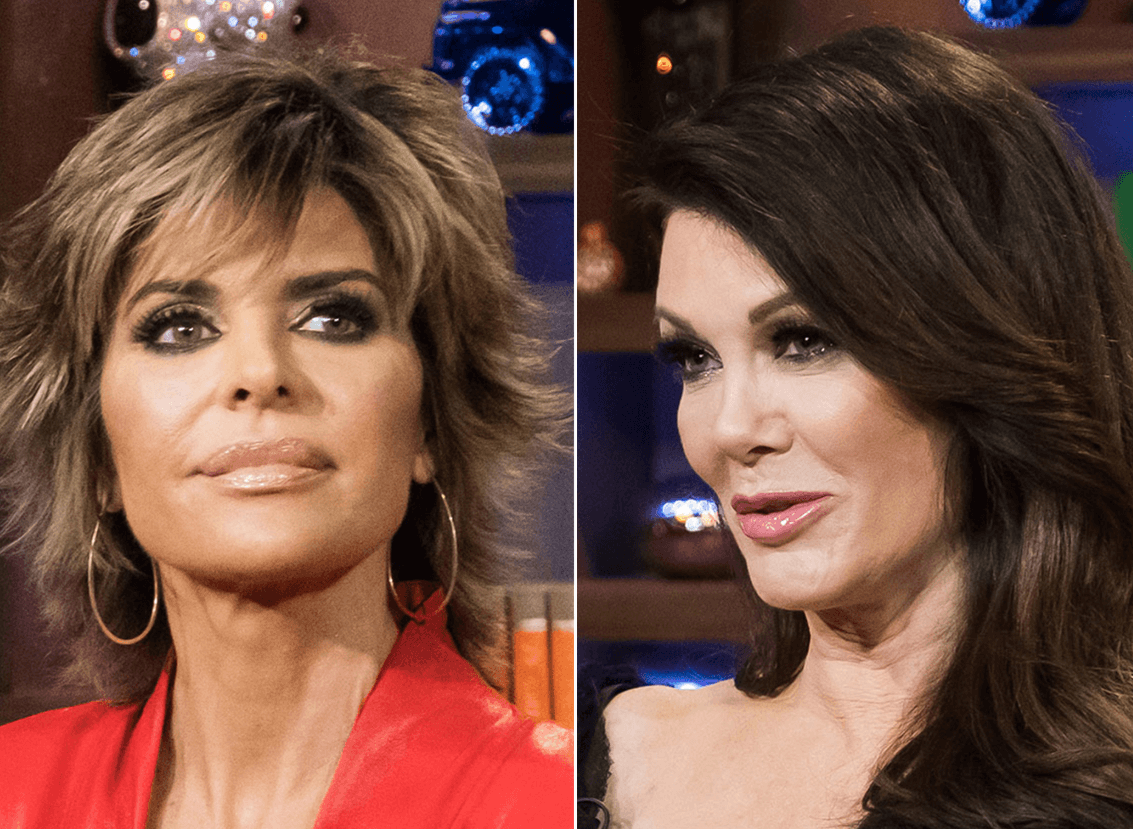 Lisa Rinna has revealed an unexpected twist to the storyline taking shape on The Real Housewives of Beverly Hills — and has added Bravo production to her hit list.
In a set of leaked messages between Rinna and a viewer, Rinna accuses Bravo production and Lisa Vanderpump of instigating cast drama in order to lay the groundwork for a Vanderpump Dogs spinoff series.
Sooo this is what Rinna said to me re:the latest episode of #RHWBH. I'm actually so appalled she would think this. @LisaVanderpump @TeddiMellencamp @KyleRichards wow pic.twitter.com/c5IWb0M1mQ

— ??? ? (@emiunicornn) March 5, 2019
US Weekly reports that sources have claimed that a spinoff project focused on Lisa's rescue center is "in the works."
Lisa Rinna Attacks Lisa Vanderpump — Accuses 'RHOBH' Star of Setting Up Dorit's PuppyGate!
Fans met Vanderpump Dogs executive director, John Sessa, on the Season 9 premiere — when he introduced a dog that Dorit Kemsley had adopted and improperly surrendered. Rinna accused Lisa of setting up Kyle Richards and Teddi Mellencamp Arroyave, while exposing Dorit's misstep on camera. Sessa denied the claim during a recent "On the Rocks" radio show appearance. 
"I have emails. So, if you want receipts, Lisa Rinna, I can give you some receipts," he said. "On the Wednesday, before we were filming, I had to sign all the location agreements. The location agreement had to happen on a Wednesday. I got word on Sunday that one of my dogs had ended up in a kill shelter."
Dorit Kemsley Exposed For Delivering 'Vanderpump Dog' To Kill Shelter & Lying About PK's Dog Bite!
The outlet also reports that several cast members believe that they were used to create chatter for Lisa's future reality TV project. 
"Several of the other Housewives are pissed because they feel like they were used, and specifically Teddi and Dorit were thrown under the bus and into drama all so this spinoff could happen," the source says. "They are not happy about it and not happy that it's happening with Lisa when she didn't even show up for most of the season of filming."
During a recent appearance on Jenny McCarthy's Sirius XM's radio show, Rinna blasted Lisa for being a no-show on filming days. Viewers know that filming season collided with the shocking suicide death of Lisa's brother. 
Some fans believe that the cast used the botched adoption incident to manipulate another takedown of the popular restaurant owner — but is Lisa really calling the shots?
Do you believe that Lisa Vanderpump has pulled off a Season 9 "checkmate bitch?"
Let us know what you think — and watch The Real Housewives of Beverly Hills , tonight at 9:00 p.m., ET, on Bravo.
"Like" us on Facebook "Follow" us on Twitter and on Instagram