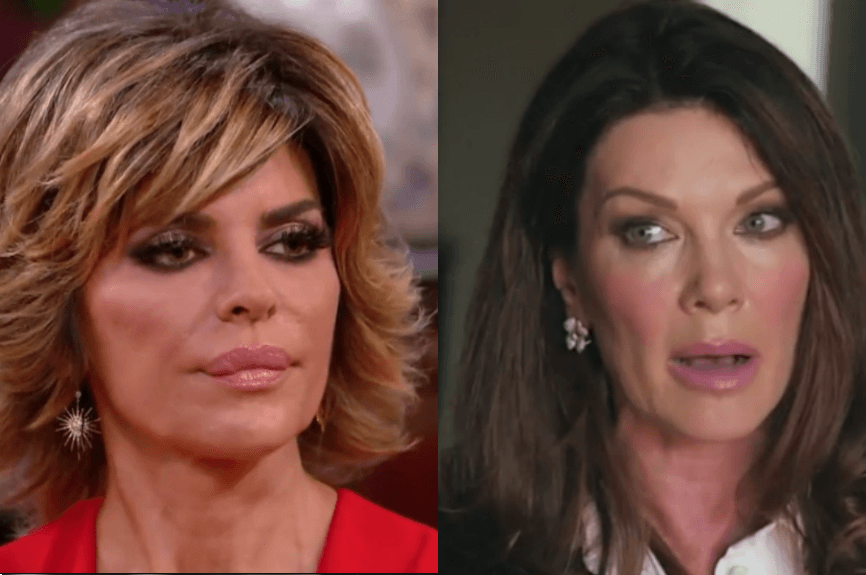 Things are heating up for Real Housewives of Beverly Hills star, Lisa Vanderpump — and Lisa Rinna is leading the charge.
Fans know that Dorit Kemsley re-homed a dog from Lisa's shelter against policy, after an adoption gone wrong. The pup landed in another shelter — and although Lisa denied any ill will over the mixup, it appears that Dorit may have landed on the reality star's hit list.
In a released preview clip of tonight's episode, "Puppygate" is rehashed during a cast trip to the Bahamas. Rinna accuses Lisa Vanderpump of leaking the incident, via a chatty Vanderpump Dog Foundation employee.
"It's so unfair that I somehow was villainized in this and they went behind my back," Dorit says in a clip from tonight's episode. "I'm your friend, Lisa. …You know full well how it'll make me look, and you're my friend."
Rinna accuses Lisa of spilling the tea to Teddi Arroyave and dragging Kyle into the controversy, while Bravo cameras rolled. Lisa attempted to stop the filmed interaction, claiming that she didn't want the story out — but Rinna isn't buying it.
"He's your employee. This wouldn't get out there if you didn't want it out there," Rinna says. "This is like bulls, going to Teddi, bringing Kyle in. This sounds like a f*cking set up. I think you set them up!"
"I wonder if Vanderpump's slipping, cause it's so f*cking obvious," Rinna snarks in a confessional spot. "People call her manipulative and a puppet master and all that stuff. And I'm a little worried about her. She's f*cking slipping!"
Press play below to watch the drama unfold.
Lisa shrugs off the accusation — but Dorit breaks down in tears, after Lisa  reiterates her position. 
Lisa acts baffled by Dorit's reaction, asking — "Why is Dorit upset?"
Rinna fires back, "You know why."
Watch the drama unfold on The Real Housewives of Beverly Hills, tonight at 9:00 pm, ET, on Bravo.
"Like" us on Facebook  "Follow" us on Twitter and on Instagram