Real Housewives of New York
Bethenny Frankel & Jason Hoppy's First Day of Custody Trial Turns Ugly — 'RHONY' Star Accuses Dad of Manhandling Daughter!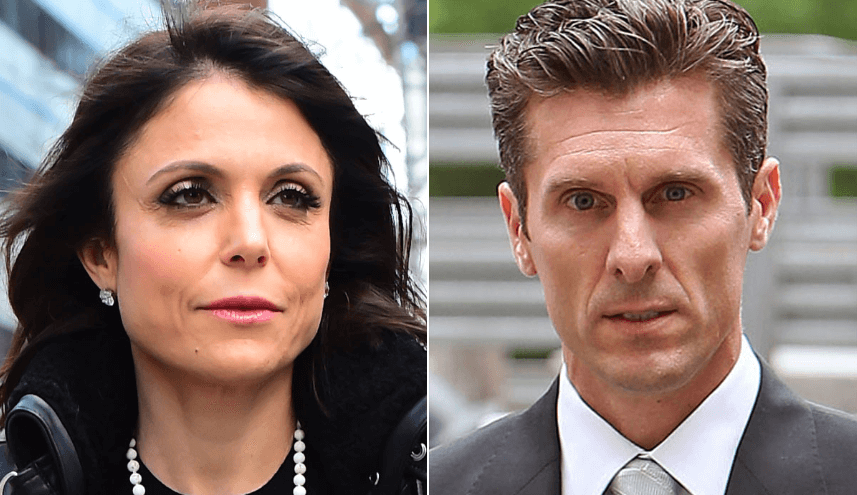 Bethenny Frankel and her ex-husband, Jason Hoppy, are finally having their day in court to battle for custody over their 8-year-old daughter, Bryn Hoppy. 
On Monday,Jason Hoppy took the stand to ask Judge Michael Katz to keep their joint custody agreement intact.
On the other hand, The Real Housewives of New York City star's legal team is moving full speed ahead for sole custody. In court today, her attorney, Allan Mayefsky, declared their current joint agreement "no longer viable."
"Why are we doing this? To protect the child," her lawyer argued. "The father's behavior before and after their marriage is extremely harmful to Bryn. His abusive behavior towards her not only damages her relationship with her mother, but to everyone else in her life." Frankel's attorney said in an opening statement, reports Radar Online.
He continued, "We need to protect the mother. His anger at her for pursuing this divorce is evident. Frankel requested a criminal restraining order. It continues to this day up until these proceedings."
Frankel's attorney mentioned an incident where Jason Hoppy allegedly locked her deceased pup, Cookie, in a storage closet, and harassment via 500 emails in a 90-day period.
"All of this abusive behavior is his refusal to take responsibility," her lawyer said. "The schedule must change."
EXCLUSIVE: Thomas Ravenel & Kathryn Dennis Custody Fight Turns Ugly! Thomas Pulls Bravo Into Court & Blocks His Kids From Filming 
Allan Mayefsky continued his opening statement by accusing Jason Hoppy of belittling Bethenny in the presence of the couple's daughter.
"Mr. Hoppy will continue to be controlled by his emotions," he continued. "His need to sign up for every field trip, and hover her when she is in contact with her mother shows he is out for competitive parenting, not in the best interest of Bryn."
Then Frankel's legal team made a shocking claim — accusing the father of manhandling their daughter.
"[He was] physically pulling the child away from Ms. Frankel, leaving negative articles out about Ms. Frankel, [and] doesn't flush the toilet," Frankel's attorney Allan Mayefsky said in his opening statements in Manhattan Civil Court.
Hoppy's lawyer, Robert Wallack, began his opening statement.
"On June 4, 2014, the parties entered a custody agreement where they agreed to share joint custody," he said in court.
He continued: "Simply put he acted in appropriately at times," he said. "But there were times they were arguing over Bryn's religious beliefs, or phone Opens a New Window. calls over Bryn. She takes that correspondence and goes to police with the packet of emails and has Jason arrested. But For the last year, the parties have continued to communicate and it's worked greatly. Let's talk about Bryn who turns nine in two months. Bryn is doing great."
"While Bethenny wants to make it about their relationship and their issues, she is not mentioning that agreement is good for Bryn. Bryn is happy. She enjoys both her mom and her dad. As the saying goes, 'If it ain't broke, don't fix it.'" Wallack continued.
Hoppy's lawyer maintains that the child has a strong bond with both parents and desires to "continue to spend an equal time with both parents." 
He called the trial an "unnecessary evil."
"You Bethenny and you Jason are the lucky ones," he said. "You both are healthy, have loved ones. You both are blessed. You have a great kid. This is about Bryn, your terrific daughter. Think about Bryn first."
Bethenny Frankel's ex took the stand again and describes the period after the custody agreement as, "contentious."
"I've taken responsibility the past three years, I just want to move on," he said. "I take full responsibility for my actions at the time. I regret a lot of things I sent her."
The Real Housewives of New York City 11 premiers on Wednesday, March 7th, at 9:00 p.m. ET, on Bravo.
"Like" us on Facebook "Follow" us on Twitter and on Instagram